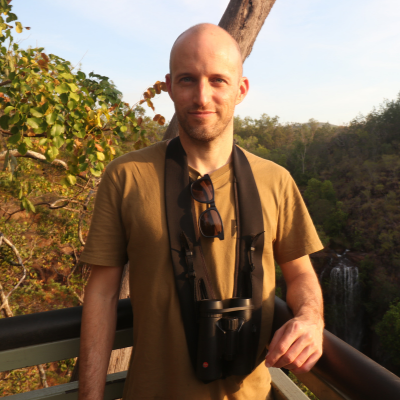 JULIEN TERRAUBE
Research Officer

Julien Terraube is an ecologist and conservation scientist native from France. His work focuses on understanding the environmental drivers of species distribution, abundance and demographic parameters at various spatial scales and levels of organization. He is particularly interested in researching the effects of anthropogenic pressures on threatened species and how this information can be used to improve conservation actions as part of a collective effort to halt the global decline of wildlife populations.

For the last 15 years, he has been developing research projects in a variety of ecosystems and species: from harriers in the Kazakh steppes to owls and large carnivores in boreal forests or koalas in Queensland subtropical woodland. During this time he has been working for long periods of time in five research labs located in four different countries (Spain, France, Finland and Australia). This experience allowed him to develop an extended network of collaborators. As a Research Officer at the VCF, Julien collaborates on, leads or co-leads a variety of projects on the ecology and conservation of European vulture species including:

-Drivers of Bearded vulture breeding success in the Alps;
-Main causes of Bearded vulture mortality across Europe;
-Using GPS technology to assess movements, habitat use and survival of vultures across Europe;
-Habitat suitability of the Cinereous vulture across Europe and implications for future reintroduction strategies;
-Impact of poison, lead ammunitions and renewable energy on vulture conservation;
-Effectiveness of conservation actions on vulture demographic parameters (protected areas; supplementary feeding stations or impact of reintroduction methods).