A Bright Future for the Cinereous Vulture - The historic reintroduction of Europe's largest vulture to Bulgaria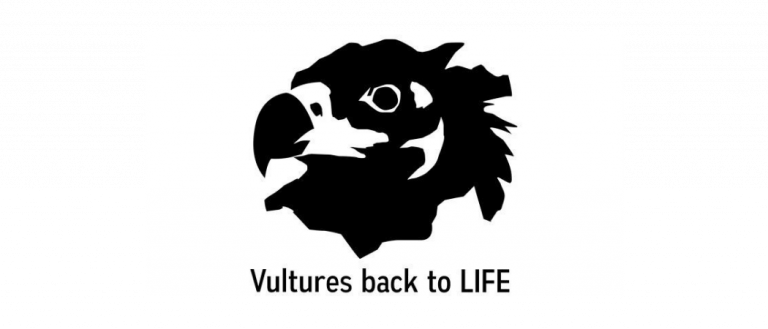 | | |
| --- | --- |
| Initiative period | August 2015 to July 2022 |
| Initiative area | Bulgaria |
| Target species | Cinereous Vulture and Griffon Vulture |
The Vultures Back to LIFE conservation project aims to return the Cinereous Vulture to the skies of Bulgaria to connect the Balkan's only population in Greece with other populations in Crimea, the Alps and the Iberian Peninsula.

The most serious problem facing vultures in Bulgaria today is the critically low number of populations. Since the 1960s populations of Europe's four species of vultures have been under pressure as a result of illegal wildlife poisoning, reduction in food availability and habitat loss, this pressure led to the extinction of firstly the Griffon Vultures followed by Bearded Vultures and finally Cinereous Vultures in the 1980s. Over the last two decades, conservation actions have led to the successful reintroduction of Griffon Vultures to Bulgaria, building on that work this conservation initiative is an international collaboration to restore Bulgaria's Cinereous Vulture population.

We're working with our partners to reintroduce captive-bred Cinereous Vultures and release birds transported from Spain to the Balkan Mountains, carry out actions to improve the availability of food and nesting sites for this new population
LEARN ABOUT THE TARGET SPECIES
With funding from the European Union's LIFE Programme and the MAVA Foundation, we have been working alongside the initiative lead partners, Green Balkans and Fund for Wild Flora and Fauna since 2015 to establish a breeding population of Cinereous Vultures in Bulgaria utilising their 15 years of extensive experience of leading vulture conservation initiatives.  
Utilising our decades of experience of Bearded Vulture reintroduction we are working with the Cinereous Vulture European Endangered Species Programme, a captive breeding network of zoos, to release young captive-bred birds at sites in the Balkan Mountains. Collaborating with wildlife rescue and rehabilitation centres in Spain we are working to transport rescued birds from Spain to Bulgaria to establish the country's first population of Cinereous Vultures since it was declared extinct in the 1980s. Find out more about the Cinereous Vulture captive breeding programme and the methods we use to release birds into the wild.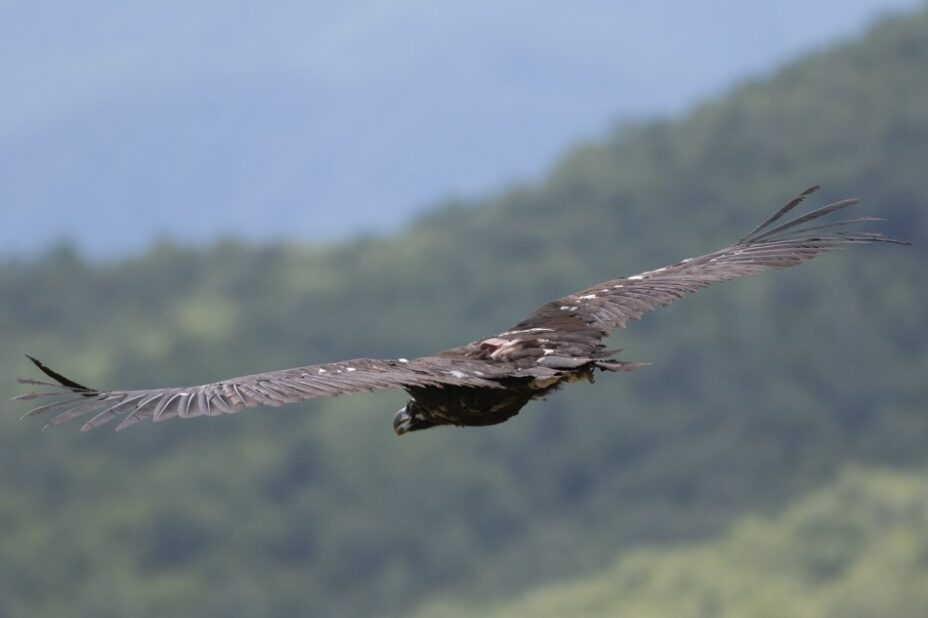 Throughout the duration of the project, we are working to reduce the threats the reintroduced population may encounter, insulating some of the most high-risk powerlines helping to prevent deaths caused by electrocution and working within our Balkan Anti-Poisoning Project to tackle the illegal use of poison.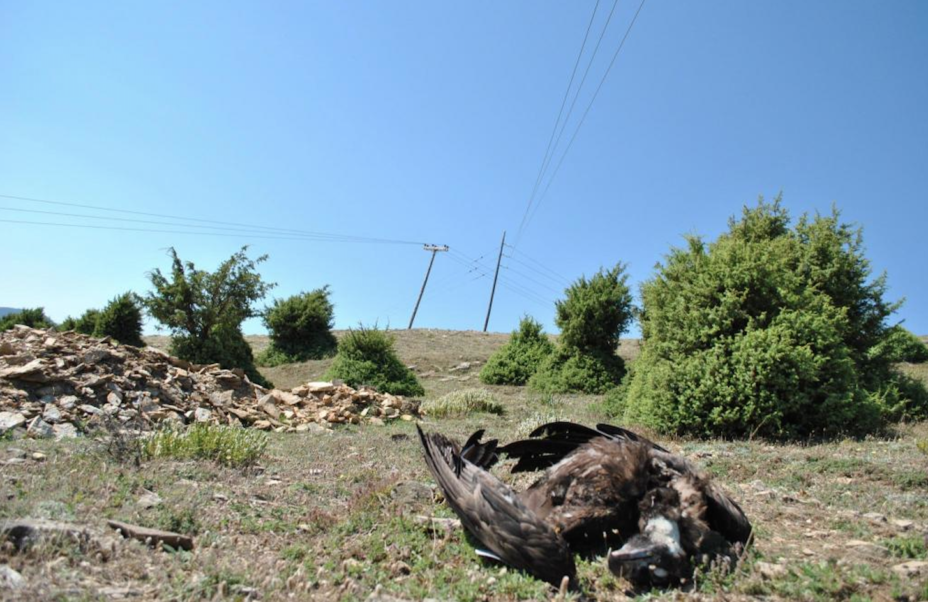 IMPROVING FOOD AVAILABILITY
Changes in farming practices and livestock management has led to a decrease in food availability for vultures in Bulgaria. Working with livestock owners, our partners are trialing good animal husbandry practices with two flocks of around 250 sheep and a herd of 100 cows that will be managed in ways that increases food availability for the birds and release wild Fallow Deer into the Balkan Mountains. We will also be creating a network of feeding stations to supplement the food available for the new population.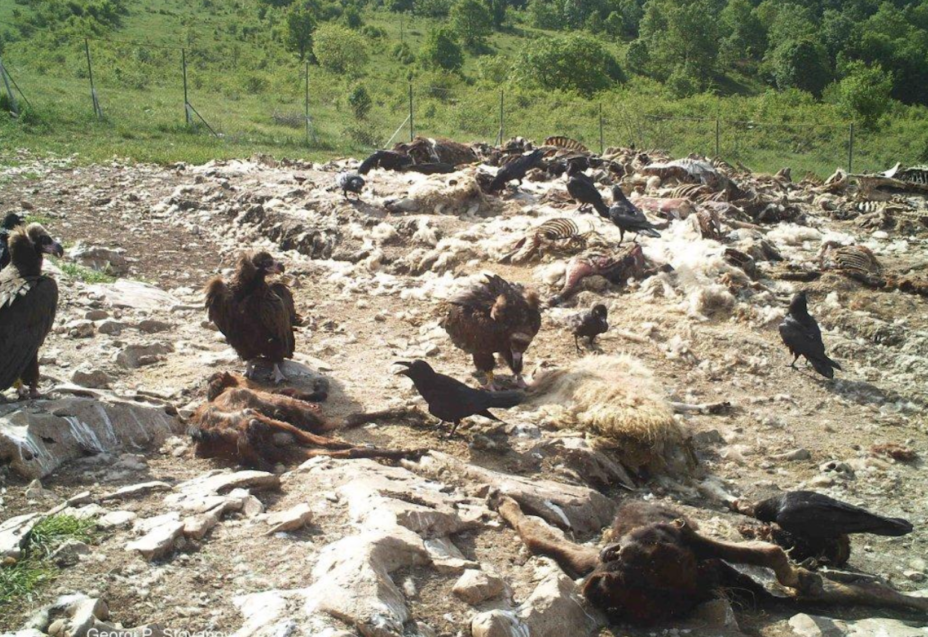 To better understand how the new population of Cinereous Vultures travel around the region we have been fitting the birds with lightweight satellite tracking devices to monitor their movements. These devices usually last between three and five years and send location data over the mobile communications network, providing us and our partners with valuable insight into any threats they might encounter as they explore their new home. Follow the Cinereous Vultures released into the wild with our online maps.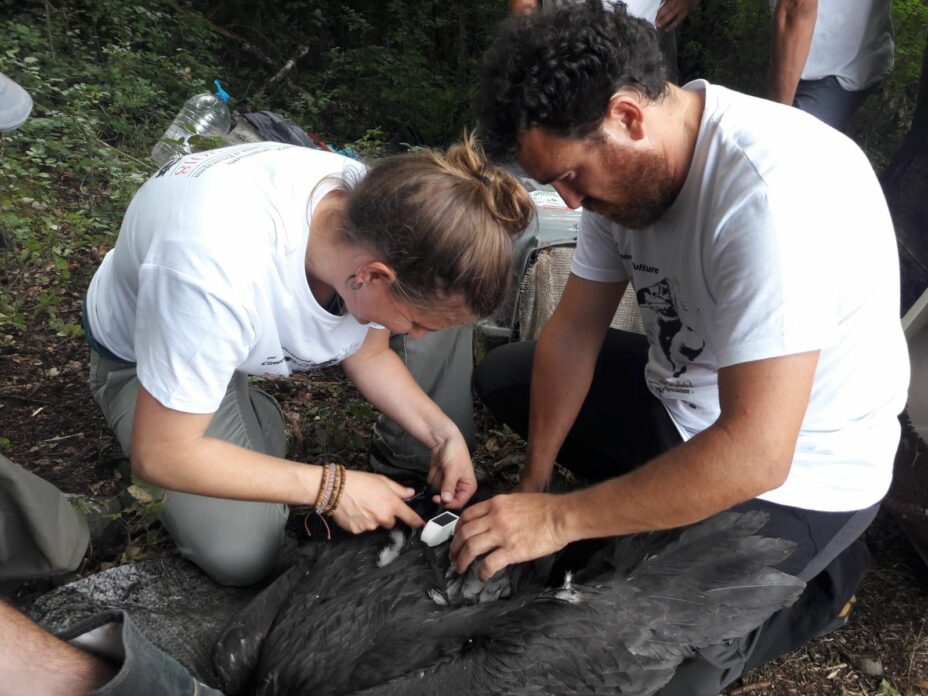 IMPROVING NEST AVAILABILITY
Cinereous Vultures are very sensitive to habitat quality and disturbance. Planned felling schemes, construction of roads, wind parks, and electricity power lines can significantly damage the nesting habitat and force birds to abandon affected areas. Our partners are creating a network of 60 artificial nests and planting saplings of pines to improve the availability of nesting sites as the reintroduced population grows.