Monitoring vultures is essential to be able to inform more accurate conservation actions
Bearded Vulture with GPS tag © Hansruedi Weyrich
We closely monitor birds we released into the wild as well as wild birds using different techniques such as colour-ringing, wing feather marking and fitting the birds with small lightweight GPS transmitters. This enables us to track the movement of the birds and see where they are flying. It is also a very valuable tool to keep control of the birds and their health. Therefore, it helps us and our conservation partners to understand the movements of vultures and identify potential threats and carry out accurate actions to prevent unnecessary deaths from these risks.
TRACKING MOVEMENTS OF VULTURES
Some birds are equipped with GPS tag or satellite transmitters, which provide very specific and useful information on their behaviour. When vultures are fitted with GPS trackers, we can track their movements, which allows us to understand migration patterns, behaviour and foraging ranges, revealing the threats these birds face. Essentially, trackers can help indicate a specific bird's health and assist us in carrying out widespread actions that mitigate the risks they face, safeguard flight paths and support the comeback of these vulnerable species.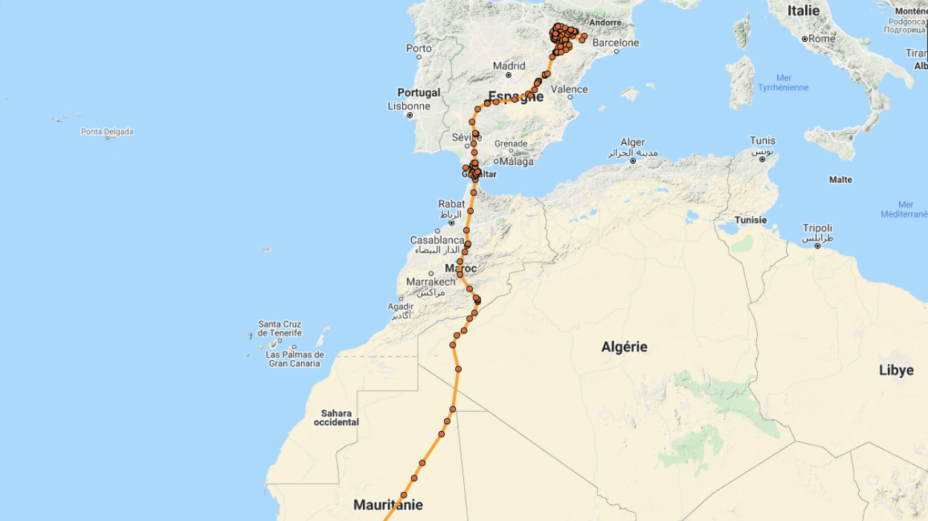 MONITORING MAPS BY SPECIES
IDENTIFYING VULTURES IN THE WILD THROUGH OBSERVATIONS
Rings with different codes and colours, wing tags and bleached feathers are used to identify individual birds in the field from far away. These monitoring tools are useful for understanding the behaviour of vultures, providing information on the survival, productivity and movements of the birds, allowing us to monitor their populations.