Bearded Vulture to Andalusia
Bringing the Bearded Vulture back to Andalusia through reintroduction
Bearded Vultures disappeared from the skies of Andalusia in 1986 due to various threats including direct persecution, illegal wildlife poisoning and human disturbance of the nesting sites. The Junta de Andalucía teamed up with the former Fundación Gypaetus, and us here at the Vulture Conservation Foundation (VCF) to reintroduce the species in Andalusia by releasing captive-bred birds at different territories — Sierras de Cazorla, Segura, Castril and Las Villas.
RELEASING BEARDED VULTURES
The captive-bred Bearded Vultures are released with the 'hacking method', which entails placing young birds at an artificial nest in suitable habitat to acclimatize to the natural environment before they take their first flights.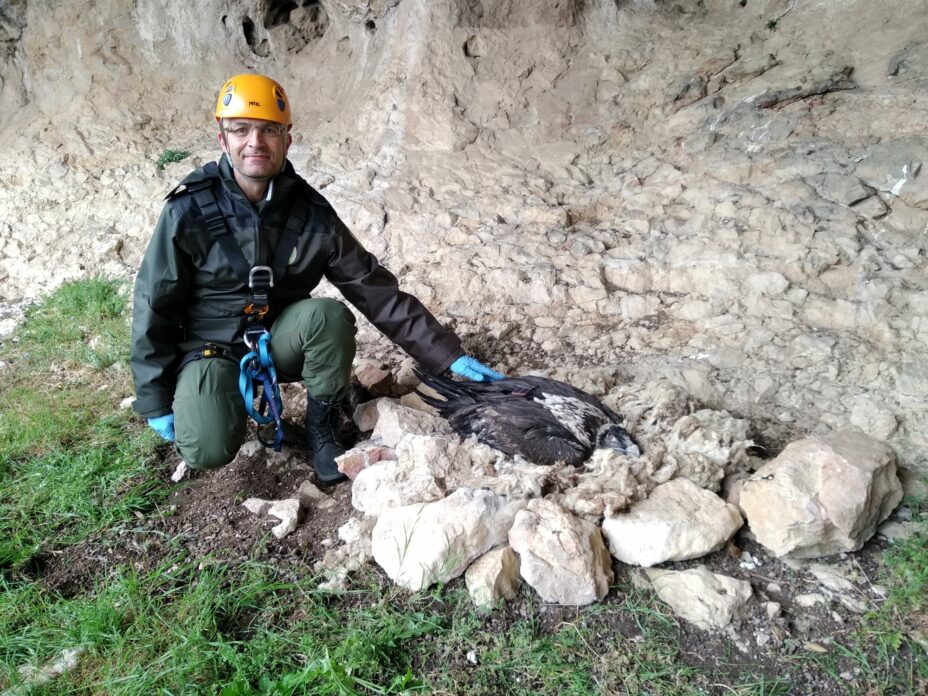 2020 release in Parque Natural de Cazorla © Junta de Andalucía
CONSERVATION ACTIONS AND ACHIEVEMENTS
The Bearded Vulture reintroduction project in Andalusia began in 1996 with the first captive-bred birds released in 2006. Nine years after the first releases, Toño and Blimunda formed the first pair and began breeding, marking an important milestone for the comeback of Bearded Vultures. Their attempts were successful, producing the first wild-born fledgling in Andalusia, Esperanza, after 32 years since the species disappearance. Until today, a total of 71 Bearded Vultures have been released in the region to bring the species back from extinction. Presently, there are currently three Bearded Vulture pairs and 43 confirmed individuals in Andalusia.
MILESTONE OF FIRST SUCCESSFUL BREEDING
The first successful breeding in the wild in Andalusia took place in 2015, when Tono, a male released in 2006, the first year of the project, and Blimunda, a female released in 2010, managed to fledge a young, aptly named Esperanza (hope).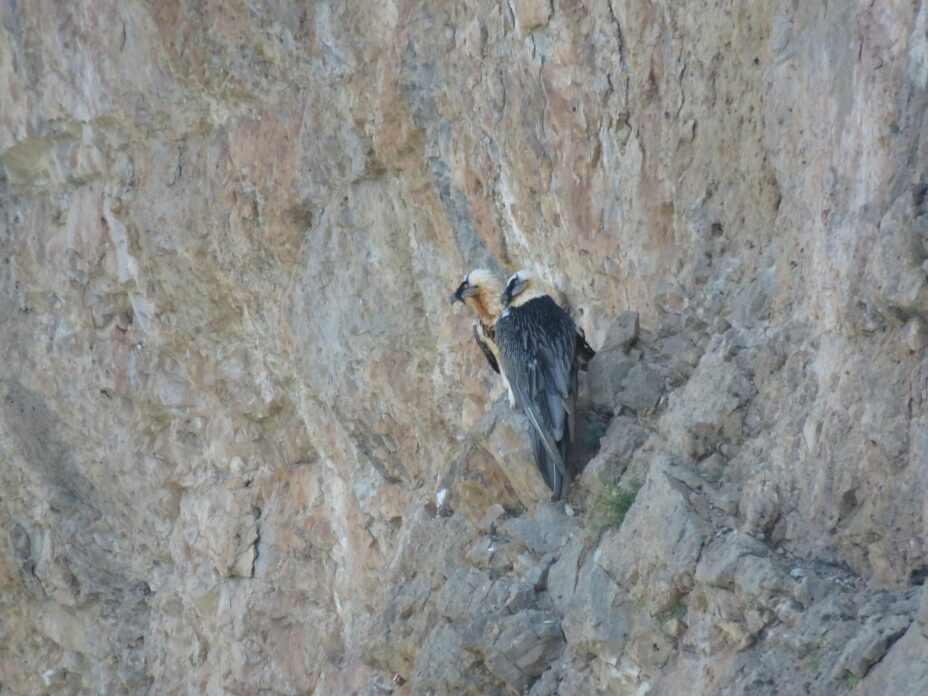 The VCF has maintained close links and has been advising their Andalusian colleagues since the start of the reintroduction project in Cazorla, and the establishment of the Bearded Vulture Captive Breeding Centre of Guadalentín in Andalusia. The VCF's Bearded Vulture Captive Breeding Network (EEP) provides the captive-bred birds released in Andalusia as part of this reintroduction programme, and the VCF further arranges some of the bird transports.
BEARDED VULTURE POPULATION IN ANDALUSIA TODAY
Today, there are three Bearded Vulture pairs and at least 43 confirmed individuals in the region.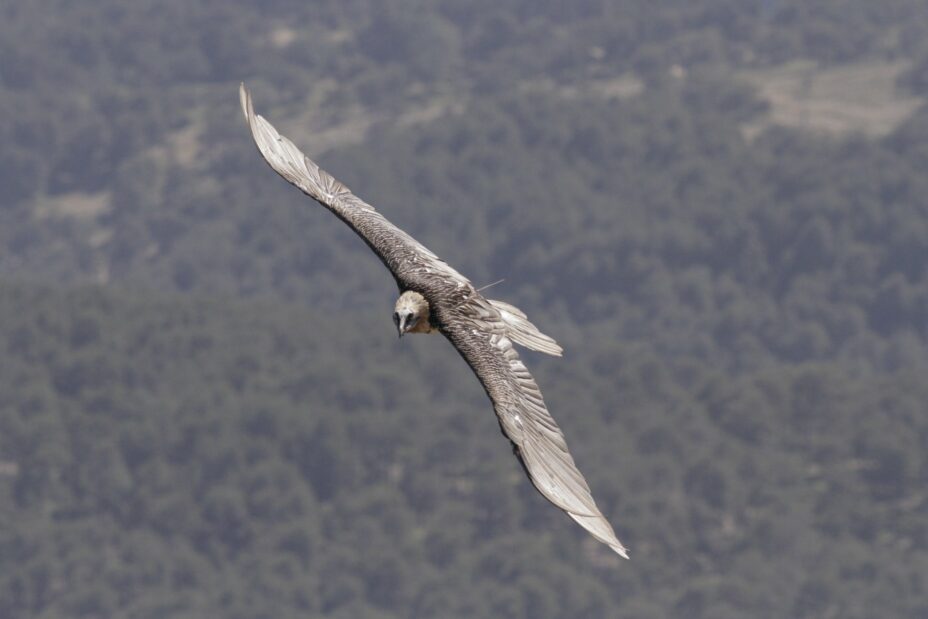 CAPTIVE BREEDING IN ANDALUSIA
In early 2020, the VCF assumed the management of the Bearded Vulture Captive-Breeding Centre of Guadalentín on a two-year contract from the Junta de Andalucía. This Centre houses 27 Bearded Vultures and is the most important centre within the Bearded Vulture EEP as it produces the most chicks every year, and it specializes in adopting and raising chicks from other centres and zoos. This centre provides several Bearded Vultures nestlings for release every year to different locations in Europe, including Andalusia.