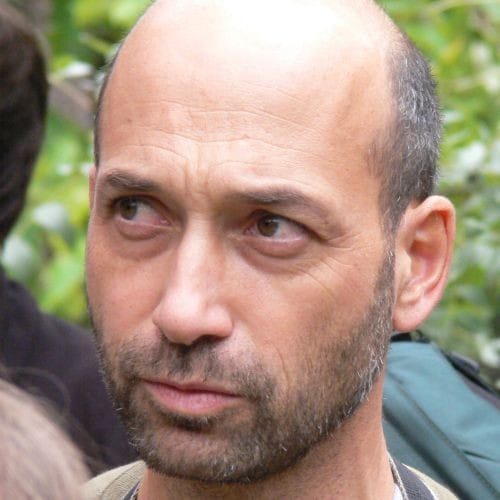 ALEJANDRO LLOPIS DELL
Bearded vulture captive breeding manager

Born in 1964, in Schaffhausen, Switzerland. Alex did his basic studies in Spain. He is a veterinarian from the Vienna University. During his veterinarian studies he collaborated in the Bearded Vulture Reintroduction Project in the Alps for the releasing program, from 1986-89 in Austria and from 1991-1994 in Switzerland, and at the same time as volunteer in the Richard Faust Zentrum. In 1996, he became technical responsible from the Andalusia Autonomous breeding centre "Centro de cría Guadalentín" which is building the basis of the Andalusia Bearded Vulture Reintroduction Project. Since 2006 he is technical responsible for the project area of the Catalan recovery centre "Centre de Fauna Vallcalent" where we reproduce Bearded Vultures and Lesser Grey Shrikes. In 1995 he became coordinator for the Foundation for the Conservation of the Bearded Vulture in all matters, which concern the activities in Spain. And in 2008 he became officially a member of the FCBV (now VCF) board. he coordinates the Bearded Vulture EEP in Spain since 1996, and collaborate in the International EEP of this species. In 2017 has become officially the coordinator of the Bearded vulture European Endangered Species Programme (EEP).