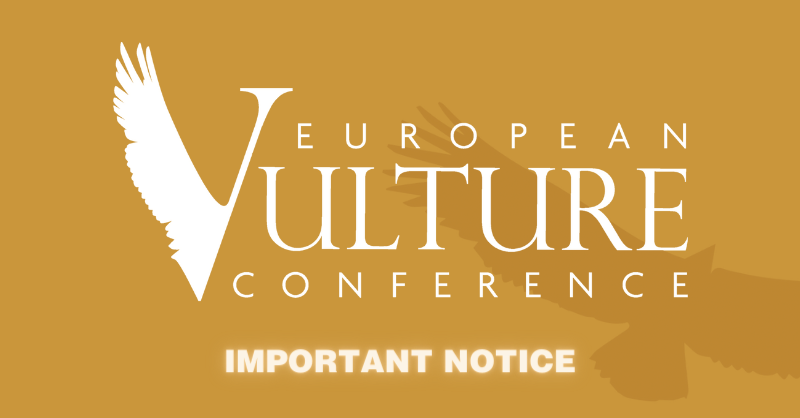 Attention to all interested in participating in the upcoming European Vulture Conference 2023
We regret to inform you that we had to change the dates for the European Vulture Conference 2023 due to circumstances beyond our control. Despite previously booking the venue and announcing the original dates, we had to reschedule the conference.
We understand the impact that this change may have on your schedules and would like to extend our sincere apologies for any inconvenience caused. We are working diligently to confirm the new dates and finalise pending details as soon as possible. We assure you that we are doing everything to secure new dates suitable for most participants.
We kindly ask that you refrain from booking any travel arrangements or accommodations until we have confirmed the new dates and opened the registration.
As soon as we have the confirmed dates or other important updates, we will communicate them through our website, social media, and email list.
We appreciate your continued support for the Vulture Conservation Foundation and our mission. We are committed to ensuring this conference is a success and look forward to welcoming you to the event.
If you have any questions or concerns, please do not hesitate to reach out to us at info@4vultures.org. We will do our best to address them as soon as possible.
Thank you for your understanding and patience during this time. Once again, we apologise for any inconvenience caused.