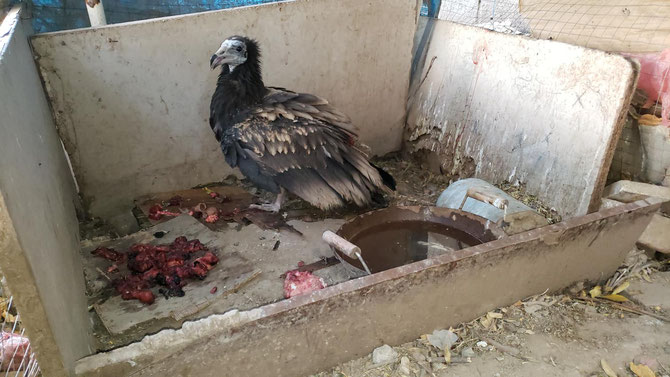 Rescuers rushed to save a young Egyptian Vulture that needed help in Yemen, a country facing several crises and hardships for a long time now. This story is truly inspiring, showing the commitment of people towards protecting wildlife even under genuinely challenging circumstances.
Rescuing the Egyptian Vulture in Yemen
A few weeks ago, we here at the Vulture Conservation Foundation (VCF) received a message alerting us of a juvenile Egyptian Vulture found stranded and weakened in war-torn Yemen and we immediately contacted several colleagues to try to help with the emergency rescue of this bird.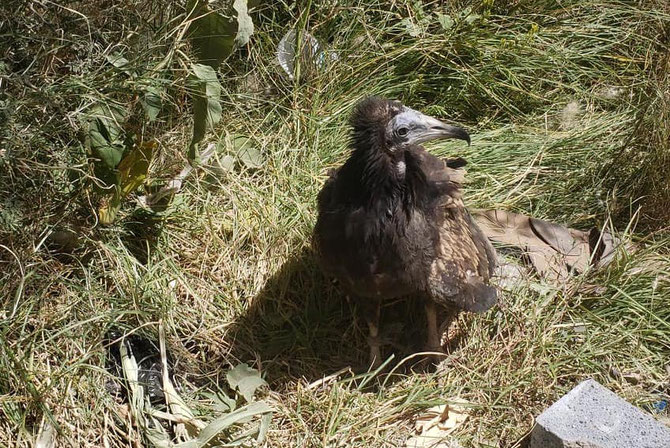 Even with the current hardships in the country, locals quickly rescued this young Egyptian Vulture. The One World Actors Animal Rescues organization and their contacts in Yemen swiftly retrieved the bird at Sana'a, Yemen's capital, however, this was the 'easy' part of the rescue mission. It was urgent to relocate the bird to another country, as it is nearly impossible to rehabilitate it in Yemen due to the ongoing conditions. So, Ahmed, the Charity's in-country Rescue Coordinator, had to drive from Sana'a to Aden Airport, a perilous trip, and then take an Air Djibouti commercial flight with the Egyptian Vulture on his lap in the cabin across to Djibouti, which is a 90-minute flight.
Egyptian Vultures in Yemen and the Middle East
The population of the globally endangered Egyptian Vulture in the Middle East is rapidly declining. However, there are dense and healthy resident populations in Oman, including on the island of Masirah. In Socotra, Yemen, there are an estimated 800 pairs, and 1900 individuals present, representing about 3–9% of the global population and over 45% of the one in Arabia. Migratory Egyptian Vultures, on the other hand, occur northwards from central Saudi Arabia.
We here at the VCF admire and applaud the efforts of the rescuers in Yemen, and hope the Egyptian Vulture will make a full recovery and return to the wild soon.
If you want to stay updated with this story, make sure to follow the VCF on Facebook and Twitter.