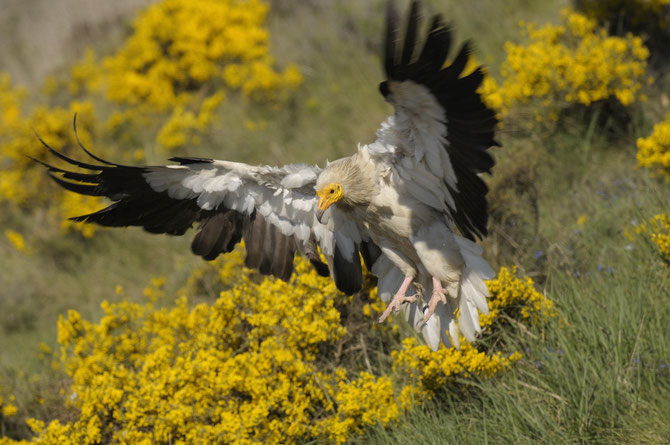 2020 was a challenging year for all of us, but our work never stopped, and we continued to protect and conserve Europe vulture species despite the extra difficulties.
Counting down the days until 2021, we will publish a blog post sharing the highlights of each of Europe's vulture species' conservation achievements. Today, we focus on the Egyptian Vulture, Europe's smallest vulture and the only one considered globally Endangered.
Douro (Portugal and Spain) — LIFE Rupis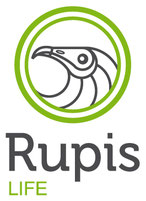 The LIFE Rupis project led by SEO, which ended this year, aimed to strengthen the populations of the Egyptian Vulture (and the Bonelli's eagle) at the trans-border Douro, by reducing the mortality of these birds and increasing their breeding success. To do so, the project team equipped with GPs tags several Egyptian Vultures to monitor their behaviour and help tackle threats. As the only true long-distance migratory vulture in Europe, these tags help monitor the species both in their breeding and hatching places in Europe as well as their wintering grounds in Africa. In spring 2020, we here at the Vulture Conservation Foundation (VCF) alongside partners, tracked the movements of Egyptian Vultures returning to Europe after they wintered in Africa, including some birds tagged 3 years ago within the LIFE Rupis project in the Douro (Portugal/Spain). Incidentally, you can read about what Egyptian vultures eat there here. After the breeding season, they then departed again to Africa in autumn. Surprisingly, we even received GPS data from the Egyptian Vulture named Rupis after nearly a year without information, confirming he is doing well. Furthermore, within the project, a young bird found in Portugal with severe fault bars underwent feather transplant and spent almost a year in rehabilitation before being released. This particular individual, named Fangueiro, successfully managed to reach Africa against all odds!
Italy — LIFE Egyptian Vulture
In Italy, the LIFE Egyptian Vulture project aims to improve the conservation status of two Egyptian Vulture populations in Italy (and the Canary Islands), by defining and spreading best practices for captive-breeding and restocking programmes. This year in Italy, four more captive-bred Egyptian vultures were released, with mixed success — one needed rescuing while others successfully reached Africa. These young birds hatch at CERM Endangered Raptors Centre (Italy) and are released by CERM and ISPRA as part of the project. All vultures are equipped with GPS tags, some of which are provided by us here at the VCF.
Italy — LIFE Under Griffon Wings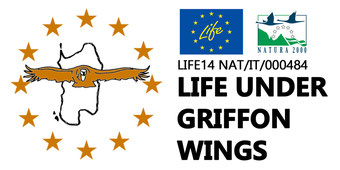 The conservation efforts of LIFE Under Griffon Wings led by Sassari University in aid of the Griffon Vulture helped attract an Egyptian Vulture pair on the island. This pair produced a fledgling in 2020 for the second year in a row! Given that there are no historical breeding records of Egyptian Vultures in Sardinia and that there are only 10-13 pairs of these species known around Italy in Sicily, Calabria and Basilicata, this outcome represents a glimmer of hope for this threatened species!
Bulgaria and beyond — Egyptian Vulture New LIFE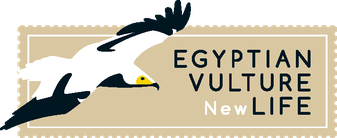 Within the Egyptian Vulture New LIFE project led by the Bulgarian Society for the Protection of Birds, the experiment to test different techniques of releasing captive-bred Egyptian vultures in a standardised way and test for survival of the young is still ongoing in Bulgaria, with more birds released this year. These techniques involve the traditional hacking method, fostering chicks in wild nests and delayed release, and the VCF contributes to and supports these efforts. Results are preliminary, but suggest that delayed release offers best chances for success.
You can track the movements of the Egyptian Vultures we follow with GPS tags by visiting our online public maps.
If you want to help vultures during this holidays season, here are three things you can do:
Sign up to our newsletter to stay updated, and for offering to help vultures when such need arises
Please donate to the VCF and help us continue our work protecting vultures
Spread the word on social media and pledge to discuss vultures and their importance to three other people this holiday season
Thank you for your support — we hope you are safe and healthy, and have a very happy new year!