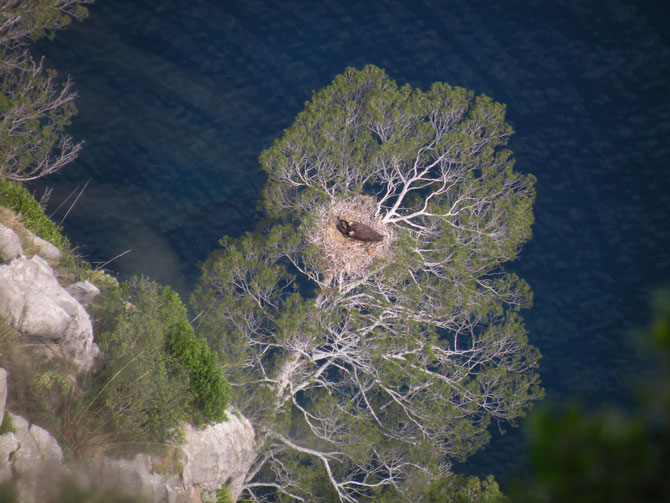 The Cinereous Vulture population is booming in Mallorca! The Fundació Vida Silvestre Mediterrània (FVSM) estimates that their population has multiplied by ten during the last four decades. What led to this fantastic outcome?
Cinereous Vultures in Mallorca
The Fundació Vida Silvestre Mediterrània estimates that in the 80s there were about twenty birds and, currently, there are around 200 Cinereous Vultures on the island, including approximately 35 breeding pairs nesting in the Serra de Tramuntana.
Recovery of Cinereous Vultures
Several factors contributed to this increase, that has been happening throughout the last decades, namely the control of the use of poisons, the provision of food for the vultures, the establishment of good practices in the local livestock farms, and the protection of nests to avoid disturbance.
The monitoring of vultures is done by the Agentes de Medio Ambiente of the regional government of the Balearic islands and by volunteers from the FVSM.
The population has been increasing steadily since the early 80s, when the species almost disappeared from Mallorca. These excellent results attest to the efforts of the FVSM, and of the Unidad de Flora y Fauna of the regional government of the Balearic Islands, which have invested a considerable amount of resources in the conservation of this species.
In the last decade, the Griffon Vulture also started to breed on the island of Mallorca, after a group of birds arrived from the mainland during a storm. Currently, researchers from CSIC are researching if there is any competition or impact of this recent recolonization on the Cinereous Vulture population, with support from the VCF – we have provided several tags for some of the Mallorca griffons to be monitored.