It's that time of year again when we come together to mark a special day dedicated to the often overlooked yet essential birds that maintain the delicate balance of our ecosystems: International Vulture Awareness Day (IVAD), falling on Saturday, 2 September 2023. This celebration goes beyond mere admiration – it's a call to action, an opportunity to stand up for these crucial birds and raise awareness about their urgent conservation needs.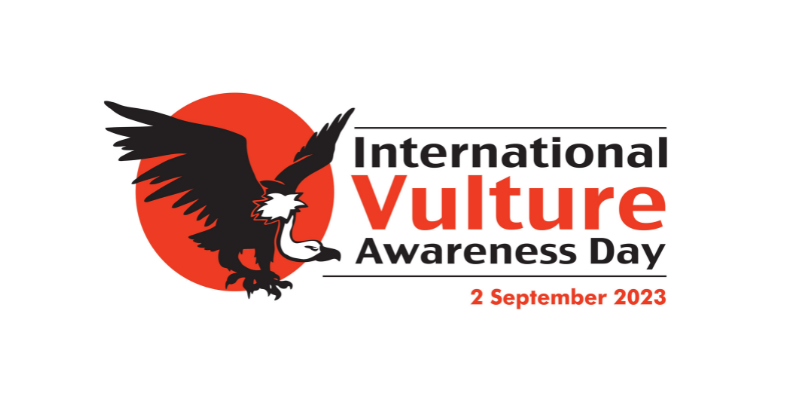 Taking action for vulture awareness in 2023
International Vulture Awareness Day stands as a powerful initiative to raise awareness and take action for vulture conservation.
Vultures, known as nature's cleanup crew, efficiently dispose of carcasses, silently providing a vital service that contributes to the maintenance of healthy ecosystems. However, human-induced threats like poisoning and electrocution are attributing to alarming declines in some vulture populations. We cannot allow these important birds to vanish from our skies.
Celebrate vultures with us!
The Vulture Conservation Foundation (VCF) actively supports our partners' IVAD activities and promotions while hosting our own online events.
Quiz: Which Vulture Species Are You?
🗓 Date: September 2023 
📍 Location: Online
Throughout September, we offer a fun quiz to help you discover which vulture species best suits your personality. Subscribe to our newsletter to receive the Quiz directly in your inbox!
Instagram Giveaway
🗓 Date: 2 – 9 September 2023 
📍 Location: Instagram
If you are a vulture enthusiast, let us know. Post a photo, video, or story on Instagram using #IVAD and tag us @VultureConservationFoundation. Tell us why you love vultures and support their conservation. Be sure to follow us on Instagram to participate! As a thank you for helping us raise awareness about vultures, we will give one lucky participant some of our vulture merchandise!
Get Involved: Ways to support vultures and IVAD
IVAD symbolises a collective effort to spotlight vulture conservation and increase awareness about the critical work carried out by conservationists worldwide. On this day, numerous organisations will unite, each contributing activities that champion vulture protection and appreciation.
Your contribution can significantly impact the promotion of International Vulture Awareness Day 2023. Here's how you can get involved and be a part of this important initiative:
Plan an activity: Organise events that educate and engage others about vulture conservation – find inspiration and resources.
Attend an event: Explore the IVAD Activities Page to discover events near you that connect you with vultures and their conservation.
Spread the word: Share vulture facts and their importance with friends and family. Use #IVAD on social media and tag us to join the conversation.
Support conservation: Stand with organisations and projects focused on vulture conservation. Follow their work or donate to their cause to help save these incredible birds.
Your participation matters – join us in celebrating these unsung heroes of nature on IVAD 2023!