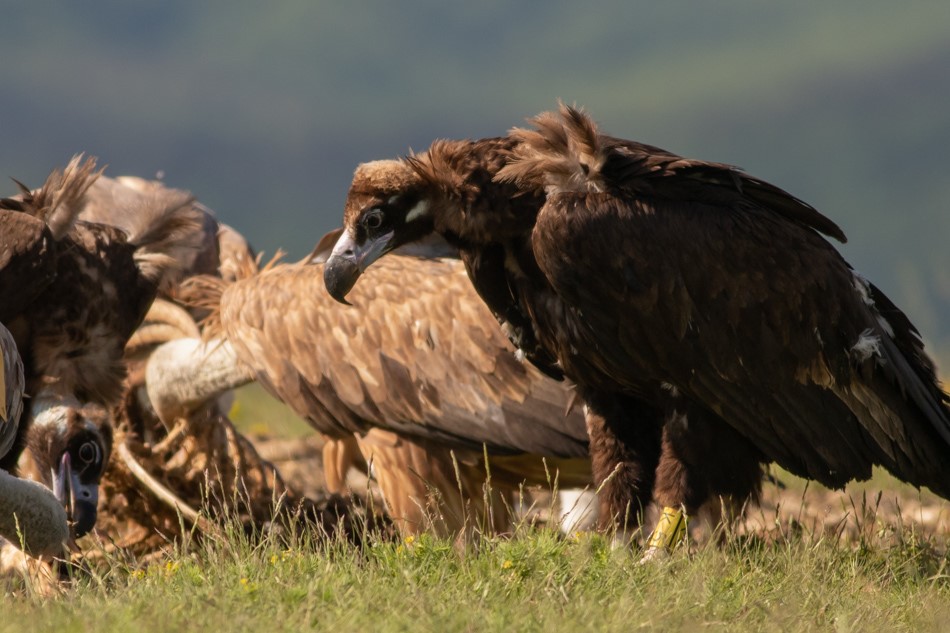 A sought-after Cinereous Vulture female reintroduced in Bulgaria has to choose between two males seeking her attention. Who will she choose in the end? 
The ever-developing "love triangle" saga
It seemed that Montana (female) and Baraba (male) were a solid pair, but when Zlosten (male) appeared and became part of the equation, a "love triangle" took shape. This developing "love" story, however, begun with a tragedy.
Zlosten was committed to Marina, but a fatal incident broke up this pairing. Both birds originate from Spain and travelled to Bulgaria within the Vultures Back to LIFE project, thanks to Junta de Extremadura, AMUS and the Vulture Conservation Foundation (VCF). The local partners, Green Balkans and Fund for Wild Flora and Fauna, received the birds and released them in Kotel in 2018 alongside other Cinereous Vultures. A few years later, these two formed a wonderful pair in summer 2020 and had great potential. However, when 2020 was coming to an end, a natural disaster killed Marina when a beech tree crushed her due to strong winds. Yet Zlosten, who spent the night on a nearby tree, survived.
At the same time, 450 km to the west in the Vratsa Balkans, "romance" conquered Montana and Baraba. The pair embarked on a trip together with the long-distance traveller Kutelka who took them east to Kotel. Zlosten, who now found himself single saw Montana, who caught his attention and decided to follow the new pair back to Vratsa. But somewhere near Veliko Tarnovo, Montana can't resist his charm. Zlosten and Montana make a U-turn towards Kotel, while Baraba, unsuspecting, continued his journey heading towards Vratsa. But shortly after, Baraba goes looking for Montana and returns to Kotel. Bad weather catches up with him, with fog and rain making things more difficult, but Baraba persists in finding Montana and extensively searches Kotel but with no success.
Where is Montana? Well, she took Zlosten straight to Vratsa, already as a pair. The unlucky Baraba, exhausted and hungry, also returns home, where the unpleasant surprise awaits him. In the meantime, Kutelka continues her vast travels, reaching Instabul and beyond.
The saga continues. Will Zlosten prevail over Montana and take her home to Kotel? Or will Baraba fight to win her back? Will the wandering Kutelka settle down and pair with the now bachelor Baraba? Only time will tell.
Don't miss the upcoming developments. Stay tuned by following the VCF on Facebook and Twitter.
Cinereous Vulture ecology is not accurately represented in this blog post, as its purpose is to be humorous.
Vultures Back to LIFE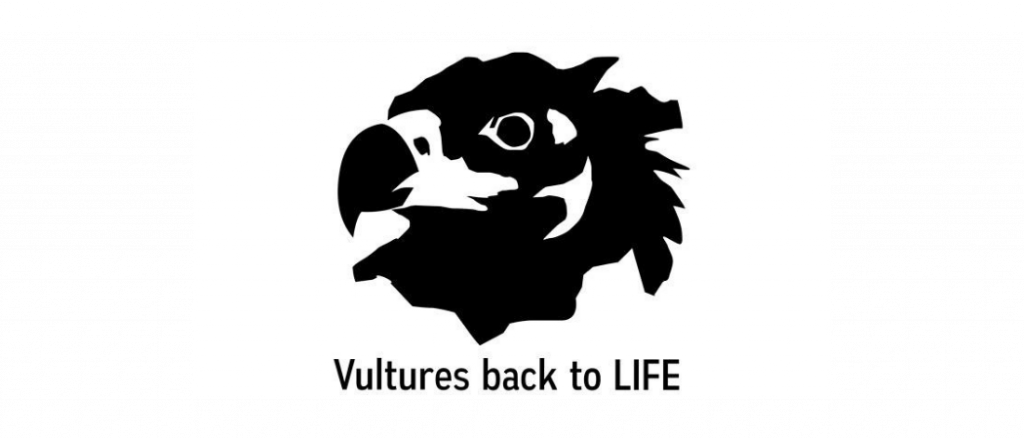 Led by the wildlife conservation charity Green Balkans in collaboration with the Fund for Wild Flora and Fauna, Vulture Conservation Foundation, Junta de Extremadura and Euronatur, theVultures Back to LIFE project aims to reintroduce the Cinereous or Eurasian Black Vulture to Bulgaria. The team will transfer and release around 60 birds, some from captive-breeding, but mostly coming from Spanish wildlife rehabilitation centres into the wild in Bulgaria as well as creating supplementary feeding stations and improving populations of wild herbivores, improving the nesting conditions and creating artificial nest sites and tackling some of the major threats to vultures in the country such as insulating electricity pylons and illegal use of poison in nature.