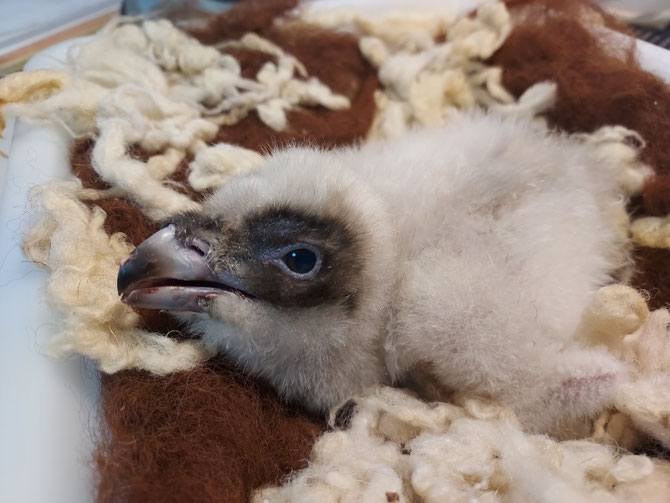 The Bearded Vulture pairs in captivity have been hard at work since last autumn with their new breeding season. We first reported the breeding season kicking-off in late September 2020, the start of the egg-laying period in late November 2020 and the first chick hatching in captivity in the end of January. Now, we are happy to see that many pairs laid eggs, numerous chicks have already hatched, and several new pairs bred for the first time!
Ongoing breeding season in captivity
Up until today, 43 Bearded Vulture pairs have laid 64 eggs, from which 25 failed (7 aborted, 12 infertile, 4 have broken, and 2 putrefied). From the 39 remaining eggs, 21 chicks already hatched, and 18 remain alive. There is still hope for several more chicks to hatch from the 18 eggs remaining.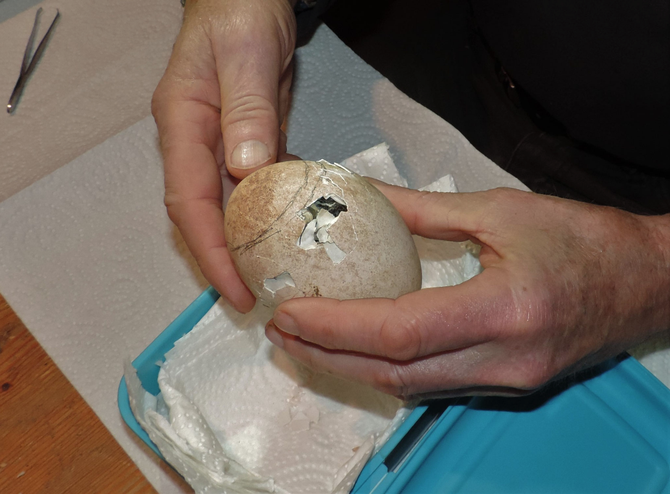 When we compare these results, at this stage during the last breeding season, 41 breeding pairs had laid 71 eggs, and there were 12 chicks alive. The lower number of eggs for this season is due to the fact that the clutch size of a few breeding pairs remains unknown, and there is the possibility that a few additional eggs exist. Furthermore, several experienced breeding pairs have only laid a single egg, which is quite unusual. Finally, the Bearded Vulture Captive Breeding Network lost two experienced breeding pairs. One of them was the very fruitful old pair of Vallcalent where the female, Dama, who produced 4 eggs per year, died from a duodenum perforation.
On the other hand, the Network has optimistic news that could shape results for the coming years! A total of seven new Bearded Vulture pairs have started to lay eggs this season (2 in Asters, 1 in Guadalentín, 1 in Richard Faust Zentrum, 1 in Novosibirsk zoo, 1 in Parc Animalier des Pyrénées and 1 in Académie du Fauconnerie du Puy du Fou). The new pair from Richard Faust Zentrum has laid two fertile eggs, with one chick already hatching. Additionally, some pairs that have already laid in previous seasons but without breeding success have managed to hatch their first chick this year. That's the case for Helsinki zoo, where the breeding pair started to lay in 2017, and this season a chick hatched in the nest for the first time ever.
Let's hope that most of the remaining eggs will successfully hatch a chick, managing to release many of them into the wild!
Breeding Bearded Vultures for conservation purposes
Back in 1978, the Vulture Conservation Foundation (VCF) and partners united to bring the Bearded Vulture back to the Alps. To achieve this goal, pioneers established a captive-breeding programme to produce chicks and release them into the wild, with the first release taking place in 1986 at the Austrian Hohe Tauern National Park.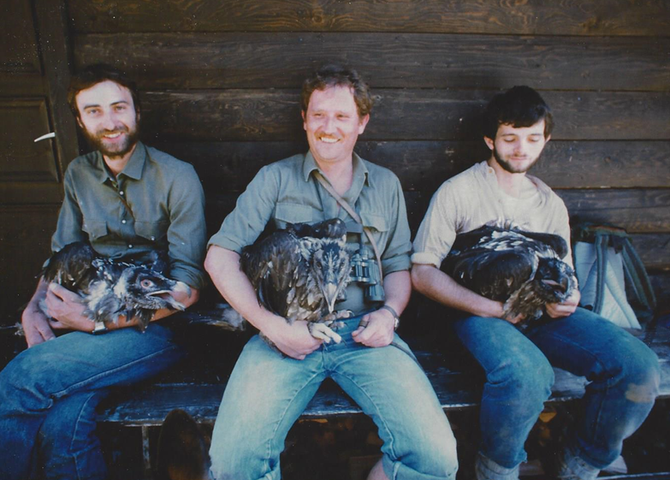 It took time and perseverance since Bearded Vultures only reproduce when they reach around ten years old, with one chick surviving per year. Still, thanks to these efforts, the species returned to the Alps, making it one of the best wildlife comeback stories of all times! Ever since this success, more projects were launched across France and Spain. Today, the Bearded Vulture Captive Breeding Network, coordinated by the VCF on behalf of EAZA's EEP, closely works with over 40 partners, including zoos, to ensure the best breeding results from the 179 birds in captivity. Every year, the VCF and partners release young captive-bred Bearded Vultures into the wild across Europe to reintroduce the species to areas where it went extinct or boost local, vulnerable populations. Up until today, a total of 343 captive-bred Bearded Vultures were freed into the wild.
To follow the news of the breeding season, follow #BeardedVultureBreedingSeason on Facebook and Twitter.