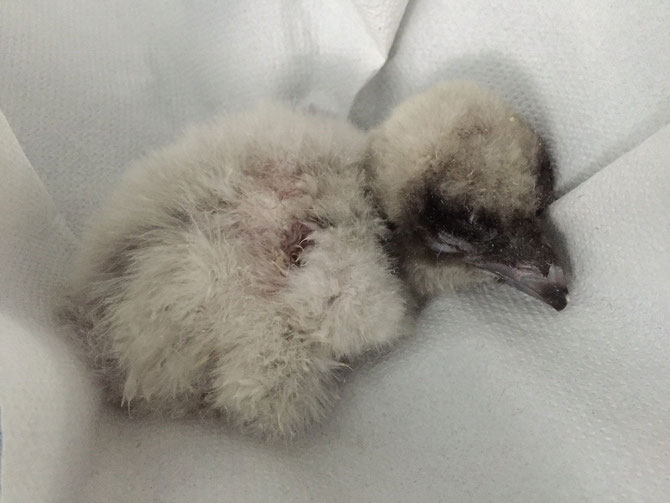 The Vulture Conservation Foundation (VCF) coordinates the Bearded Vulture Captive Breeding Network (EEP), which breeds the species in captivity for conservation purposes. Captive breeding has played an instrumental role in the restoration of the Bearded Vulture in areas where it went extinct. Today, captive-bred birds are released across several regions in Spain, France and the Alps to reintroduce the species or to boost local populations. In 2019, the Bearded Vulture EEP produced a record of fledglings, resulting in releasing the highest ever number of Bearded Vultures to the wild and achieving yet another record.
Bearded Vulture EEP report 2019 Summary
In 2019, a record of produced nestlings could be achieved: 30 fledglings. 42 Bearded Vulture laying pairs (two foster pairs are included) laid 67 eggs, from which 36 hatched and 30 survived. Unfortunately, a chick died as a fledgling after abandoning the nest because of an accident. From the remaining 29 birds, 18 came from the specialized captive breeding centres (18 breeding pairs), and 11 from Zoos (22 breeding pairs).
We also achieved a new record of released birds. We provided 22 Bearded Vultures for release to 4 on-going reintroduction projects (Andalusia, all three release sites of the GypConnect LIFE project, Corsica and Maestrazgo).
Three new pairs (Liberec, T. Friedrichsfelde and Parco Natura Viva zoos) started to reproduce, one pair (Belgrade zoo) produced its first hatchling which died during the adoption, four new pairs (Alpenzoo, Asters, Novosibirsk and Prague zoos) produced their first clutch and finally seven more pairs started to mate or nest building (CF Vallcalent, CC Guadalentín, 2 pairs in Asters, Académie de Fauconnerie du Puy du Fou, and La Garenne and Frankfurt zoos).
Thanks to the close cooperation between Tallinn zoo, Richard Faust Zentrum, Air Nordica, EAZA and VCF, it was possible to make an exception and transfer both chicks from Estonia to Austria by plain for their adoption.
In the end, 11 birds, from the 14 previewed, have been transferred during 2019, making it possible to establish six new pairs and one foster pair.
Successful surgery achieved by AMUS recovery centre could be done by a wild immature bird, recovering the functionality of one of its legs.
For the first time, a double-clutch could be transferred successfully by ferry and car from Corsica to Vallcalent within the project for the ex-situ conservation of the genetic heritage of the Corsican Bearded Vulture population.
In 2019, two adult females and one juvenile male less than five months old died.
Thanks to the financial support from EEP zoos and other organizations, the VCF managed to establish an effective EEP coordination, which kept the specialized breeding centre Vallcalent in Catalonia open for 2019 – we thank you for your support, without this the future of the Bearded Vulture in Europe would look bleaker.
To read the complete report, download the document below.
Download the Bearded Vulture EEP 2019 report
The Bearded Vulture EEP 2019 annual repo
Adobe Acrobat Document 4.6 MB