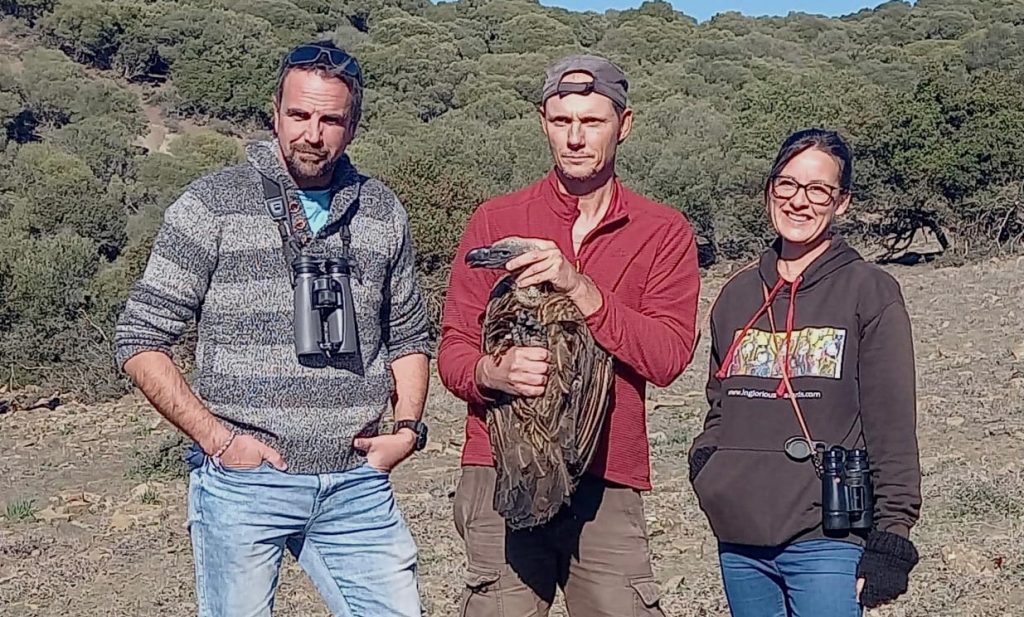 A White-backed Vulture (Gyps africanus), a rare vagrant species to Europe, became the first in Spain and the continent equipped with a GPS transmitter. Fundación Migres tagged the vulture as part of a study evaluating African vulture colonisation patterns in the Palearctic.
Monitoring the first White-backed Vulture tagged in Europe
On 3 December 2021, a White-backed Vulture was trapped and subsequently equipped with identification rings and a GPS transmitter in southern Spain to track its movements and behaviour. After examining recent observations of the species, experts determined that in 2021 at least two White-backed Vultures visited the Spanish side of the Gibraltar Strait, and a further two were marked on the Moroccan side.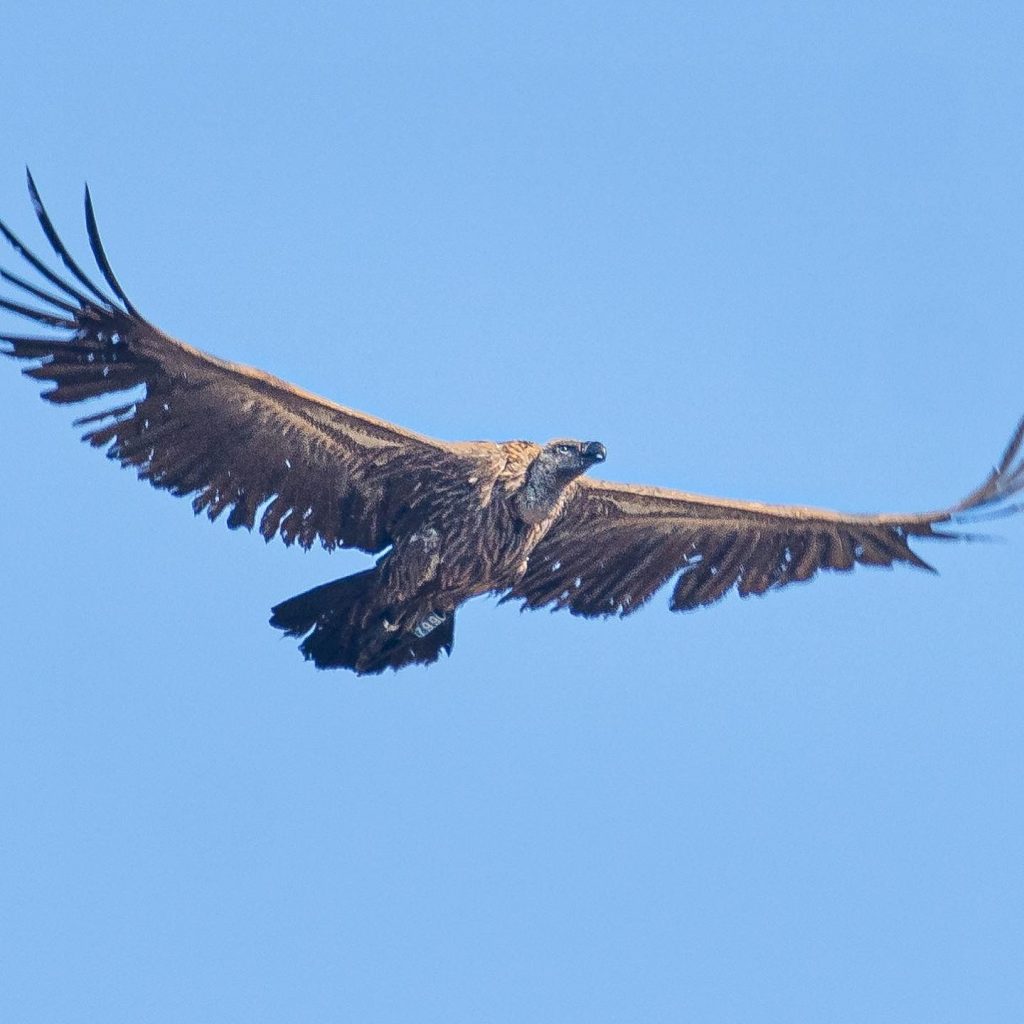 The GPS data collected and analysed can provide insight into understanding wider conservation issues and vagrancy patterns potentially linked to declining populations of the largely sedentary African vultures. Just like the presence of Rüppell's Vultures has been increasing in North Africa and southern Europe, especially Iberia, so too could sightings of White-backed Vultures.
African White-backed Vulture threats and conservation implications
The White-backed Vulture (Gyps africanus) is a Sub-Saharan African vultures species occurring from Mauritania east to Sudan and Ethiopia and south to northern and eastern South Africa. Once widespread, the species has suffered steep population declines in recent years, with the IUCN's Red List of Threatened Species now considering the White-backed Vulture as Critically Endangered. The successive and frequent poisoning incidents in Africa are the key drivers behind the rapid decline of several vulture species. In addition, illegal trapping and killing for traditional belief practices, national and international illegal trade, collisions with power infrastructure, changes in habitat mosaics, possible lack of food availability and losses of nesting trees also pose problems for African vulture species like the White-backed Vulture.
As these multiple threats continue to cause adverse consequences on vulture populations in the continent, motivation towards vagrancy could increase, which could lead to hybridisation and reverse gene flow back to the sub-Saharan African vulture population.
Finally, researchers suggest that if the presence of African vultures continues to grow in southern Europe, it could potentially result in a new breeding population.
Acknowledgements
This project would not be possible without the financial help of Viking Optical and Doñana Biological Station (EBD-CSIC), as well as the expertise and work of Fundacíon Migres, Doñana Biological Station (EBD-CSIC), GREPOM / Birdlife Morocco, IUCN-Med, Vulture Conservation Foundation (VCF), The Flyway Birding Association / Inglorious Bustards and the Junta de Andalucia.
Source: Bird Guides