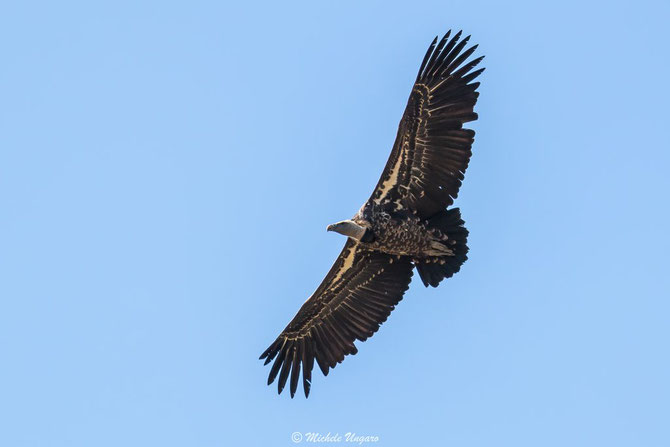 Europe's 5th vulture species resurfaces in another European region! After the decision by Andalucía to officially add the Rüppell's Vulture to their list of vultures, the species was recently observed in Sicily, Italy.
Rüppell's Vulture spotted in Sicily
On the 2nd of October, a Rüppell's Vulture was sighted and photographed in the area of Alcara Li Fusi by Michele Ungaro. The bird was tagging along with a group of Griffon Vultures. In this area of Sicily, there is a breeding colony of Griffon Vultures, as well as a supplementary feeding station maintained by Parco Regionale dei Nebrodi. This sighting seems to be the first record of the species in Sicily and Italy!
Update 24/01/2020
Months have now passed, and the Rüppell's Vulture is still in Sicily. It seems to have settled in the Griffon Vulture colony of Nebrodi, which consists of over 160 individuals. There are some other birds, however, like these crows in the photographs that are not so welcoming and are giving the Rüppell's Vulture a hard time.
Rüppell's Vulture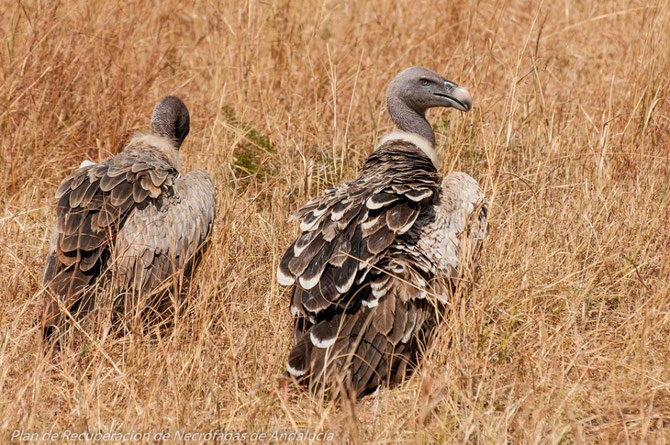 The Rüppell's Vulture (Gyps rueppelli) is an African species whose distribution range is located in the equatorial and eastern areas of the continent. It resembles our Griffon Vulture (Gyps fulvus), especially the juveniles and immature birds, being slightly smaller in size. The IUCN's Red List of Threatened Species considers it Critically Endangered, which is the last category before global extinction, due to the rapid declines of several populations across Africa.
It's declining state is mostly due to the successive and frequent mass poisonings in Africa, which are driving several species of African vultures to extinction. The Vulture Multi-species Action Plan (Vulture MsAP), co-developed by us here at the Vulture Conservation Foundation, and endorsed by the Convention for Migratory Species (CMS), concludes that poison is the biggest threat to vultures worldwide, and a significant part of this global action plan for vultures focuses on the actions needed to fight this threat. Unfortunately, experts foresee a rather bleak future in the short term if poisoning events keep occurring at this rate.
Rüppell's Vulture and Europe
In consequence, Rüppell's Vultures are becoming alarmingly scarce in Africa but, surprisingly, they are increasingly seen in Europe. This is probably due to increased mixings of individuals of this species with wintering juvenile Griffon Vultures in West Africa. A percentage of Europe's growing population of Griffon Vultures winters in the Sahel zone of West Africa, where it will encounter some Rüppell's Vultures. When European Griffons start their migration north, they probably drag some African vultures with them, and with plenty of food in Europe, they are beginning to call our continent home. Even though there are no definite breeding records of this species in Europe yet, the species was recently added to Andalucía's list of vultures, making it Europe's 5th vulture species!
Sign up to our newsletter to receive the latest vulture news!