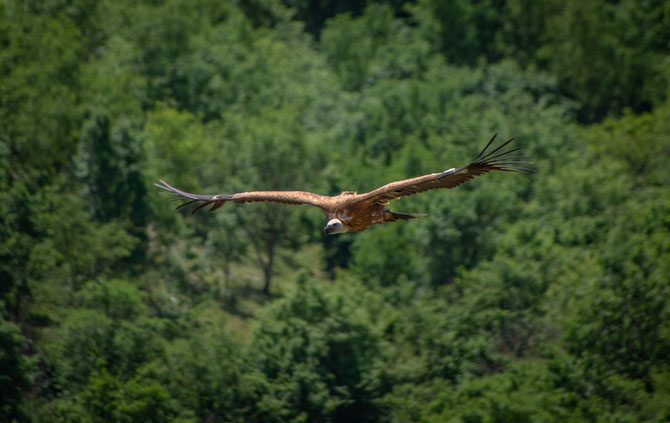 After many months in recovery, Griffon Vulture Kvarner was ready and healthy enough to return to the wild! The young vulture was rescued and released twice.
Rescuing and releasing Kvarner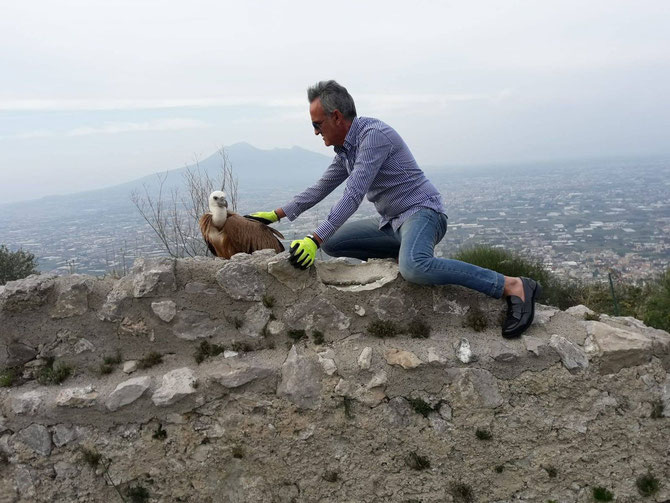 The Beli Rescue Centre for Griffon Vultures saved Kvarner for the first time in the summer of 2018 in Croatia. He was disturbed by tourists and fell into the sea while he was still in the nest. At the centre, he was treated and rehabilitated and was released back to the wild in September 2018. After his release, he took a flight like no other. Thanks to his GPS transmitter, scientists witnessed his long and unusual journey, from Liguria to Tuscany and then from the Marche to Abruzzo, Lazio and further south to Calabria, in the province of Catanzaro. Kvarner travelled a distance of 170 kilometres over open sea heading west from Cres to the Italian town of Ravenna in just three hours, reaching a speed of 117 km/hour. This sort of flight is unheard of for Griffon vultures as the species tends to avoid flying over open waters preferring travelling over mountainous areas.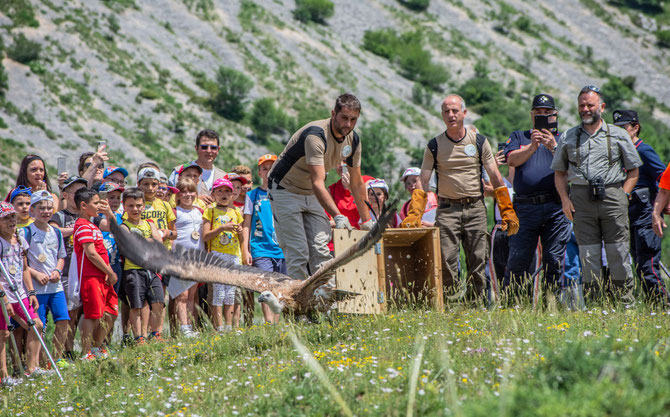 A month following his release, Kvarner was discovered exhausted and disoriented in Cantazro. Thankfully, Dr Debora Giordano, director of the Wildlife Refuge Center in Catanzaro, rescued and treated him. After successful treatment, the bird was transported to the acclimatisation aviary at the Monte Velino reserve in Abruzzo, with the help of Dr Fulvio Genero, member of our advisory board, and a team of experts managing the Monte Velino state reserve from Castel di Sangro where he spent several months of acclimatisation before his release. There he spent a long time regaining his health until he was ready to be released. When the vulture reached 9kg and was healthy enough, the Beli Rescue Centre for Griffon Vultures and Mario Posillico decided that it was time he returned to nature. During the event on Friday 21 June in the Monte Velino State Nature, organised by Life ESC360, Kvarner was freed again!
Continuing his adventures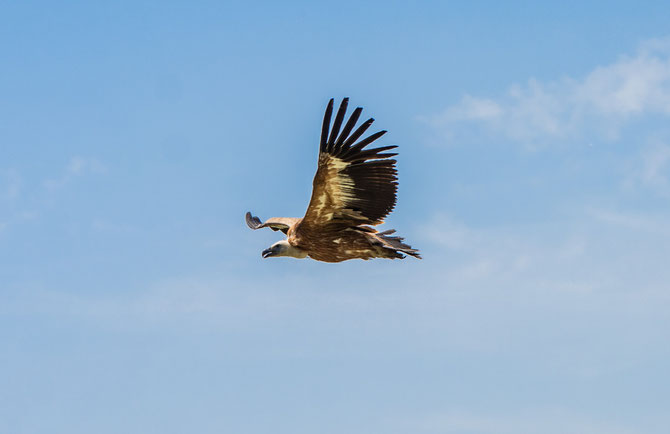 Kvarner was keen to continue his travels. Instead of keeping up with the local population of 300 Griffon Vultures at the reserve, he took off after two days! The young bird embarked on a long journey once again, this time to the Italian Alps, a common summer destination for many Griffon Vultures.
We hope Kvarner will continue his fascinating adventures and survive in the wild.