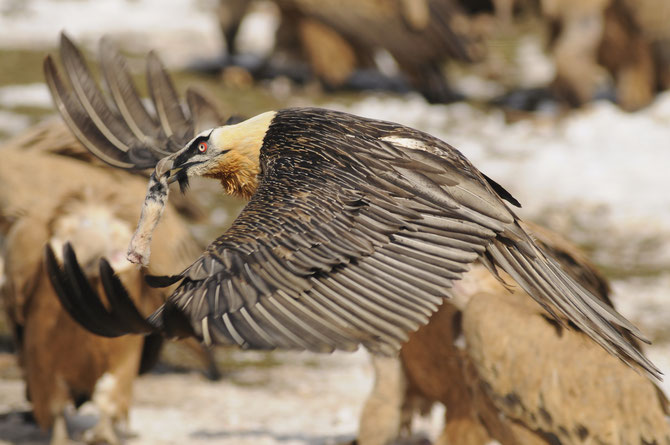 The LIFE GYPCONNECT team is pleased to be organising a second seminar, focusing on food support and sanitary precautions for the Bearded Vulture. This two-day seminar will comprise of conferences, debates and field trips, with experts sharing their insights on how to protect the Bearded Vulture – Europe's rarest vulture. The seminar will take place from 12 to 13 November 2019 in Rennes le Château (Aude). You can register to secure your spot before the 31st October.
Objectives
This seminar has several objectives:
discuss what makes a site favourable to Bearded Vulture and make a field visit to a rendering site
raise awareness about the most environmentally friendly sanitary practices applied to livestock farms
review the various risks of poisoning, such as lead-ammunition, and exchange solutions
For all the details, you can review the final programme.
For any enquiries, please contact yves.roullaud.aude@lpo.fr.
Register before the 31st of October.
LIFE GYPCONNECT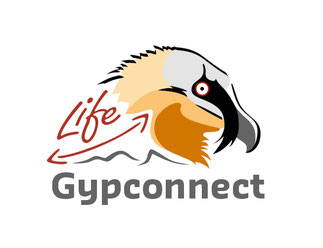 Led by the League pour la Protection des Oiseaux (LPO), the LIFE GYPCONNECT project aims to establish a breeding population of Bearded Vultures in the Massif Central and Department of the Drôme. Releasing captive-bred Bearded Vultures into the wild at sites such as the Parc Naturel Régional des Grands Causses,  Parc Naturel Régional des Baronnies Provençales and Parc Naturel Régional du Vercors will create a core population that will connect the two populations of the species in the Alps and Pyrenees. To facilitate movements between the new population and the Alpine and Pyrenean populations the LIFE GYPCONNECT team is creating a network of supplementary feeding stations, and tackling threats such as poisoning, and collision and electrocution with the electricity infrastructure.