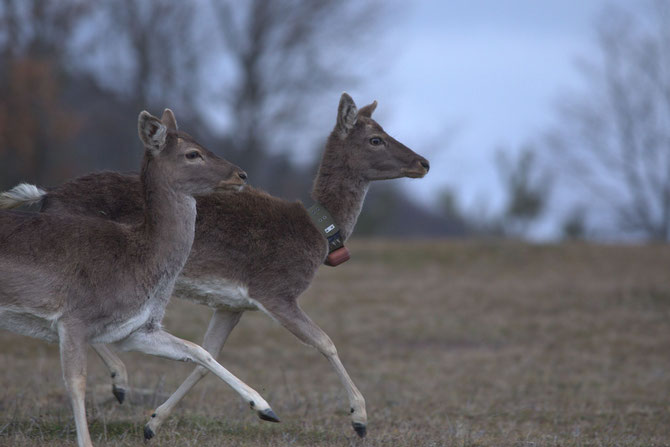 As of early February, another 14 fallow deer have settled in the Byala River Natura area, joining a group of 12 deers released there a month ago. The last group closes the release period for this season in the protected areas of the Eastern Rhodopes with such activities expected to resume in the fall.
Rebuilding deer populations in the Eastern Rhodopes
One of the aims of the LIFE Re-Vultures is to improve the availability of carcasses of wild ungulates to vultures in the Eastern Rhodopes, a vulture stronghold in the Balkans, straddling the Bulgarian-Greek border. With targeted actions, the project rebuilds, step by step, the fallow deer and red deer populations in the whole of the Eastern Rhodopes. Such reintroduction efforts have been in motion for years to help create biodiversity-rich mosaic landscapes and enhance local food chains.
A total of 130 fallow deer have now settled in the protected areas of Byala Reka, Madzharovo, Ivaylovgrad Dam and Dobrostan in the Eastern Rhodopes with the help of local hunting associations. Thanks to reintroduction efforts over the last five years, more than 400 fallow deer and 50 red deer have now settled in the Eastern Rhodopes.
Red deer "caught" in one of the project's phototraps placed for better monitoring and protection of the animals, an important conservation action within the LIFE Re-Vultures project.
Tracking deer movements
Two of the female deer in the Byala Reka region were also equipped with GPS GSM transmitters that will help the project learn more about their distribution, movements, threats they face and favourite resting and feeding places in the Eastern Rhodopes. These measures will help protect both species.
With the availability of wild ungulates now greater, let's hope to see vultures scavenging on deers carcasses.
LIFE Re-Vultures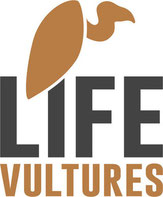 Starting in 2016, the five-year LIFE RE-Vultures project was developed by Rewilding Europe, in collaboration with the Rewilding Rhodopes Foundation the Bulgarian Society for the Protection of Birds, WWF Greece, the Hellenic Ornithological Society and us here at the Vulture Conservation Foundation. The aim of the project is to support the recovery and further expansion of the populations of Cinereous and Griffon Vultures in the cross-border region of the Rhodope Mountain by improving natural prey availability, monitoring movements of birds to help understand the threats they face and carrying out activities that will reduce the mortality of the populations from threats such as illegal wildlife poisoning and collisions