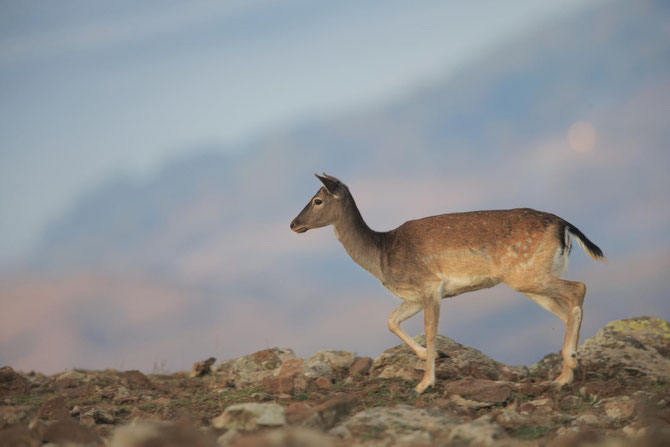 The LIFE RE-Vultures project relocated more fallow deer in the Eastern Rhodopes, which is a vulture stronghold in the Balkans, straddling the Bulgarian-Greek border. These efforts help increase wild ungulates in the area and boost the trophic chains of vultures!
Relocation of fallow deer in the Eastern Rhodopes
The LIFE Re-Vultures project team relocated the first 12 Fallow deer for 2020 near Kardzhali earlier this month. With this group, the autumn season for resettlement of deer in protected areas in the Eastern Rhodopes has begun! The fallow deer are under constant surveillance by the team and representatives of the local hunting associations, which collaborate with the project to bring back the animals to the area.
The goal of the Rewilding Rhodopes Foundation and LIFE Re-Vultures is to restore the deer population step by step in the entire Eastern Rhodopes. So far, over 400 fallow deer and 50 red deer have been reintroduced in the region over the last five years. In the next few months, the team plans to release a total of up to 100 deer.
Reintroducing deer aids broader rewilding goals
Based on several Thracian treasures and fossils found in almost all Bulgarian prehistoric settlements, fallow deer were once widespread in Bulgaria. Scientists believe that the species was driven to extinction due to human activities during the Middle Ages. Reintroduction efforts commenced at the beginning of the last century to bring fallow deer back in Bulgaria.
Rhodopes is home to one of the richest biodiversity in Europe. The return of fallow deer and red deer to the region increases natural grazing, which is a vital ecological process that has decreased alarmingly with the abandonment of the land, after centuries of livestock grazing. Furthermore, the release of fallow and red deer is carried out in collaboration with the local hunters, which brings other associated benefits, like the growing interest by local hunters to stop poaching. Finally, deer maintain many species in the Rhodopes, helping create biodiversity-rich mosaic landscapes and enhance local food chains. More specifically, when it comes to vulture conservation, the reinforcement of deer populations improves the availability of wild ungulate carcasses, therefore, there is more carrion available for vultures to scavenge on!
Source: Rewilding Rhodopes
LIFE Re-Vultures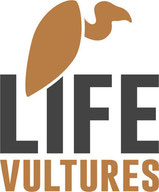 Starting in 2016, the five-year LIFE RE-Vultures project was developed by Rewilding Europe, in collaboration with the Rewilding Rhodopes Foundation the Bulgarian Society for the Protection of Birds, WWF Greece, the Hellenic Ornithological Society and us here at the Vulture Conservation Foundation. The aim of the project is to support the recovery and further expansion of the populations of Cinereous and Griffon Vultures in the cross-border region of the Rhodope Mountain by improving natural prey availability, monitoring movements of birds to help understand the threats they face and carrying out activities that will reduce the mortality of the populations from threats such as illegal wildlife poisoning and collisions with electricity infrastructure.