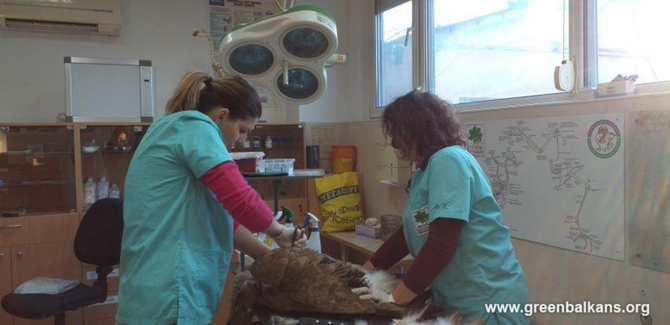 Two dead Griffon Vultures were recently admitted to the Green Balkans' Wildlife Rehabilitation and Breeding Centre in Bulgaria and find out the cause of death.
Necropsy
On 8 January 2020, the Green Balkans' Wildlife Rehabilitation and Breeding Centre performed a necropsy on two Griffon Vultures within the scope of the Vultures Back To LIFE project.
The birds were admitted at the Center on 7 January by the veterinarian team along with Dr Ivanka Lazarova, a PhD student at Trakia University, thus supporting the training of the veterinarians and their scientific work.
Finding the Griffon Vulture carcasses
A field assistant from the Fund for Wild Flora and Fauna found the carcass of one of the Griffon Vultures next to a power pylon in Kresna Gorge. The roentgenography did not reveal any gunshot pellets, neither signs of shooting or electrocution. The team collected bone sample for lead poisoning analysis.
The Birds of Prey Protection Society provided the other Griffon Vulture to the centre. It seems that a train on a railway in Vrachanski Balkan crashed the vulture. The vulture is suspected to be one of the many victims of the mass poisoning of birds of prey that took place last September in the Vrachanski Balkan region. The team also performed a roentgenography, which did not reveal any gunshot pellets and excluded the possibility of poaching. Samples were collected from internal organs and bones for poisoning analysis.
We will report on the results once they are available.
Vultures Back To LIFE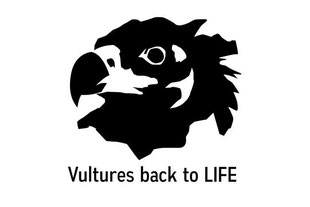 Led by the wildlife conservation charity Green Balkans, with activities also implemented by the Fund for Wild Flora and Fauna, and bringing together partners from Bulgaria, Spain and Germany, Vultures Back to LIFE aims to reintroduce the cinereous or Eurasian black vulture to Bulgaria. The team will transfer and release around 60 birds, some from captive-breeding, but mostly coming from wildlife rehabilitation centers in Extremadura (Spain) into the wild in Bulgaria as well as creating supplementary feeding stations and improving populations of wild herbivores, improving the nesting conditions and creating artificial nest sites and tackling some of the major threats to vultures in the country such as insulating electricity pylons and illegal use of poison in the nature.

Follow us on Facebook and Twitter to find out what happened to these Griffon Vultures.