The Vultures Back to LIFE team counted a total of 20 Cinereous Vultures through visual observations and transmitter data in the Vrachanski Balkan Nature Park in Bulgaria this July. This is a record-breaking number of this rare species for the entire Balkans, outside the breeding colony in the Eastern Rhodopes, Greece.
Record of Cinereous Vultures in Vrachanski Balkan
In the past few days, the situation in the Vrachanski Balkan National Park has been extremely dynamic. The project team released two more Cinereous Vultures from the adaptation aviary in the area in mid-July, bringing a total of 9 birds released in 2021. The birds, released last year, which survived and remained in the area are 7. Together with all these vultures, the supplementary feeding site is also used by two "foreign" vultures, who arrived at the area on their own – Ultramarin, tagged with a transmitter in Nature Park "Sinite kamani" earlier this year and another unmarked bird. In addition to them, transmitter data and observations recorded two of the Cinereous Vultures released in the Eastern Balkan Mountains several hundred kilometres away. This accounts for a total of 20 Cinereous Vultures in the area of Vrachanski Balkan!
This is an absolute record-breaking number for birds of the species in the Balkans, observed outside the breeding colony in Dadia-Lefkimi-Soufli Forest National Park in the Eastern Rhodopes, Greece, which is the only one that survived for the species in the Balkan Peninsula since the rest were driven to extinction. The number of incubating pairs in Dadia since 2015 has been 31-34 pairs and the total number of birds is estimated at 110-140 individuals according to the 2020 database of the Management Body of Dadia-Lefkimi-Soufli Forest.
The comeback of Cinereous Vultures from extinction
It is important to note that before the start of the Vultures Back to LIFE project and the first release of Cinereous Vultures in the area in 2020, the species was considered extinct from the territory of Vrachanski Balkan for the past 70 years. The very first breeding pair was established just a year following the first release, which signifies the first successful steps towards the complete restoration of the species in the area!
Vultures Back to LIFE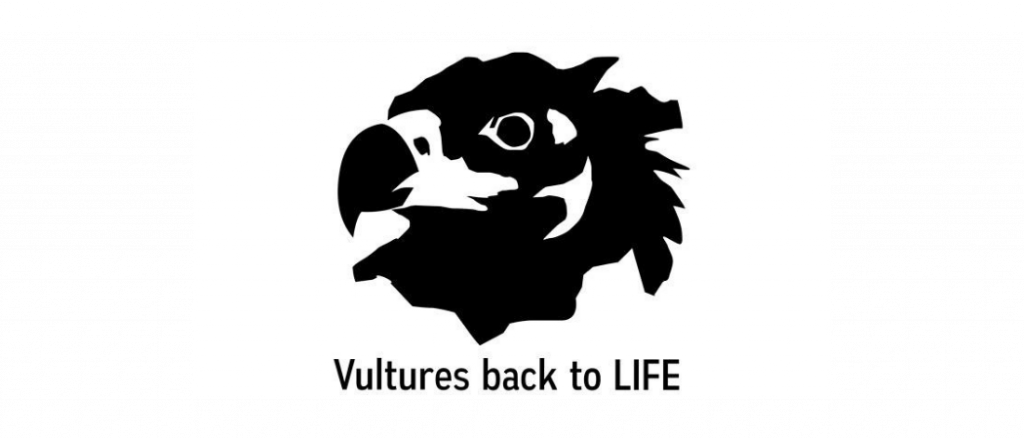 Led by the wildlife conservation charity Green Balkans in collaboration with the Fund for Wild Flora and Fauna, Vulture Conservation Foundation, Junta de Extremadura and Euronatur, the Vultures Back to LIFE project aims to reintroduce the Cinereous or Eurasian Black Vulture to Bulgaria. The team will transfer and release around 60 birds, some from captive-breeding, but mostly coming from Spanish wildlife rehabilitation centres into the wild in Bulgaria as well as creating supplementary feeding stations and improving populations of wild herbivores, improving the nesting conditions and creating artificial nest sites and tackling some of the major threats to vultures in the country such as insulating electricity pylons and illegal use of poison in nature.