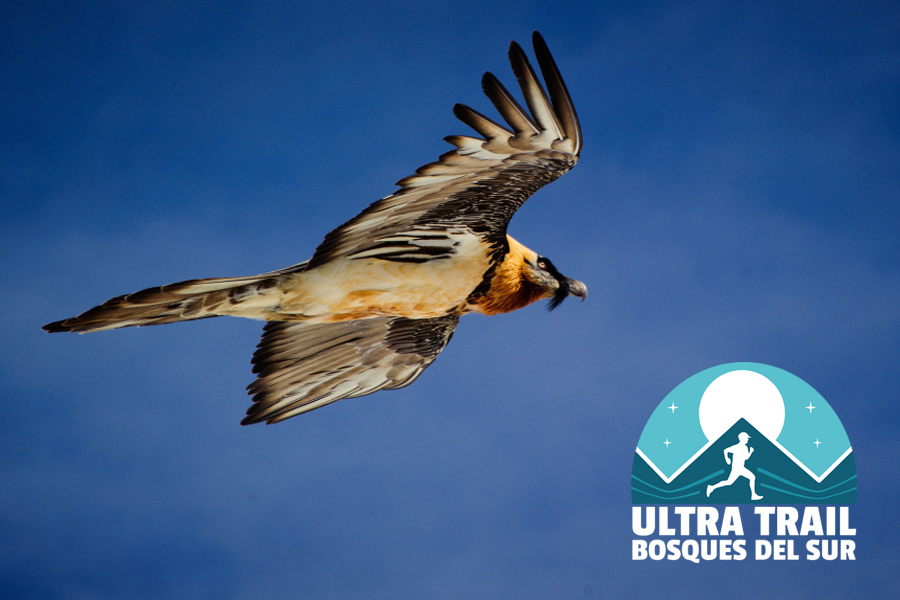 The local Running Club 'Alma Gaia Mountain Club' organised a race in Cazorla to raise funds and support our reintroduction efforts of the Bearded Vulture in Andalusia!  
About the race and the club
The Ultra Trail Bosques del Sur is a mountain race of 99 km and 4,652 m+, which starts and finishes in the town of Cazorla (Jaén) and takes place in the Natural Park of Cazorla, Segura and Las Villas.
This event takes place in an environment of high ecological value, therefore participants are extra cautious not to disturb the surrounding wildlife. This year, the Running Club took an extra step for the local nature, fundraising for a rare yet magnificent species of the mountains — the Bearded Vulture!
About the donation
The Ultra Trail Bosques del Sur has raised €600 and donated it to us at the Vulture Conservation Foundation (VCF) to support the reintroduction work carried out by us in collaboration with the Junta de Andalucía. To be precise, helped finance the construction of two hacking sites for the release of two young Bearded Vultures in the Natural Park of Cazorla, Segura and las Vilas.
To reintroduce or restock Bearded Vulture populations to the wild, the VCF and partners release captive-bred Bearded Vultures using the hacking method. This method involves releasing nestlings that hatched in captivity at an artificial nest in suitable habitat to acclimatise to the natural environment before they take their first flights. With this technique, the nestlings are able to associate the place where they are released with the area of hatching so that when they reach breeding age, which is around 8-10 years old, they select these places to breed.
The VCF team wants to thank the Running Club for their fundraising efforts and their important support for conservation!