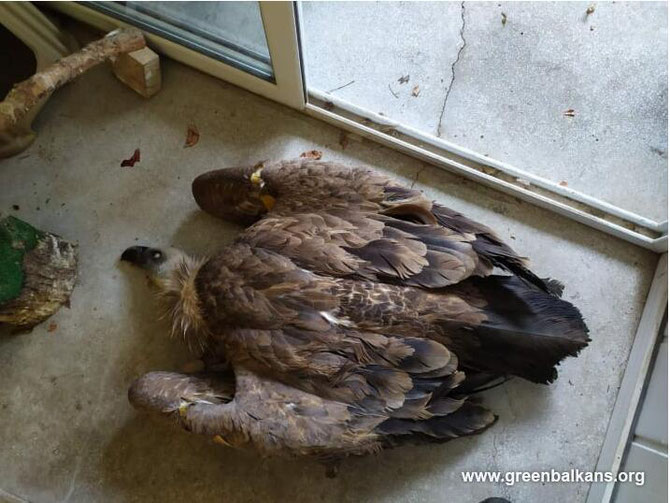 For the second time ever in Bulgaria, the Green Balkans proved that a Griffon Vulture died due to lead poisoning, which poses a threat to vultures, and needs to be monitored and tackled head-on to secure the comeback of the species in Bulgaria and beyond.
From Spain to Bulgaria: Reintroducing the Griffon Vulture
The Griffon Vulture that recently lost his life from lead poisoning was part of the long-term reintroduction project of the species led by the Green Balkans and Fund for Wild Flora and Fauna. Over the years, over 350 Griffon Vultures donated by Spain, France and more than 19 zoos were released in the Kresna Gorge and Stara Planina mountain range for reintroduction purposes.
Within the Vultures Back to LIFE project's scope, this specific individual reached Bulgaria alongside 21 other Spanish Griffon Vultures in 2017, thanks to the joint efforts of the Junta de Extremadura AMUS and us at the Vulture Conservation Foundation (VCF). Together with the other birds, this Griffon Vulture spent a quarantine period at the Green Balkans' Wildlife Rescue Center before entering the acclimatization aviary located in Sinite Kamani National Park to get used to the Balkan Mountains' conditions. Months later, he was released, and his life in the Bulgarian wild began.
Lead strikes again: Griffon Vulture loses its life 
Three years later, the project team discovered the vulture in a critical state near a power line in Kotel. The injured vulture was rescued and transported to the Green Balkans' Wildlife Rescue Center for treatment, but he lost the battle with his life within days. Subsequently, the team performed a necropsy and collected samples for toxicological analysis, and the results were unambiguous — the cause of death was lead poisoning. This is the second time in Bulgaria where experts proved that a Griffon Vulture died from lead poisoning. It is vital to perform a post-mortem when possible to identify the key causes of vulture mortality to assess threats and tackle them.
Lead poisoning: severity of threat and tackling the project
According to research, lead exposure, primarily through ingestion of lead ammunition, poses a severe threat to vultures. Ammunition used by game hunters can severely poison vultures and is a threat that is often overlooked. Often, hunters who kill animals leave their carcasses behind, and vultures feeding on them ingest lead fragments from the bullets, causing health problems. These problems can vary, from inhibiting proper metabolic functions to having adverse effects on the nervous system. Acute poisoning, just like in this case, can result in weakness, inhibited movement, paralysis, hindered respiration, behavioural abnormalities, weight loss, immune system disruptions and bone mineralization. In severe cases, it might also lead to death, just like in this case.
We here at the VCF are committed to tackling the threat of lead poisoning as it poses a limiting parameter in the conservation of vultures in Europe. We are working together with many partners towards a gradual and consensual elimination of lead ammunition from vulture habitats. We have also contributed to calls for evidence from the European Chemical Agency (ECHA) of the European Union. More information on what is currently being done as well as VCF's future goals regarding minimizing this threat can be found in this blog post.
Vultures Back to LIFE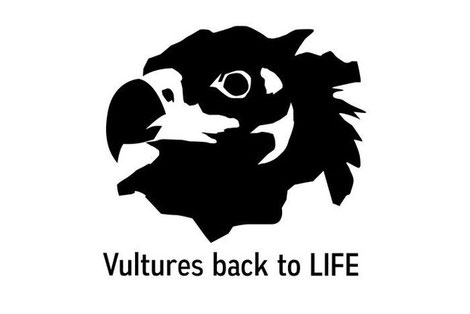 Led by the wildlife conservation charity Green Balkans in collaboration with the Fund for Wild Flora and Fauna, Vulture Conservation Foundation, Junta de Extremadura and Euronatur, theVultures Back to LIFE project aims to reintroduce the Cinereous or Eurasian Black Vulture to Bulgaria. The team will transfer and release around 60 birds, some from captive-breeding, but mostly coming from Spanish wildlife rehabilitation centres into the wild in Bulgaria as well as creating supplementary feeding stations and improving populations of wild herbivores, improving the nesting conditions and creating artificial nest sites and tackling some of the major threats to vultures in the country such as insulating electricity pylons and illegal use of poison in nature.