Exciting news for the Griffon Vulture at Sinite Kamani National Park – observers recorded a new pair formation and the Vultures Back to LIFE project team released two vultures in the acclimatization aviary. Both outcomes play an important role in the reintroduction efforts of the Griffon Vulture to Bulgaria.
New Griffon Vulture pair formed in the wild
According to a recent survey by the park's staff, the Griffon Vultures with wing tags XA and Z6 formed a new pair at Sinite Kamani National Park. One of the vultures hatched at Zlín Zoo in the Czech Republic, and the other one is a Spanish individual donated by the Junta de Extremadura. Both vultures arrived in Bulgaria and were released to the wild as part of the efforts to return the Griffon Vulture to regions it went extinct. We hope the pair will successfully produce a fledgling this breeding season!
For the first time last year, another pair raised a Griffon Vulture chick at Sinite Kamani National Park. This result became a reality 11 years after the beginning of the reintroduction of the species on this territory ("Reintroduction of the population of large European vultures in Bulgaria" LIFE08 NAT/BG/000278).
Donation of captive-bred Griffon Vultures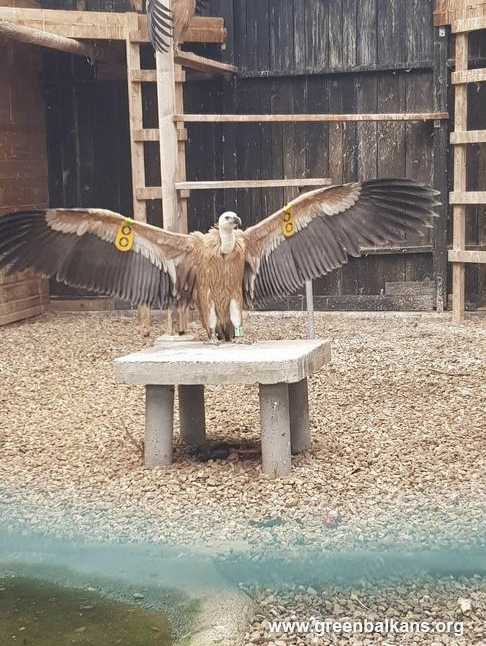 Two Griffon Vultures from a captive breeding background will join Bulgaria's wildlife. Two zoos from the Netherlands, DierenPark Amersfoort and Dierenrijk, generously donated the two birds to the Vultures Back to LIFE project. The vultures arrived in Bulgaria on 27 November 2021 and subsequently spent a quarantine period at the Green Balkans' Wildlife Rehabilitation and Breeding Centre. Now, the project team placed the vultures in their temporary home in the aviary at Sinite Kamani National Park. There, they will spend some time getting used to the surrounding environment before their release into the wild. To closely track their movements and behaviour, DierenPark Amersfoort donated two GPS transmitters that will be placed on the Griffon Vultures. Such a donation is extremely important to acquire knowledge concerning Griffon Vultures' behaviour, and can even help prevent the poisoning of an entire colony.
The Vultures Back to LIFE project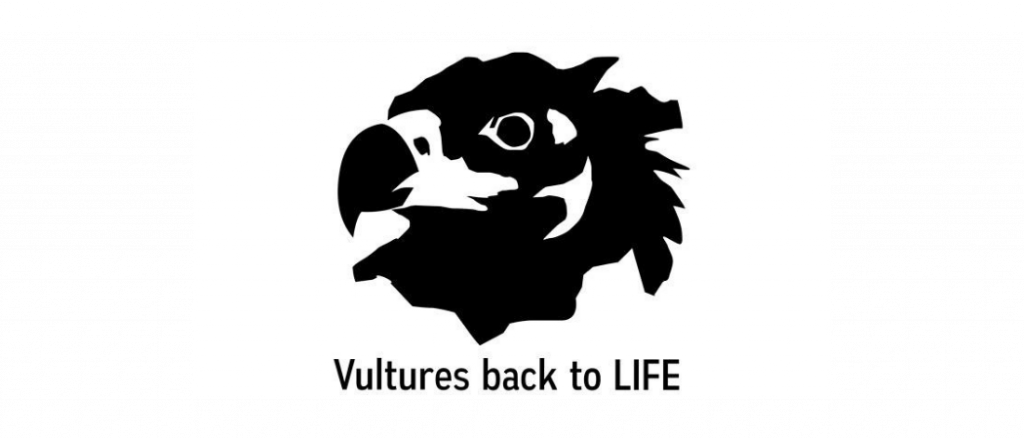 Led by Green Balkans in collaboration with the Fund for Wild Flora and Fauna, Vulture Conservation Foundation, Junta de Extremadura and Euronatur, the Vultures Back to LIFE project aims to reintroduce the Cinereous or Eurasian Black Vulture to Bulgaria. The team will transfer and release into the wild around 60 birds, some coming from captive-breeding backgrounds but mostly from Spanish wildlife rehabilitation centres. The project will also create supplementary feeding stations, increase populations of wild herbivores, improve nesting conditions and tackle some of the major threats to support the return of the species.