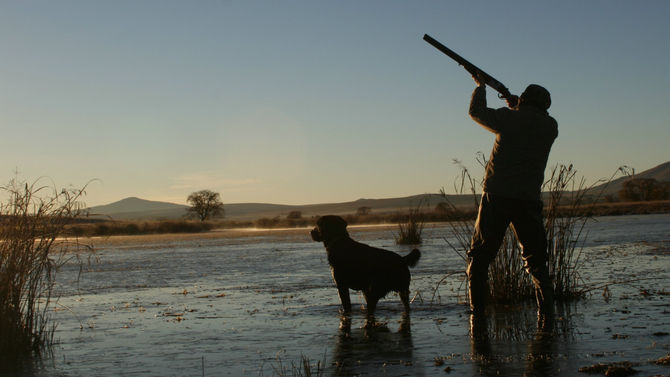 For all the talk about putting the planet and environment at the forefront of the economic and social recovery from the COVID-19 Pandemic, what matters are real decision and actions – and so the Vulture Conservation Foundation (VCF) is appalled that an important decision that took place in favour of nature last month is now already under threat!
After years of deliberations, in September 2020, the EU REACH Committee voted to ban lead shot in all wetlands across the EU, therefore helping save the lives of millions of waterbirds in the EU that die from lead poisoning every year. This positive decision gave hope to the VCF for the outcome of a similar process to ban lead bullets for game hunting, which severely affects vultures and other scavengers across European mountains.
EU ENVI Committee suspected to object ban of lead in wetlands
This decision – good for birds, good for humans, and good for the planet, needs to be endorsed by the European Parliament, first at the Environmental Committee, and then by a plenary vote. However, recent developments indicate that the European Parliament Environmental Committee might vote against the decision of the REACH committee and send it back to the Committee to be amended, following the added pressure by the hunting and ammunition lobbies.
It is crucial to avoid further delays regarding this issue. Lead shot and ammunition used in hunting activities pollute the environment and can poison the food chains of both animals and humans. It is essential to implement regulations that protect both nature and public health as soon as possible!
The exchange of views and vote in the EP Environmental committee will take place this week, on the 29 October 2020.
We appeal here to MEPs, their staff and advisors, to take the right decision.
How to help lobby your MEPs
Also, if you know any MEP, or if you are in contact with them, just grab the phone, or drop an email to them, to ask for the sensible decision – to confirm the REACH Committee decision and to ban lead shot from EU wetlands once and for all! Please also target MEPs on Twitter and Facebook. Even if you only do a few, it will make a difference.
Tell them that lead is toxic. It kills 1 million waterbirds every year after they ingest lead shot and die from lead poisoning. It pollutes the environment as every year, 20,000 tonnes of lead shot and ammunition are released in nature through hunting activities across the EU. It impacts the health of game-eating communities as it affects all major human body systems if ingested, leading to chronic or even lethal consequences. It is time to ban lead shot in wetlands to safeguard nature, wildlife and people!
Click here to see the details of all the ENVI Committee members.
In addition to your MEPs, here are some accounts you can tag on social media to spread the message.
Tag European Parliament on social media
Tag the ENVI Committee Press on Twitter
UPDATE: 29/10/2020
Today, on Thursday 29 October, the ENVI Committee voted to ban lead shot in wetlands across the EU! Now, the European Parliament needs to vote to ban lead in their upcoming plenary session in November.