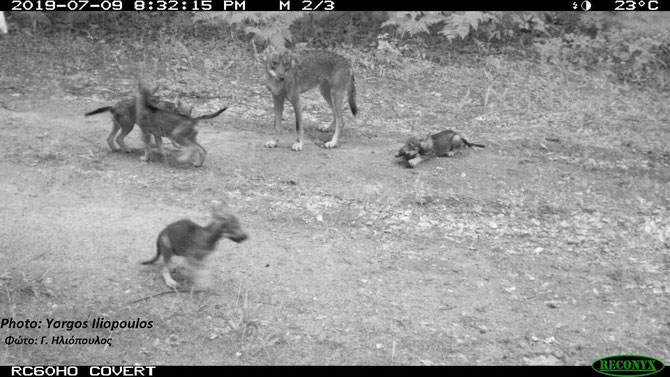 Within the scope of Balkan Anti-Poisoning Project Small Grants Programme, we here at the VCF are supporting a very important project being implemented in Greece by our colleagues from WWF Greece, in cooperation with the Management body of the Dadia-Lefkimi-Soufli Forest National Park. This project is set on reducing drivers of illegal poison use in a critical vulture area, related to the depredation of hunting dogs by wolves, in the Dadia NP and adjacent SPAs through the implementation of a preliminary risk assessment delivering a mitigation proposal to address this issue.
Wolf poisoning and vultures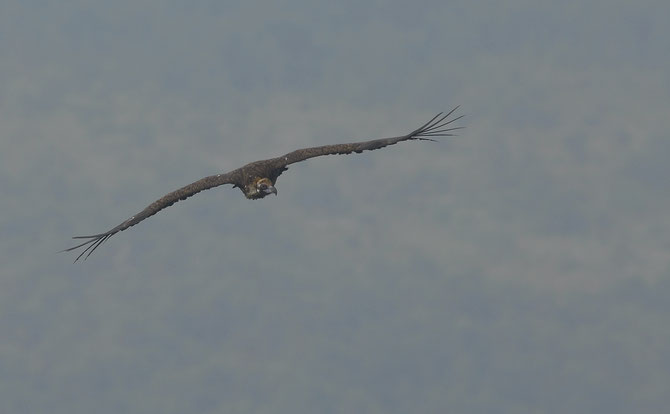 The Dadia-Lefkimi-Soufli Forest National Park holds the only breeding population of Cinereous Vultures in the Balkans, due to long term conservation efforts since the early '90s. Recently an ongoing new conflict appeared between wolves and hunting activities in this and adjacent areas. Wolves have been killing or seriously injuring hunting dogs, and this has initiated an increasingly negative attitude from local hunters towards wolves. This may constitute another strong motivation for illegal use of poison baits for wolf control. Subsequently, a high risk for primary and secondary poisoning of Cinereous, Egyptian and Griffon Vultures exists especially in areas where frequent wolf conflicts have been well established.
Mitigating wildlife-human conflict in Greece
This project aims to initiate monitoring, evaluation and mitigation planning related to a controversial wildlife-human conflict (depredation of hunting dogs) in order to reduce strong drivers for illegal poison use in this critical vulture habitat for the Balkan region. As there are very few data on the relevant conflict, it is of paramount importance to achieve baseline knowledge during the project related to the nature of the conflict, in terms of frequency of occurrence and spatial extent in Dadia National park and adjacent areas. Collection of critical demographic data of local wolf population, including spatial localisation of wolf pack core areas and estimation of wolf pack sizes, was in the focus of our Greek colleagues during the initial phase of the project. This action involved field identification of wolf pack territories in an area of 1500km2, the location of their core areas and their pack size. Location of wolf pack core areas can be an important determinant of hunting dog depredation distribution. The action was carried out by wolf biologist Dr Yorgos Iliopoulos using synergistically four field methods: habitat modelling, estimation of wolf marking rates around potential wolf rendezvous sites (676 km of transects), howling session surveys and mainly camera trapping (approx. 3000 trap nights).
Preliminary evaluation of the data set, revealed the presence of a widespread wolf population in the whole study area consisting of at least 5 wolf packs, with verified wolf pup presence. Wolf density does not seem uniform and is lower in the northern part of the project area. Wolf pack core areas were spatially defined, which will facilitate the upcoming analysis on the hunting dog-wolf conflict in the area, while the total population size and final wolf population dynamics will be estimated during next year after analysis of the relevant data.
We thank our Greek partners, WWF Greece and the Management Body of the Dadia-Lefkimi-Soufli Forest National Park, for the dedicated work so far and look forward to the upcoming implementation of their activities for monitoring of wolf-hunting dog depredation conflict in the Dadia NP and active engagement with local hunters and hunting clubs operating the area towards developing mitigation strategies for reducing this important driver for poison use in the area. 
The Balkan Anti-Poisoning Project Small Grants Programme
The Balkan Anti-Poisoning Project Small Grants Programme is the first time we at the Vulture Conservation Foundation have run a grant programme, and with this we aim to reinforce national capacities within relevant governmental authorities and conservation NGOs from six countries (Albania, Bosnia and Herzegovina, Croatia, Greece, North Macedonia and Serbia) of the Balkan Peninsula. This work will support those organisations to improve the skills and capabilities in the detection and mitigation of poisoning incidents through the implementation of previously developed National Roadmaps and Strategies. More specifically, through these small grants we endeavor to secure the implementation of priority anti-poisoning actions listed in the National Anti-Poisoning Road-maps/Strategies, strengthen the capacities of relevant national governmental institutions in combating the illegal use of poison baits, improve the enforcement of relevant legislation and attract other funding opportunities for implementation of large-scale anti-poisoning projects in the region. Through the support of the MAVA Foundation, we managed to dedicate a budget of €60.000 for these small grants.
Balkan Anti-Poisoning Project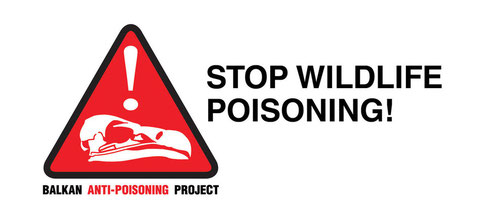 The Balkan Anti-Poisoning Project is a cross-border initiative bringing together wildlife conservation organisations, governmental agencies and other stakeholder such as; hunting associations, farmers and scientists, in six Balkan countries to tackle illegal wildlife poisoning.
Funded by the Mava Foundation we aim to secure real and continued engagement of the relevant national governmental authorities in the Balkan region against illegal wildlife poisoning and increase their capacity to counteract it and working together to take positive steps to protect vultures.
The Balkan Anti-Poisoning Project is a partnership between us here at the Vulture Conservation Foundation and the Albanian Ornithological Society-AOS, Protection and Preservation of Natural Environment in Albania-PPNEA, Ornithological Society "Naše ptice",Association BIOM, Hellenic Ornithological Society-HOS, Macedonian Ecological Society-MES.
The Balkan Anti-Poisoning Project  also contributes directly into the implementation of the Vulture Multi-Species Action Plan by carrying out anti-poisoning actions in Albania, Bosnia and Herzegovina, Croatia, Greece, North Macedonia and Serbia, and is building on our work for the last decade in the Balkans thorugh the Balkan Vulture Action Plan.