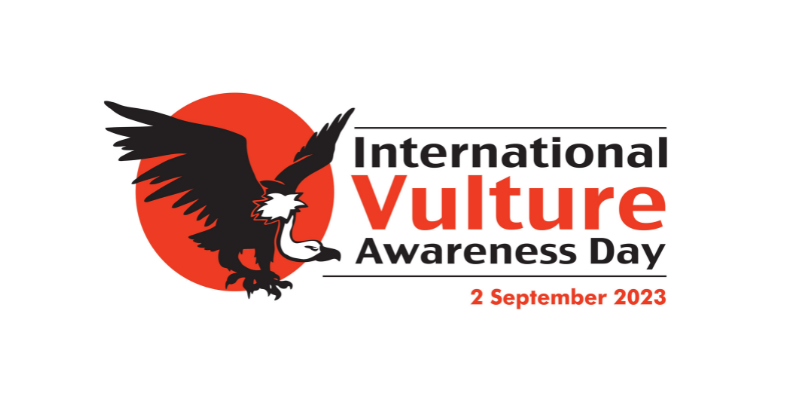 It's that time of the year again – in two weeks' time, we celebrate a special day for the often overlooked yet essential birds that maintain our ecosystems' delicate balance: International Vulture Awareness Day 2023 (IVAD), falling on Saturday, 2 September. It is a celebration that goes beyond mere admiration – it's a call to action, an opportunity to stand up for these crucial birds and raise awareness about their urgent conservation needs.
Why vultures matter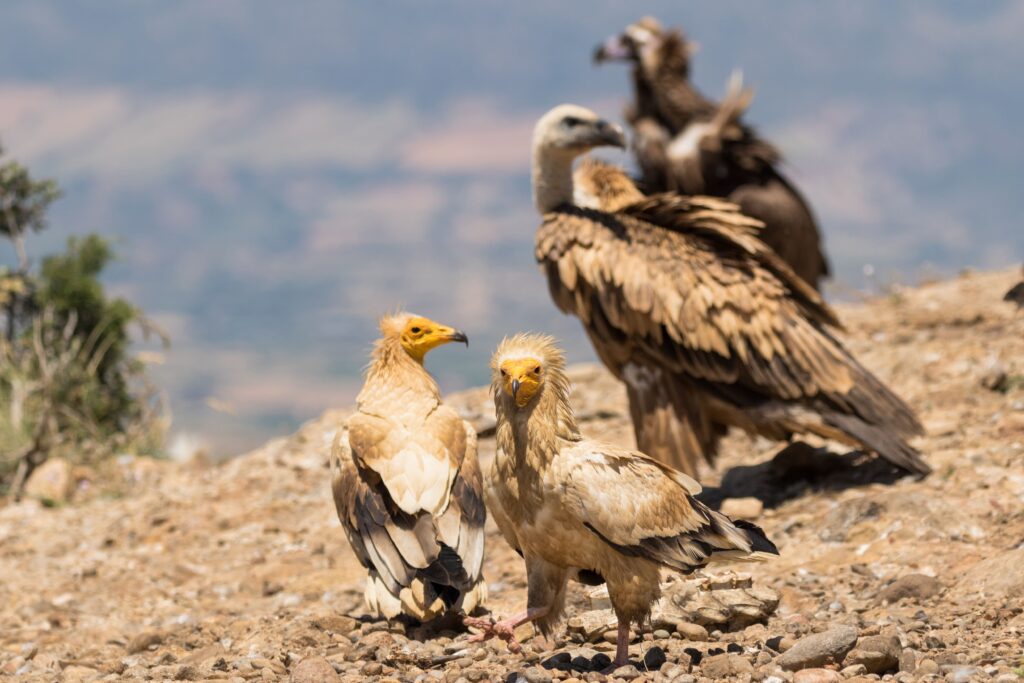 Vultures are more than just scavengers; they are nature's cleanup crew, silently performing a crucial service that keeps our ecosystems healthy. By efficiently disposing of animal carcasses, vultures likely help prevent the spread of disease and reduce the need for costly waste management processes that produce CO2 emissions. In short, vultures provide a remarkable range of free ecosystem services that benefit both nature and society at large.
Despite their vital contributions, the populations of some vulture species are dwindling at unprecedented rates, pushing them to the brink of extinction. These incredible birds are threatened by poisoning, electrocution, collision, and other human-induced factors. We cannot afford to let these important birds disappear from our skies.
Join us on International Vulture Awareness Day 2023
IVAD is a collective effort to shine a spotlight on vulture conservation and raise awareness about the critical work being done by conservationists worldwide. On this day, numerous organisations will come together, each contributing its unique activities that champion vulture protection and appreciation.
The Vulture Conservation Foundation (VCF) is supporting several of our partners with their IVAD activities and promotions, and we will host our own activities online. We will have a fun vulture quiz run in September to discover which vulture species you are and a giveaway on Instagram on the day. Make sure to follow us @VultureConservationFoundation to participate!
Get involved: Ways to support vultures and IVAD
Your contribution can significantly impact promoting International Vulture Awareness Day 2023. Here's how you can get involved and be a part of this important initiative:
Organise a public event: There are a variety of events that allow the public to engage with vultures and their conservation efforts. These include activities for nature enthusiasts like birdwatching and educational events for children. Take inspiration from existing activities and available resources to participate in IVAD.
Participate in an event: Explore the IVAD Activities Page to find events near you and engage in activities that bring you closer to the world of vultures.
Organise family activities: Delve into the world of vultures with your loved ones through engaging resources available on IVAD's Downloads Page. From games to interactive challenges, there's something for everyone.
Raise awareness: Join the conversation and help reshape perceptions about vultures. Start by discussing their importance with friends and family, and share your thoughts on social media. Remember to use #IVAD and tag us.
Support vulture conservation: Stand with dedicated individuals and organisations committed to protecting vultures. Please spread the word about their invaluable work, stay informed about their efforts, and consider contributing to their cause through donations.
At the Vulture Conservation Foundation, we are deeply committed to vulture conservation. By supporting us, you are contributing to our mission of restoring vulture populations to their rightful place in Europe's skies. Your involvement, whether through sharing our news, following our updates, or donating, plays a pivotal role in safeguarding these remarkable birds.
As International Vulture Awareness Day 2023 draws near, let's come together to celebrate, learn, and take action. Join us in preserving these unsung heroes of nature!