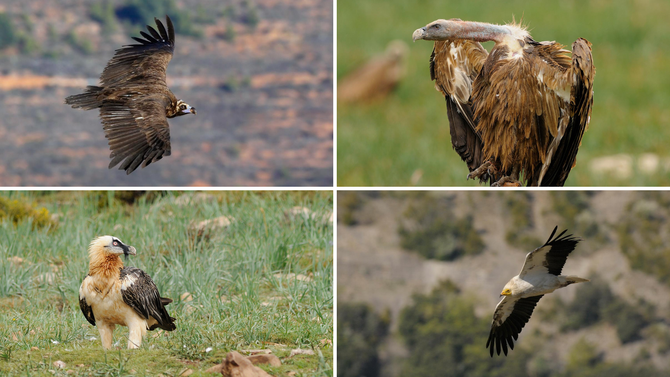 The International Vulture Awareness Day (IVAD) is just around the corner! This coming Saturday, on 5 September, it is time to celebrate vultures across the world collectively. There are several ways you can get involved, and the VCF has several exciting plans in store this year!
International Vulture Awareness Day
On the first Saturday in September each year, the International Vulture Awareness Day takes place to raise awareness about the importance of vultures and to promote the vital work carried out by conservationists around the world to conserve and protect these magnificent birds! This year, IVAD falls on Saturday, 5 September, and it will be a celebration of the world's 23 species of vultures. Join the many organizations and people who work tirelessly to conserve vultures in celebrating these birds by joining an activity or by helping raise awareness online.
Celebrate vultures with us at the Vulture Conservation Foundation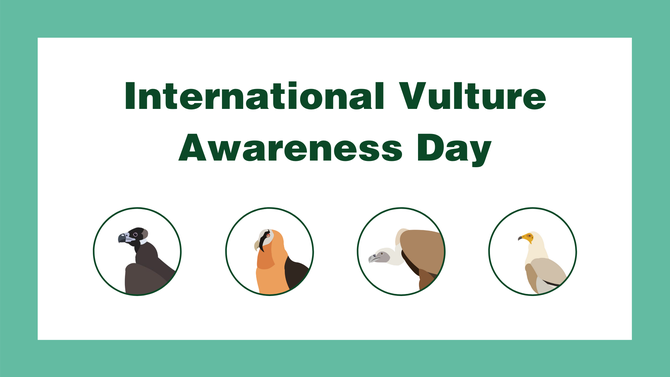 This year, we will be celebrating the International Vulture Awareness Day in multiple ways, providing activities suitable for both adults and children to enjoy!
Virtual Trivial Quiz
Date: Saturday, 5 September 2020
Time: 12 pm ET | 5 pm BST | 6 pm CEST | 7 pm EEST| 9:30 pm IST
Location: Zoom & AhaSlides
We invite all vulture fans to join us on Saturday, 5 September, the day of IVAD, to celebrate vultures! Test your vulture knowledge and at the same time, learn more about these fascinating birds by participating in the Virtual Vulture Trivia Quiz, which will be live! We will be using the online platform AhaSlides to carry out the quiz, and zoom for a live video chat and screen sharing platform where we will guide you through the quiz. The quiz itself will last 40 – 50 minutes, and it will be followed by a short Q & A session with our director, José Tavares. Fill in your details on our online form to reserve your place, and we will be sharing more information with you a few days before the quiz.
You can register for the quiz here.
Vulture Scavenger Hunt for children and families
The VCF produced the Vulture Scavenger Hunt to help raise awareness among children about vultures, how they forage, and the vital role they play in nature. Essentially, each child will be given a Vulture Scavenger Hunt sheet that provides visual clues children need to find and tick off to help vultures find food. These clues represent the animals that vultures look for and often follow in the wild to help them detect food. The activity provides visual cards with fun facts that can be printed off and placed around the chosen location for children to find. In this way, the scavenger hunt can be easily adapted and carried out in several settings, from a zoo that hosts these animals to the comforts of your own home.
Overall, the activity package includes detailed instructions, frequently asked vulture questions and answers, the Vulture Scavenger Hunt sheet, visual cards as well as a sticker/pin badge design that can be given to children once they finish the activity. We hope you enjoy this activity!
Download the Vulture Scavenger Hunt
Vulture Scavenger Hunt.pdf
Adobe Acrobat Document 8.0 MB
Infographics
Each day in the run-up to IVAD, we will be sharing Infographics about each European vulture on our communications channels, highlighting behaviour, distribution and features of each species. We would greatly appreciate if you share these among your networks to help us spread the word about the importance of vultures and help us change the negative perceptions that these birds often get!
General awareness
Make sure you follow us on Facebook and Twitter, as this coming week we will be sharing fascinating vulture facts, and we will be discussing many of our own vulture conservation work and projects across Europe.
Find an activity
Many other organizations and zoos will be organizing activities for IVAD. You can visit the International Vulture Awareness Day website to find more activities.
Get involved
If you cannot participate in an activity, make sure you check any social media using #VultureAwarenessDay to find all vulture related information. Join the conversation and help us raise awareness about vultures!