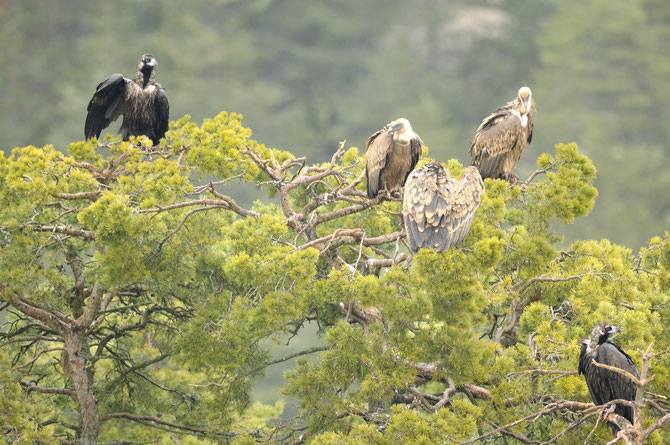 During the first four days in October, we will be bringing together scientists, conservationists and the public in the Algarve, Portugal, for an international congress looking at the latest research and conservation of vultures in Europe and beyond, in our first European Vulture Conference. The fourth day of the conference will be dedicated to field trips, exploring the stunning surroundings, observing vultures and other Portuguese wildlife.
One of the vulture conservation experts joining us is François Sarrazin, who will deliver a keynote presentation discussing his work on the restoration and viability of populations of reintroduced scavenger species.
So, join us at the European Vulture Conference to hear first hand about the latest insights on the restoration and conservation of scavenger populations!
The deadline to register is tomorrow, 13 September at midday CEST.
Review our Scientific Programme and discover the other fascinating topics and speakers.
Contribution to the conference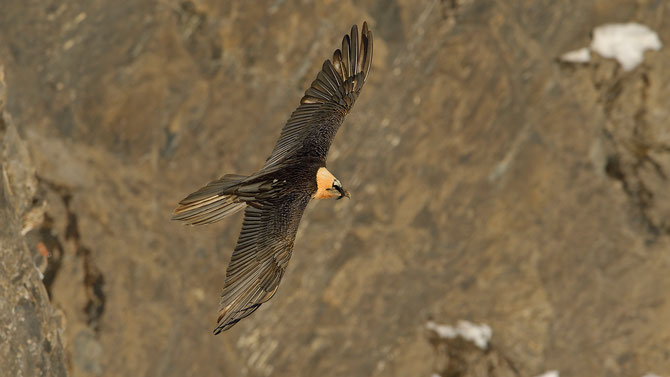 The restoration and conservation of avian scavengers has long been at the forefront of concern and action for biodiversity worldwide and particularly in Europe. Indeed, vulture reintroductions were initiated in Europe and played a significant role in reversing the conservation status of Griffon, Bearded and Cinereous vultures. These first programmes were set up before international translocation guidelines became available but their relevant implementation designs and their accurate long-term monitoring significantly influenced the development of these standards. Documenting reintroduction feasibility and release strategies as well as monitoring the fates of founders and subsequent generations within and between programs allowed to discriminate generic processes from these local initiatives. Such information contributed to enhancing reintroduction practices worldwide as well as the knowledge of vulture's biology and ecology, including behaviour, demography and genetics.
Similarly, restoring viable vulture populations in human-dominated landscapes challenged social innovation to reverse negative perceptions and restore the recycling function on wildlife and livestock. Up to now, these approaches have been resilient to European sanitary crises due to the dedication of vulture conservationists. These outstanding achievements justify profound acknowledgement and gratitude to the pioneers and the growing community of actors involved in these projects. Nevertheless, ongoing and future challenges remain. Measuring the success of these programs thus requires clear definitions and criteria that must rely on at least partly shared objectives and indicators. This implies explicit ethic debates about the ultimate motivations behind these actions, from species recovery or ecological restoration to rewilding. In a fast-changing world, vulture conservation has moved from mostly aesthetic and patrimonial values to ecosystem services but these anthropocentric arguments can be enriched with non-anthropocentric views embracing the evolutionary future of non-humans. Long term vulture conservation and restoration in Europe thus remain key to major transitions shaping human and non-human's trajectories in, and perhaps beyond, the Anthropocene.
Profile
François Sarrazin is a Professor of Ecology at Sorbonne Université Paris France., He runs researches on reintroduced populations, conservation, and conservation ethics in the Centre for Ecology and Conservation Sciences (CESCO, a joint lab of Museum national d'histoire naturelle, CNRS and Sorbonne Université). Since the 9O's, he has been working on the dynamics and viability of translocated populations of vultures, particularly griffon, and other vertebrates in France and Europe. As a member of the IUCN RSG (now CTSG) he was involved in the working group that drafted the IUCN Reintroduction Guidelines (2013). François has co-authored over 80 papers, many focused on vulture conservation and reintroduction, and co-authored one textbook on conservation biology. He has been co-Director of a Master degree in Ecology, Biodiversity and Evolution for 13 years. Since 2014 he is the president of the Scientific council of the French Foundation for Research on Biodiversity.
The European Vulture Conference
1-4 October
Algarve, Portugal

Participate at Europe's largest gathering of scientists, conservationists and researchers who are working to protect and conserve Europe's vultures.
There are two ticket types available:
€75 full price
€37.5 for student tickets. (You must be a registered student at a university to be eligible)
The ticket includes:
Bus transfer from and to the Lisbon or Faro Airport to the venue (upon request)
Access to all presentations and side activities
Field trip on the fourth day
Snacks and drinks during breaks
Buffet lunch for the four days
You can register until the 13th of September.
Stay up to date with the latest news and announcements of the conference by following our Facebook Event Page and #Vultures2019 on Twitter, Facebook and LinkedIn.