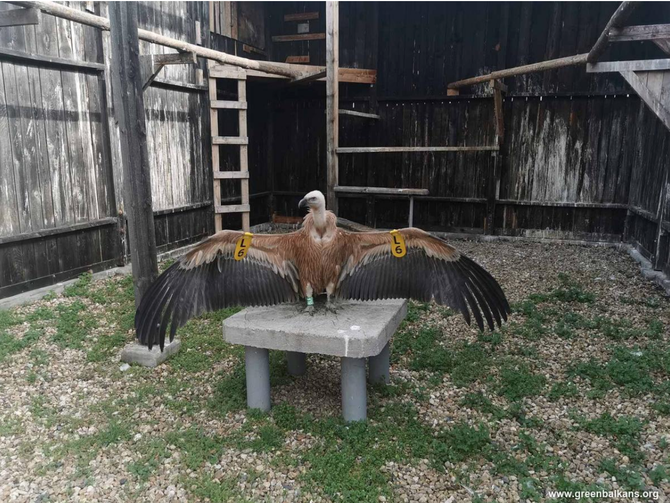 Yet another Griffon Vulture bred in captivity will get the chance to live life in the wild and contribute to the conservation of its own species! Thanks to the generous donation of a young Griffon Vulture by the Dutch zoo Dierenrijk, the Vultures Back to LIFE team will release this individual to the wild as part of the ongoing reintroduction efforts in Bulgaria!
Griffon Vulture Stanislav
The young Griffon Vulture named Stanislav hatched in 2020 at Dierenrijk Zoo, located in Mierlo, Netherlands. During the first months of its life, the young vulture lived with his parents in the zoo. When it became clear that there was the possibility for Stanislav to be transferred and released in Bulgaria, Dierenrijk Zoo, together with the Green Balkans, Stichting Wildlife Foundation and us here at the Vulture Conservation Foundation, started undertaking the necessary procedures to arrange the transport. The Dutch zoo Dierenrijk has been supporting the activities for the restoration of large vultures in Bulgaria for years now. Stanislav is the third bird hatched and raised by the zoo's team and received as a donation for the reintroduction of vultures in the country. Furthermore, this donation is part of the Griffon Vulture European studbook programme (ESB), coordinated by Jerez Zoo in Spain on behalf of EAZA. The VCF is in close contact with the Griffon Vulture ESB, organizing the integration of captive-bred Griffon Vultures into reintroduction projects.
Stanislav moves to Bulgaria
After a long road trip of thousands of kilometres, Stanislav arrived at the Green Balkans in Bulgaria at the beginning of February. The bird will spend a period of quarantine in the Green Balkans' Wildlife Rehabilitation and Breeding Center, after which it will be placed in the acclimatisation aviary in the Sinite Kamani Nature Park to adapt to its new surroundings before its eventual release into the wild. Let's hope Stanislav successfully adapts to the wild and has a long and healthy life ahead.
Stay tuned with Europe's vulture by subscribing to our newsletter!
Vultures Back to LIFE Text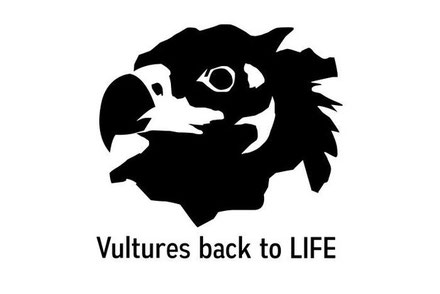 Led by the wildlife conservation charity Green Balkans, with activities also implemented by the Fund for Wild Flora and Fauna, and bringing together partners from Bulgaria, Spain and Germany, Vultures Back to LIFE aims to reintroduce the cinereous or Eurasian black vulture to Bulgaria. The team will transfer and release around 60 birds, some from captive-breeding, but mostly coming from wildlife rehabilitation centers in Extremadura (Spain) into the wild in Bulgaria as well as creating supplementary feeding stations and improving populations of wild herbivores, improving the nesting conditions and creating artificial nest sites and tackling some of the major threats to vultures in the country such as insulating electricity pylons and illegal use of poison in the nature.