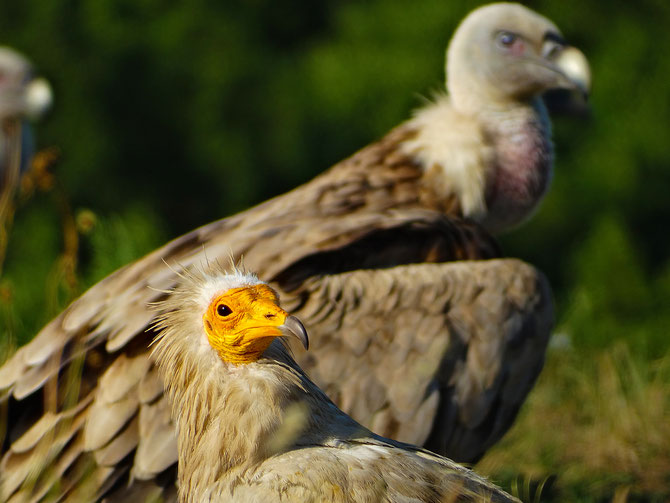 The report from the first national census campaign of Morocco's daytime rupicolous raptors carried out in 2019, under a collaboration of 17 national and international institutions, has been published. It provides the first clear picture of the geographical distribution and status of the birds of prey populations found in Morocco.
Understanding the raptor population in Morocco
This initiative helps strengthen the knowledge of the raptor populations in Morocco and the threats these species face in the country. It has been developed by Morocco, Département des Eaux et Forêts (DEF) and the IUCN Centre for Mediterranean Cooperation, with the technical support of the Junta de Andalucía and the collaboration of experts and institutions from both sides of the Mediterranean in an example of transboundary cooperation and collaborative work between the IUCN Secretariat, its member organizations and the Commissions. We here at the Vulture Conservation Foundation (VCF) co-funded and participated in one of the surveys, targeting the Bearded Vulture in the High Atlas.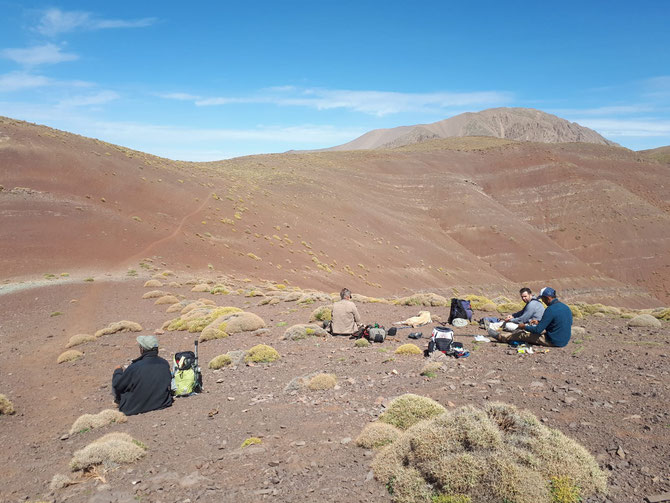 Throughout 2019, 12 field missions and several outings took place, with the participation of several Moroccan and foreign organizations and experts. In this first campaign, the counts were focused on the large diurnal rupicolous raptors in Morocco and the threats they face. More specifically, the target species were: Golden Eagle, Bonelli's Eagle, Long-legged Buzzard, Lanner Falcon, Peregrine Falcon/F. Barbary Falcon, Lesser Kestrel, Bearded Vulture, Griffon Vulture, Rüppell's Vulture, Egyptian Vulture and Osprey.
Hotspots of mortality revealed
The preliminary work done at the regional level revealed the existence of significant causes of mortality of birds of prey, particularly electrocution caused due to hazardous power lines.
This field study at the national level identified 766 breeding territories of rupicolous raptors, 712 corresponding with certainty to the target species and more than 620 confirmed as occupied territories in 2019. During the different missions, non-natural mortality factors were also studied, including around 400 km of power lines. During these inspections, the remains of at least 211 birds were found under the power lines, revealing new mortality points.
Morocco is a key territory for birds of prey because not only does it host a significant number of these species, but it is also part of the flyway and home range of many raptors. This territory is also a place of interaction between the populations of northern Africa and southern Europe. More than 40 species of raptors, both breeding and migratory, have been observed on Moroccan territory, several of which would merit conservation measures to be implemented in a planned manner, as is the case for the Bearded Vulture (Gypaetus barbatus) or the Egyptian vulture (Neophron percnopterus).
You can download and review the report (in French) here.
Source: IUCN