Join us on Saturday, 4 September to celebrate the International Vulture Awareness Day 2021! There are several ways you can get involved, and we at the Vulture Conservation Foundation (VCF) have exciting activities in store.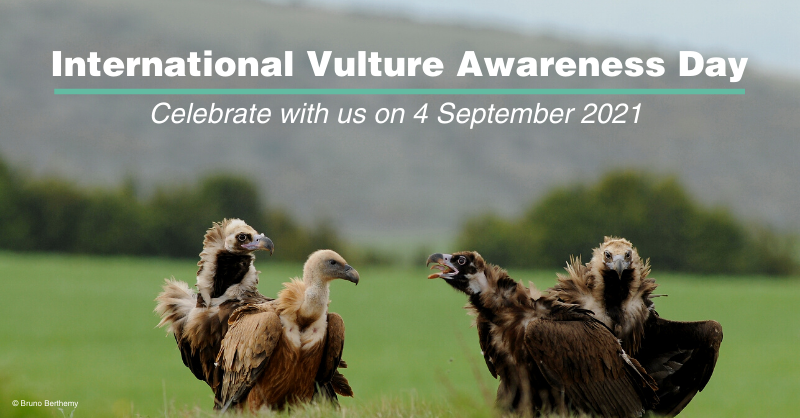 International Vulture Awareness Day
Vulture conservationists and fans alike know how truly amazing these birds are and how vital they are to functioning ecosystems. We are also acutely aware of the various and serious threats these birds face across Europe and the world, from poisoning to electrocution and poaching. Every year, the International Vulture Awareness Day (IVAD) encourages us to share our passion for these birds collectively and highlight the important work carried out by the world's vulture conservationists.
Celebrate with us
All you need to know about Europe's vultures – LIVE Presentation and Q&A session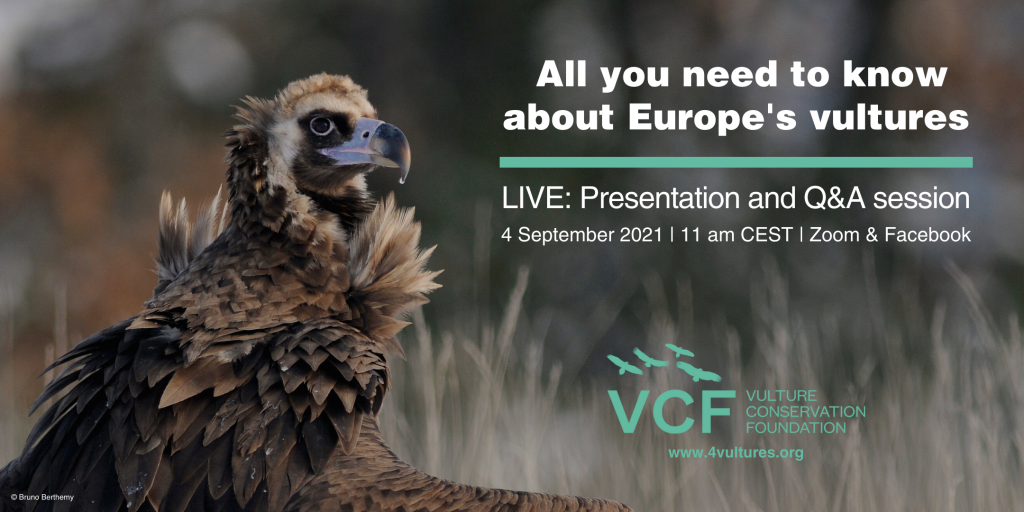 Date: 4 September 2021
Time: 11 am CEST
Celebrate IVAD by joining us LIVE for a presentation and Q&A session with José Tavares, the VCF's Director, and learn why we need vultures, how the species made a comeback in Europe and what we do to bring back vulture populations.
The Meeting is free and open to all.
To join the Meeting on Zoom, participants need to register through this link: https://bit.ly/3mlTntR.
To watch the Livestream of the event on Facebook, participants can do so on the VCF's Facebook page on the day.
Vulture Scavenger Hunt for children
The VCF produced the educational game 'Vulture Scavenger Hunt' for the whole family to enjoy! This activity, suitable for children aged 4-12 years old, aims to raise awareness about how vultures forage and the vital role they play in nature. Essentially, each child will be given a Vulture Scavenger Hunt sheet that provides visual clues children need to find and tick off to help vultures find food. These clues represent the animals that vultures look for and often follow in the wild to help them detect food. The activity provides visual cards with fun facts that can be printed off and placed around the chosen location for children to find. In this way, the scavenger hunt can be easily adapted and carried out in several settings, from a zoo that hosts these animals to the comforts of your own home.
Review and Download the Vulture Scavenger Hunt
Help raise awareness
One of the best ways to engage audiences on International Vulture Awareness Day is through social media, so let's spread the word and use #IVAD2021 on your postings to reach a wider audience.
We have produced Infographics about each European vulture highlighting the behaviour, distribution and features of each species. We would greatly appreciate it if you share these among your social media and networks to help us spread the word about the importance of vultures and help us change the negative perceptions that these birds often get!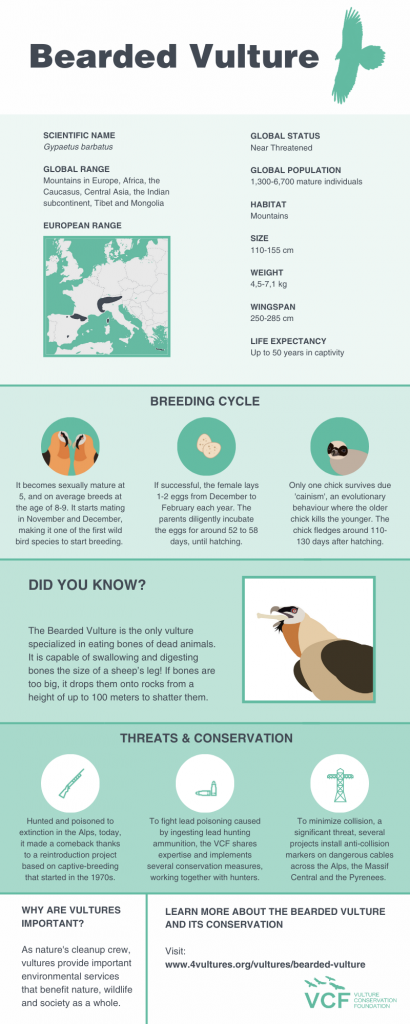 Don't forget to follow us on Facebook and Twitter, as the week leading up to IVAD we plan to publish fascinating vulture facts and discuss our vulture conservation work.
Let's make the 2021 International Vulture Awareness Day the best one yet!