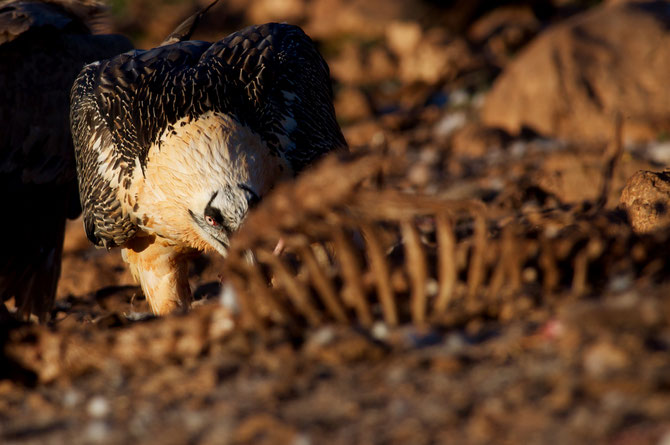 Vultures and condors provide important ecosystem services, and their position as apex scavengers offers a compelling narrative for their conservation, especially given that the public's perception of them is often summed up in a single word, 'disgusting'. As vulture conservationists and representatives of the IUCN's Vulture Specialist Group (VSG), we aim to change this negative public perception by highlighting the critical role these birds play in our natural environment but without making statements that lack scientific evidence.
Vultures' role in disease transmission is a complicated subject
The story often being told concerning their importance in reducing disease transmission is becoming increasingly distant from the science and evidence base at hand. A high level of scientific integrity on this issue is required, and we support the use of the following statements in regards to this issue:
Vultures likely help to limit disease transmission at carcasses.
More conclusive evidence is needed in support of vultures' ability to limit the spread of specific diseases.
We call for more attention and studies testing the role of vultures as both direct and indirect disease regulators.
The full statement of the IUCN's Vulture Specialist Group is available for download below.
Download the position statement
VSG – Role of vultures in disease transm
Adobe Acrobat Document 175.1 KB
IUCN's Vulture Specialist Group
The IUCN Species Survival Commission's Vulture Specialist Group is dedicated to Accipitrid and Cathartid vulture conservation, research and education. The VSG was founded in 2011 and is made up of biologists, conservationists and people from other areas of expertise that work with or have an interest in vultures across Africa, Asia, North America, Latin America and Europe – the VCF's Director is the co-chair for the European region. The VSG aims to advocate and create greater awareness of the plight of vultures and coordinate effective conservation activities to their benefit.
Sign up to our newsletter and never miss any vulture news!