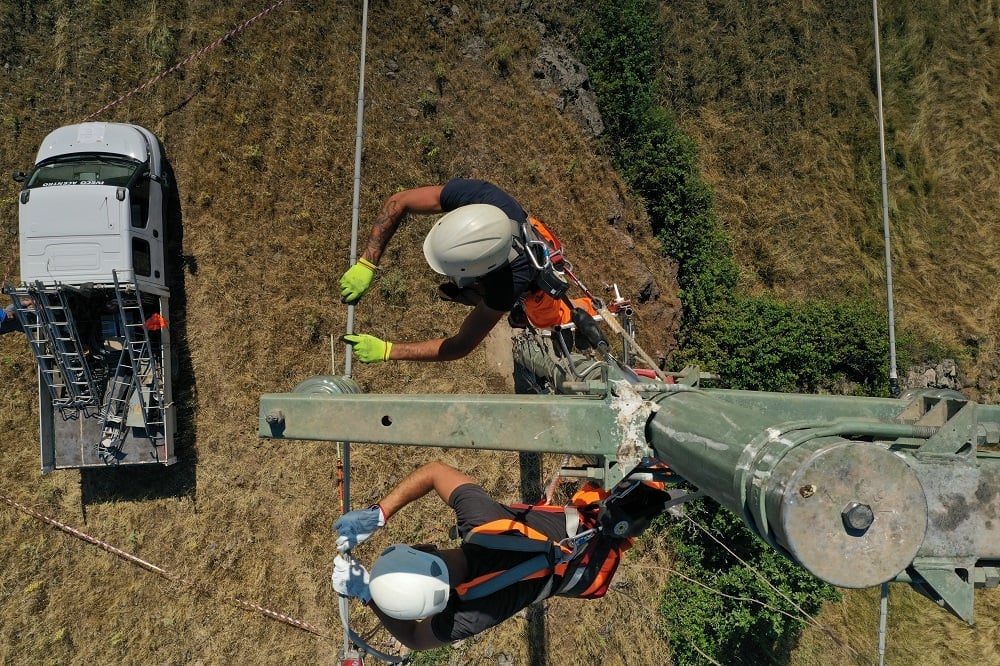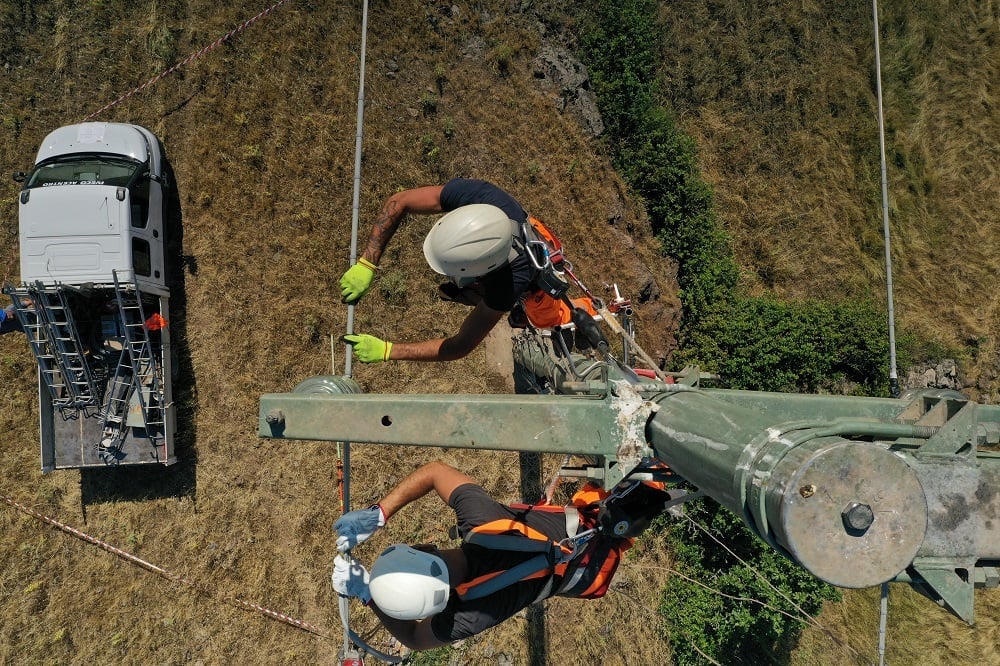 Every year, many vultures across Europe and the world die as a result of electrocution with electricity infrastructures. The new LIFE Safe for Vultures project is taking this threat seriously, and mitigation measures have already started to protect Griffon Vultures in Sardinia!
Threat of electrocution to vultures
Dangerous electricity infrastructures are one of the severe threats that Griffon Vultures and other bird species face in Sardinia. When flying or landing on dangerous pillars, birds often touch the wires and die from an electric shock. As a result of electrocution, a significant number of birds die every year. These incidents have adverse effects on the populations of protected bird species, including vultures, so it is important to reduce and eliminate any potential threats.
Implementing anti-electrocution measures in Sardinia
The project has started managing the electricity distribution network to prevent lethal interactions among Griffon Vultures with pylons and powerlines. The project partner responsible for this action is E-Distribuzione, which is the largest electricity distribution and metering company in Italy. The company has adopted environmental sustainability and biodiversity protection principles, having developed good practices as part of other conservation projects in the country.
A couple of weeks ago, technicians began implementing anti-electrocution measures in the Pozzomaggiore countryside. This area welcomes many Griffon Vultures, partly thanks to the construction of feeding stations in livestock farms. In recent months, two birds have unfortunately died in the area concerned. Overall, in this first phase of LIFE Safe for Vultures, E-Distribuzione will secure over 20 kilometres of power lines. E-Distribuzione's technicians explained that they intervened in the critical area by isolating both the clamps holding the conductors and the conductors themselves with a two-metre stretch at the intersections with the pylons.
LIFE Safe for Vultures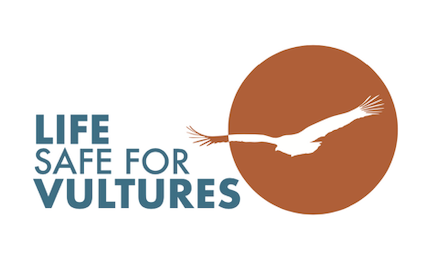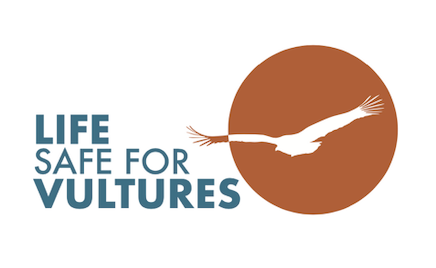 LIFE Safe for Vultures is a new project co-financed by the EU's LIFE Programme, acting as the first step to the restoration of the vulture guild in Sardinia. The University of Sassari leads the project in collaboration with Agenzia Regionale Forestas, Sardegna Corpo Forestale, E-Distribuzione and the Vulture Conservation Foundation. LIFE Safe for Vultures builds on the work of the successful LIFE Under Griffon Wings, with the ultimate objective for Griffon Vultures to regain their historic ranges and distribution areas from the central-eastern part of Sardinia to the south and at the same time promote the long-term survival of the species on the island. The project team is working to expand the network of farm feeding stations, create several anti-poison dog units to tackle wildlife poisoning, establish an additional feeding station in the south of the island, restock the population by importing 40 additional Griffon Vultures and reduce the threat of collision and electrocution with energy infrastructures.