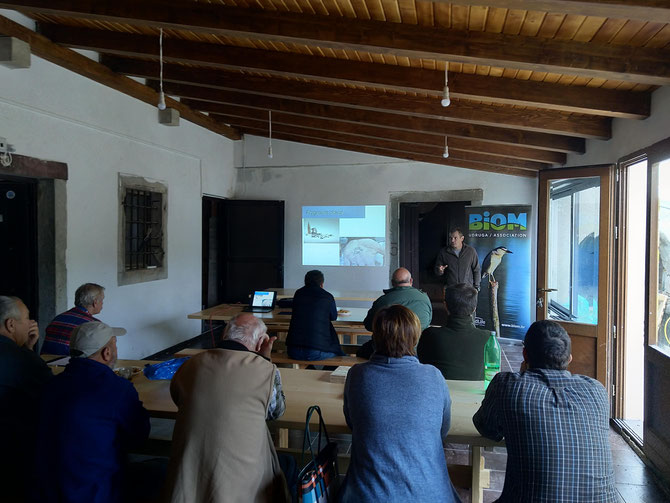 Lead ammunition used in hunting activities brings vultures and other wildlife at risk. If vultures eat carrion that contains lead ammunition, they may experience lead poisoning, with chronic or even lethal consequences. Lead poisoning is a silent threat to vultures and may cause long-term population decreases that are difficult to detect. But, the issue is slowly gaining more attention, and our colleagues in Croatia recently held a meeting with local hunters, supported by us, to help tackle the problem.
Meeting to tackle lead poisoning
Last week, a meeting took place at Cres Island in Croatia, which is the home of last breeding population of Griffon Vultures in the country. We here at the Vulture Conservation Foundation supported the event within the framework of the Balkan Anti-Poisoning Project, testing a lead-free ammunition initiative. The meeting brought the first lead-free rifle ammunition to local hunters from two local hunting associations. This is an extremely important action in the area, since last year it was confirmed that Griffon Vulture fledglings were exposed to high lead dosages, which probably originated from hunting ammunition. Representatives of the Department of Hunting and Nature Conservation from Karlovac University of Applied Sciences and Fox bullet Ltd., producer of exclusively lead-free ammunition, brought expertise in ballistics and shared their experience with the use of lead-free ammunition.
Hunters from Cres listened to the lecture on wildlife poisoning, lead poisoning and ballistics that was delivered by fellow hunters who use lead-free ammunition. Afterwards, they had the opportunity to see lead-free rifle ammunition in practice, and in the end, lead-free ammunition was delivered to hunters for testing. Almost 1000 rifle bullets were delivered, enough for one year of use in Cres, together with data forms that need to be filled by hunters after the use of each bullet.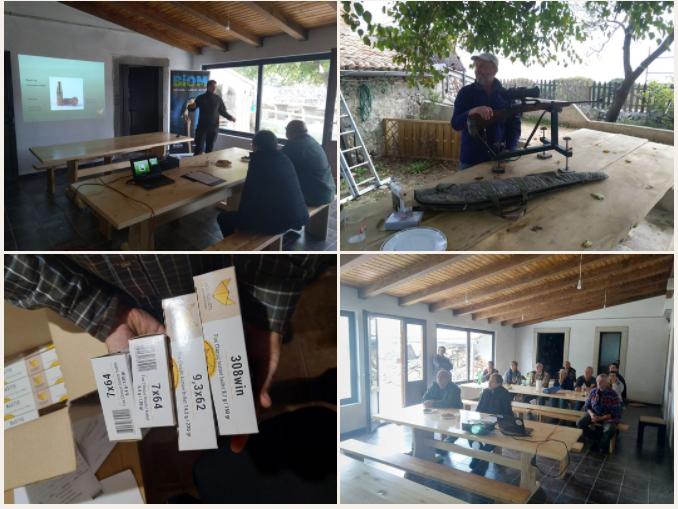 Hunters were initially sceptical about lead-free ammunition, but after hearing about it from hunters who use it and after seeing results in practice, their attitude changed. This is just a first phase in a local move towards lead-free ammunition but it will hopefully help to phase out lead ammunition on an European level in the near future.
Lead poisoning is an overlooked threat to Vultures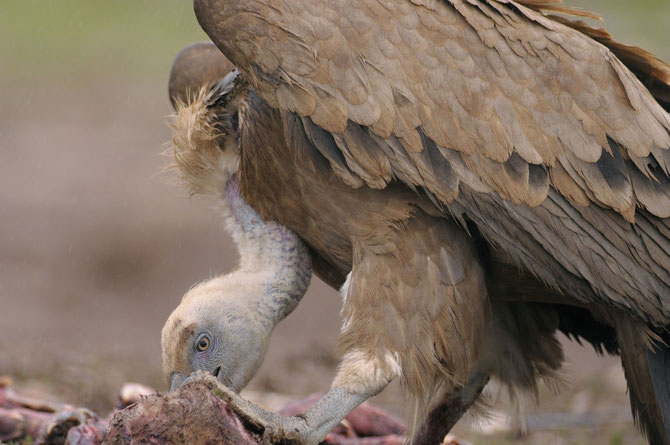 Lead exposure, primarily through ingestion of lead ammunition, poses a severe threat to vultures, according to research. Ammunition used by game hunters can severely poison vultures and is a threat that is frequently overlooked. Often, hunters who kill animals leave their carcasses behind and vultures feeding on them ingest lead fragments from the bullets, causing health problems. These problems can vary, from inhibiting proper metabolic functions to having adverse effects on the nervous system. Acute poisoning can result in weakness, inhibited movement, paralysis, hindered respiration, behavioural abnormalities, weight loss, immune system disruptions and bone mineralisation. In severe cases, it might also lead to death. However, the research is still relatively recent, and this journal asks for further exploration:
"There is an urgent need to evaluate the effect of this contaminant on vulture demography, since some species may be undergoing important reductions on their populations due to this threat. A silent threat such as lead may produce long-term population decreases that are difficult to detect or reverse and thus, merits special attention."
Balkan Anti-Poisoning Project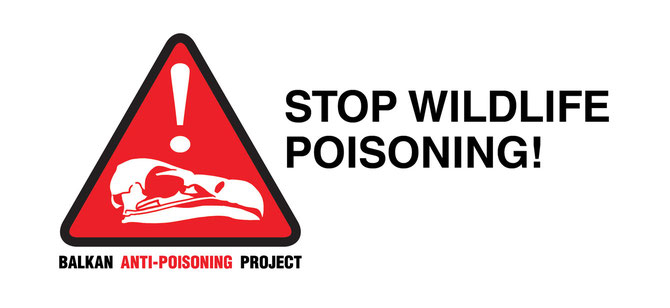 The Balkan Anti-Poisoning Project is a cross-border initiative bringing together wildlife conservation organisations, governmental agencies and other stakeholder such as; hunting associations, farmers and scientists, in six Balkan countries to tackle illegal wildlife poisoning.
Funded by the Mava Foundation we aim to secure real and continued engagement of the relevant national governmental authorities in the Balkan region against illegal wildlife poisoning and increase their capacity to counteract it and working together to take positive steps to protect vultures.
The Balkan Anti-Poisoning Project is a partnership between us here at the Vulture Conservation Foundation and the Albanian Ornithological Society-AOS, Protection and Preservation of Natural Environment in Albania-PPNEA, Ornithological Society "Naše ptice",Association BIOM, Hellenic Ornithological Society-HOS, Macedonian Ecological Society-MES.
The Balkan Anti-Poisoning Project  also contributes directly into the implementation of the Vulture Multi-Species Action Plan by carrying out anti-poisoning actions in Albania, Bosnia and Herzegovina, Croatia, Greece, North Macedonia and Serbia, and is building on our work for the last decade in the Balkans thorugh the Balkan Vulture Action Plan.