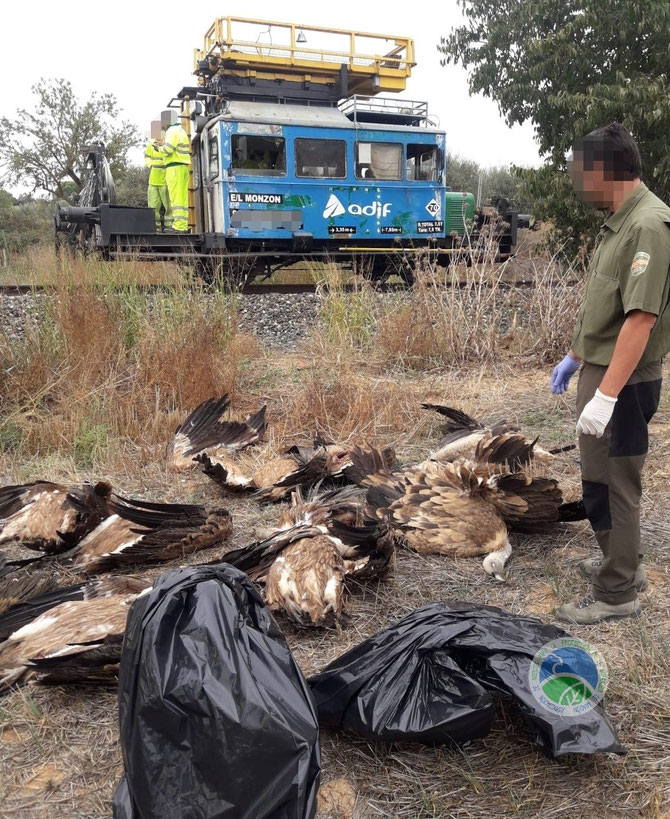 This past Thursday, a group of Griffon Vultures met a sad fate while they were carefreely feeding on a wild boar carcass. A train ran them over, causing 15 vulture deaths. This type of incident is quite an unusual event in Europe but common in Africa and Asia when vultures feed on carcasses by the road or train lines, leading to roadkills and train collisions.
Train collision
On the 17 October, a train collision occurred on the railway line between Monzón and Binéfar, when 15 vultures were hit by a train while they were devouring a carcass of a wild boar. The birds did not have enough time to take flight and died after the impact. The agents of Protección de la Naturaleza (APN) of the Gobierno de Aragón collected the bodies that were scattered over 100 meters and rescued another wounded vulture, which was sent to the centre of Alfranca.
Griffon Vultures in Spain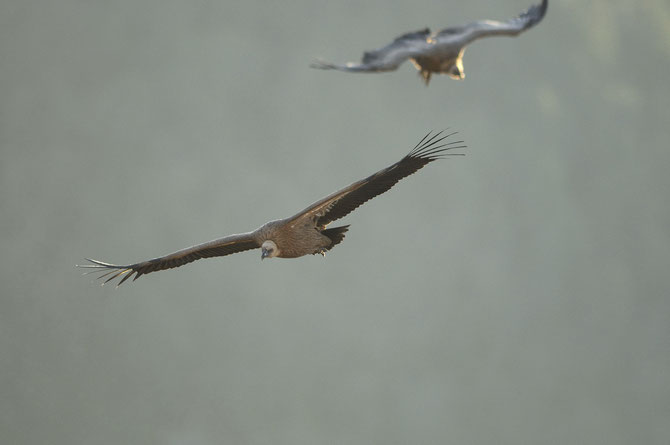 Following a decline in the 20th century as a result of wildlife poisoning, hunting and decreasing of food supplies, in recent year the species has increased dramatically in some areas in Europe, particularly in Spain.  In Europe, the breeding population is around 35.000 pairs, with over 30.000 pairs in Spain alone. The Griffon Vulture population in Spain is reaching a historical maximum and is still increasing.