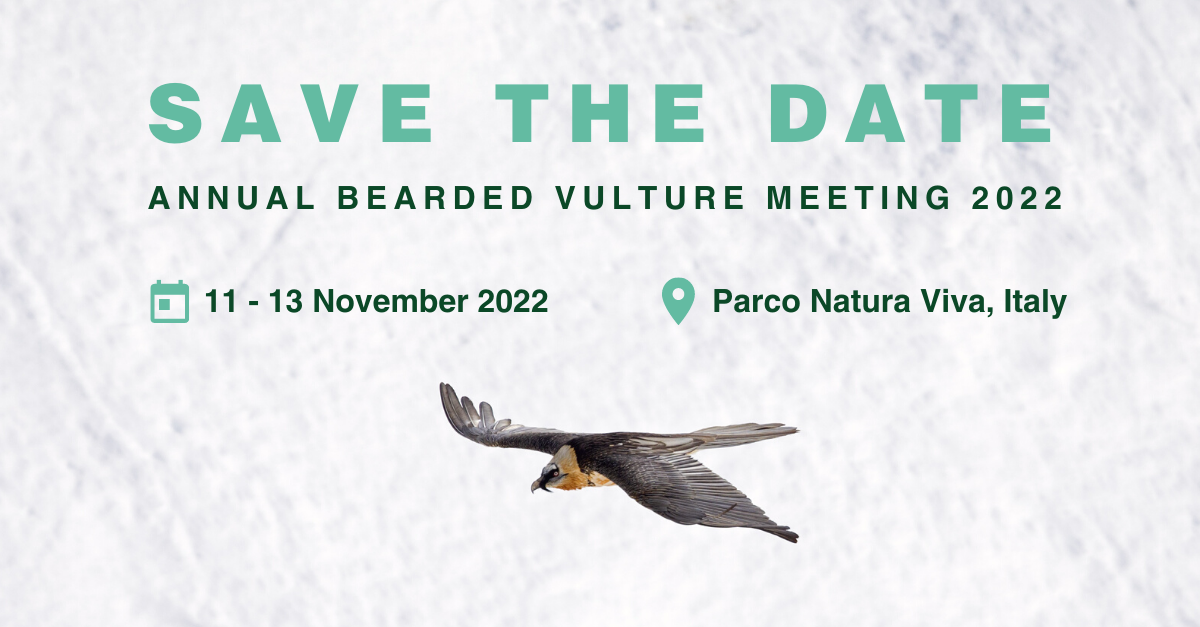 We are thrilled to be planning the Annual Bearded Vulture Meeting 2022 again! Every year, this event brings together Bearded Vulture experts and enthusiasts from Europe and beyond to discuss the latest insights on conservation and research initiatives of this majestic species. 
Save the date
The Annual Bearded Vulture Meeting 2022 will take place from 11 to 13 November 2022 at Parco Natura Viva, situated in Bussolengo, Italy. The registration is expected to open in mid-September, and more details about the logistics will also be available then. In the meantime, please book these dates in your calendar.
Present your work
Our research team is now working to develop an exciting programme featuring different regions and fields of Bearded Vulture projects. If you are interested in presenting your conservation or research work on the Bearded Vulture, please contact Franziska and Julien at science@4vultures.org. 
Stay updated
In the next few weeks, we will share the registration form and publish all the details about the accommodation, conference room, travel information and the programme so that you can start planning your trip. To ensure you receive this information as soon as it becomes available, you can sign up to our email list or follow us on LinkedIn and Twitter.
We hope to see you then to celebrate the Bearded Vulture together!