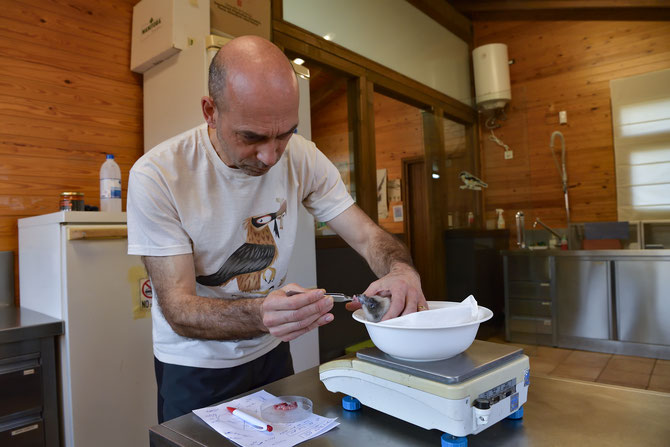 We are proud to announce that our Captive Breeding Vultures Manager and Coordinator of the Bearded Vulture Captive Breeding Network, Dr Alex Llopis Dell, received the Raptor Research Foundation's Tom Cade Award in recognition of his significant contributions to the conservation of the Bearded Vulture.
Alex Llopis' career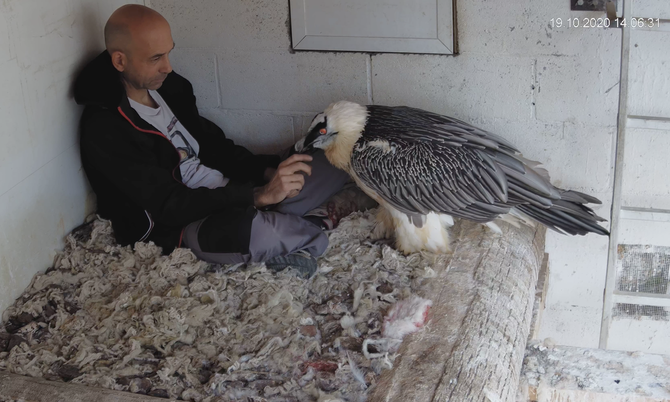 Alex has dedicated his career to the conservation of Europe's rarest vulture — the Bearded Vulture. It all started when he was studying to become a veterinarian at Vienna University. During his studies, he collaborated with the Bearded Vulture Reintroduction Project in the Alps for the release programme, from 1986-89 in Austria and from 1991-1994 in Switzerland, and at the same time volunteered at the Richard Faust Bearded Vulture Specialised Captive Breeding Centre in Austria. In 1996, he became the technician responsible for the Bearded Vulture Captive-Breeding Centre of Guadalentín, which was built by the Junta de Andalucía to establish a captive-stock to release birds in Andalusia to reintroduce the species in the region. At the same time, he began coordinating the Bearded Vulture Captive Breeding Network, part of EAZA's European Endangered Species Programme (Bearded Vulture EEP), in Spain. In 2006, he became technically responsible for the Bearded Vulture Captive Breeding Unit within the Centre de Fauna Vallcalent owned by Generalitat de Catalunya. This Unit welcomes the most challenging pairs within the Bearded Vulture EEP in an effort to increase their chances of breeding successfully with the help of Alex's expertise. In 2018, Alex became the Vulture Conservation Foundation's (VCF) Captive Breeding Vultures Manager, and finally, in 2017, he officially became the Coordinator of the Bearded Vulture EEP. As the Coordinator, he is responsible for working together with over 40 zoos, specialized breeding centres, recovery centres, and private collections that house Bearded Vultures to ensure the best breeding results from the Network's 179 birds.
Tom Cade and the Award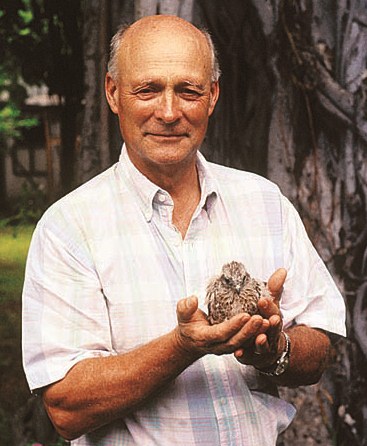 Tom Cade was a conservation biologist pioneer, probably best known for founding The Peregrine Fund in 1970. For more than 50 years, he has been leading the way in finding solutions to breed large raptors in captivity to preserve certain rare or endangered species such as the Peregrine Falcon and California Condor, and release captive-bred chicks into the wild for reintroduction or restocking purposes.
The Raptor Research Foundation (RRF), the world's largest professional society for raptor researchers and conservationists founded in 1966, created the Tom Cade Award in 1991 to honour individuals who have made significant contributions in raptor conservation. Such contributions include advances in captive breeding and reintroduction techniques, identifying conservation biology problems and solutions, and implementing population restoration programmes. It is an honour that they recognized the amazing work of Alex Llopis on an international level and decided to grant him the Tom Cade Award in 2020.
"First of all, I would like to thank Jemima Parry-Jones, who nominated me as a candidate for the Tom Cade Award and thank the Raptor Research Foundation jury for choosing me for this award", says Alex Lopis. "I am personally honoured to have received this award, as it reflects my passionate dedication for the Bearded Vulture. However, this would not have been possible if the Bearded Vulture's international captive breeding programme had not existed previously. And for this, we must thank Dr. Hans Frey, who was able to establish the minimum criteria for this species to be regularly bred in captivity. Further, I would also like to thank all our partners who have believed in this programme, followed our proposals and made it possible for us to be where we are today. Many thanks to all of you!"
Stay tuned with the vulture conservation in Europe by signing up to the VCF's monthly newsletter.