In the complex world of scavenging, humans and carnivorous animals share something in common. This shared trait creates a network of connections between vultures and predators that goes beyond just surviving. Such interactions help us understand behaviours, changes, evolution, and even the fate of prey. During the European Vulture Conference, Dr. Marcos Moleón will talk about these relationships in his keynote speech: "Vultures, Predators, and Humans: a story of Interactions."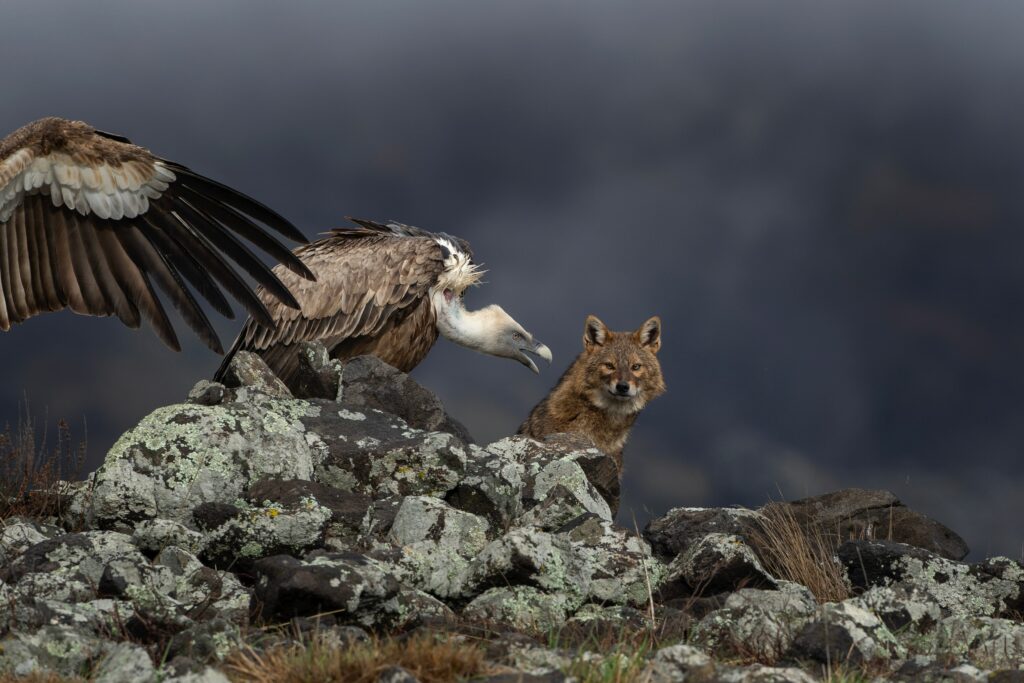 The history of humans and vultures
The keynote will explore the long-standing ties between vultures and humans, tracing back through history. These connections have developed together across time, entangled in the journey of evolution we both share. However, a turning point came with the Industrial Revolution, casting shadows over this harmony. The talk will explore how vultures face complex challenges today, like disruptions in finding carrion. These challenges not only threaten vulture survival but also the ecosystem services they provide, which also benefit people.

Changing interactions: From competition to cooperation
The relationship between humans and scavengers is fascinatingly changing. Over time, humans shifted from competing scavengers to hunters, shepherds, and livestock breeders. This shift from rivalry to cooperation marked an important change, with scavenging birds and mammals providing crucial contributions. These interactions have shaped human evolution, influencing our language, social cooperation skills, and even ecotourism.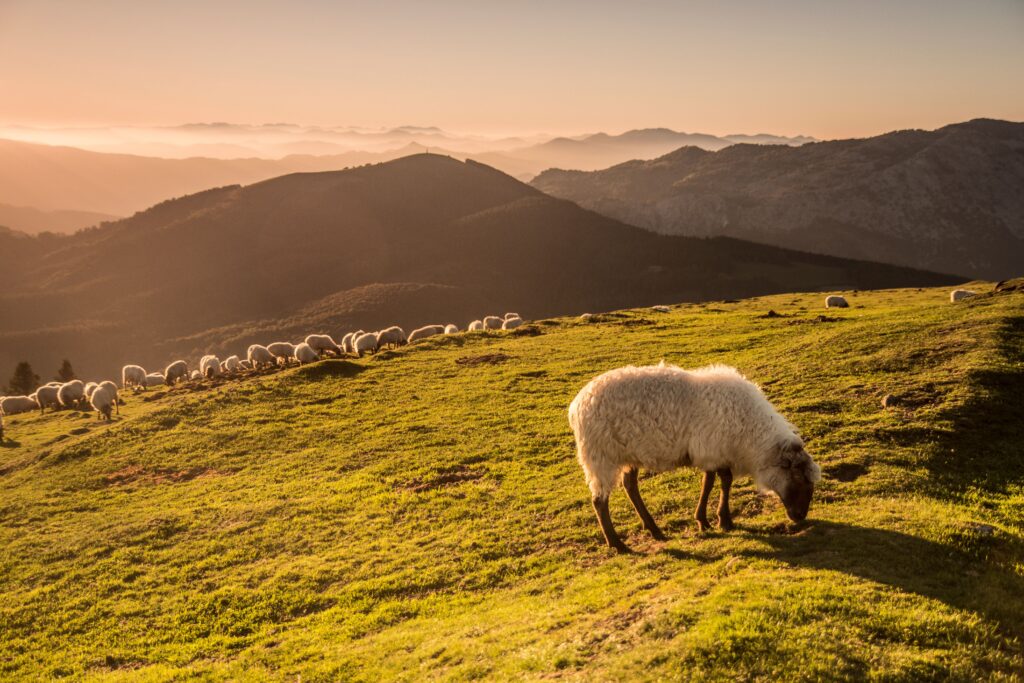 Fragile balance: Challenges today and tomorrow
While the past shows a positive connection between humans and scavengers, the current landscape presents its own set of challenges. Vulture populations, once thriving, now face the risk of extinction. Dr. Moleón will underscore this pressing issue and draw attention to potential losses of important ecosystem services. However, amidst these challenges, his talk will also present an optimistic perspective. A vulture-friendly way of managing ungulate populations and carrion resources emerges as a solution today. This approach offers hope for coexisting alongside thriving vulture populations. The keynote will shed light on strategies that can guide us toward a balanced coexistence between humans and these important scavengers.


Discover the work of Dr. Marcos Moleón
Dr. Marcos Moleón's began his study of biology at the University of Granada in Spain, which eventually led him to pursue his PhD, where he explored the connections between Bonelli's eagles and their prey.
He spent nearly nine years preserving nature under the Andalusian Government, gaining him valuable experience that took him around the world, in places like South Africa, Poland, Germany, the USA, and Namibia. His impact continues to grow today as an Associate Professor at the University of Granada's Department of Zoology. There, he also leads the research group on "Biology and Conservation of Mediterranean and Tropical Vertebrates."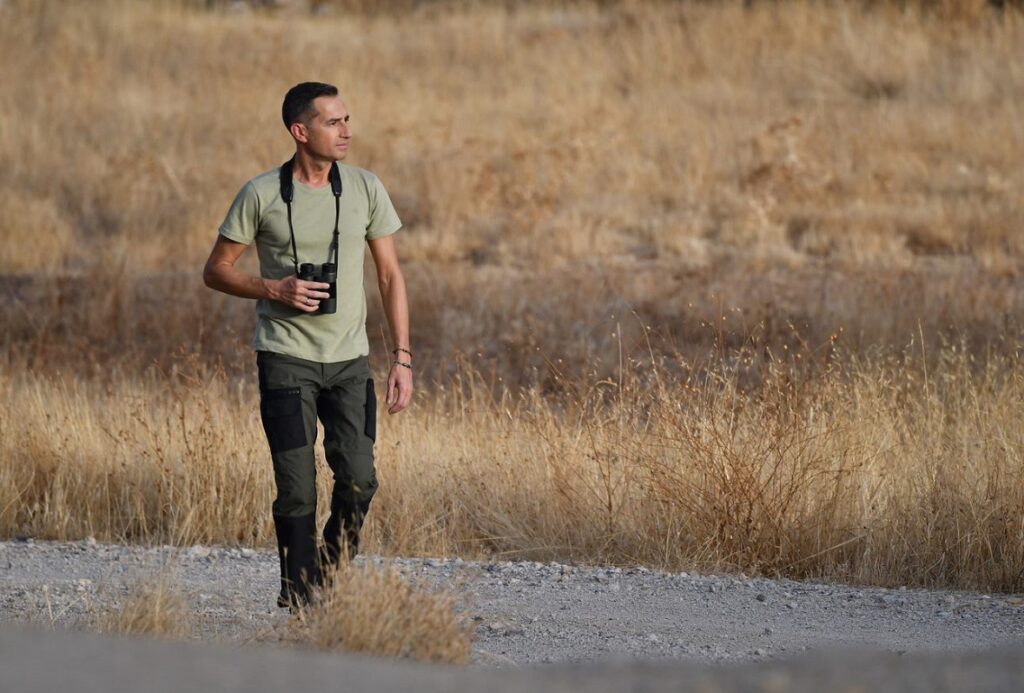 His research focuses on carnivorous birds and mammals, uncovering their roles in the predator-scavenger spectrum. With a spotlight on carrion resources, he unravels the complexities of these interactions in Mediterranean and African ecosystems.
Explore the intricate relationships among scavengers and predators
Dr. Marcos Moleón's keynote promises to provide insight into the connections among vultures, predators, and humans—an exploration that spans time, evolution, and the delicate balance of nature. We invite you to join us at the European Vulture Conference, where you can directly hear from Dr. Marcos Moleón and other experts in the field.
Set to take place in Cáceres, Spain, from 14 to 17 November, the European Vulture Conference 2023 provides a unique opportunity to expand your network, share your work, and learn from leading vulture conservationists and researchers. The event includes presentations, workshops, and poster sessions that offer the latest research and insights into vulture conservation across Europe and beyond. Additionally, side activities will allow you to explore the vulture-rich region of Extremadura, enjoy a cultural visit in Cáceres city centre, partake in a conference dinner, and experience unforgettable field trips.