The Annual Bearded Vulture Meeting 2019 was held at the in Canillo, Andorra, from the 15-17 November 2019.
The conference took place on Friday, Saturday and Sunday.
The host offered the Saturday night dinner. Sunday morning / early afternoon was dedicated to a field trip where we watched several bird species, including a Bearded Vulture.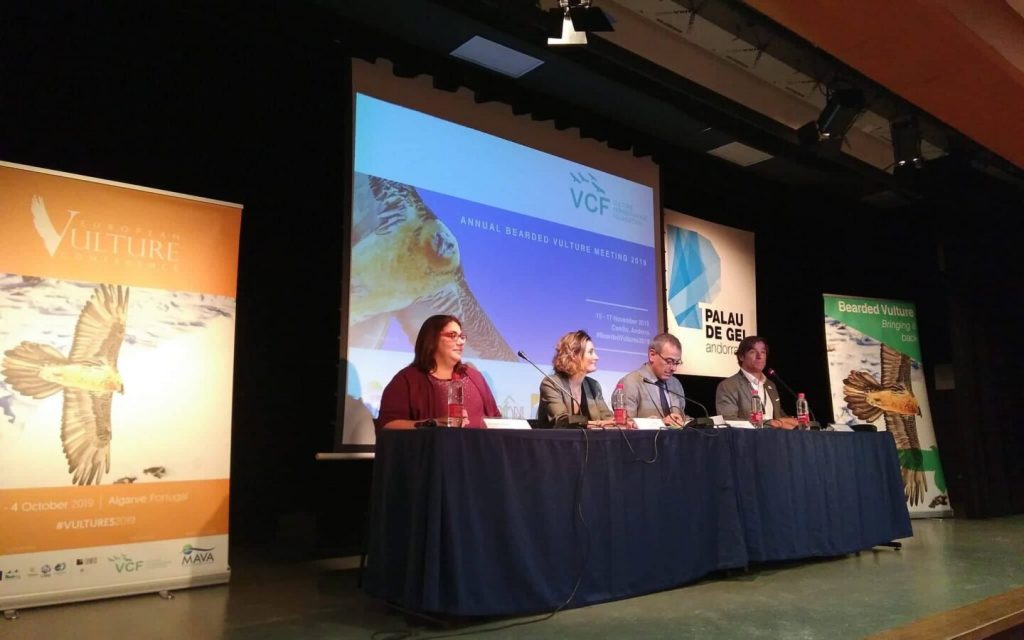 Day one of the Annual Bearded Vulture Meeting 2019
Day two and three of the Annual Bearded Vulture Meeting 2019
DOWNLOAD THE PROGRAMME
Annual Bearded Vulture Meeting Programme 2019