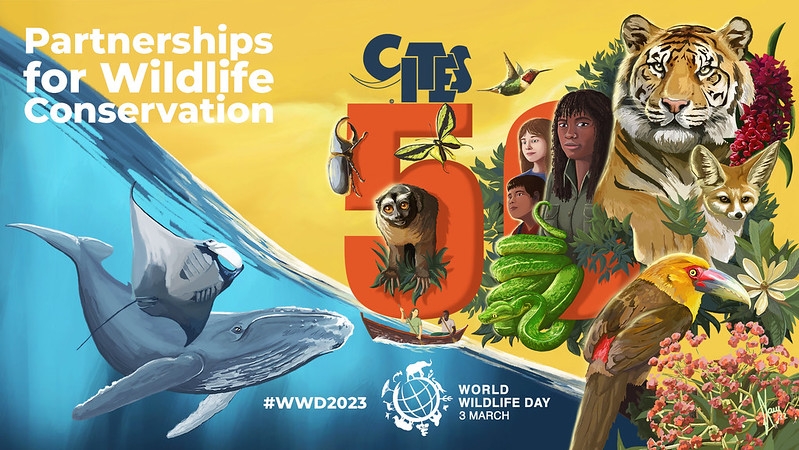 On World Wildlife Day, let us praise the collective efforts of all organisations working together for nature and vulture conservation. As nature knows no boundaries, cross-border endeavours and international cooperation are key to safeguarding the world's most threatened species. 
On World Wildlife Day, let us celebrate 50 years of CITES and acknowledge its fundamental role in ensuring that the global trade of wild animals and plants does not threaten the survival of species.
On World Wildlife Day, let us express our immense gratitude to all partner organisations that have joined us over the past decades in this quest for safeguarding Vultures in Europe and beyond.
Partnerships for Wildlife Conservation and 50 years of CITES 
When on 3 March 1973 the Convention on International Trade in Endangered Species of Wild Fauna and Flora (CITES) was signed, the need to have such a treaty was buzzing for over a decade. Back then it was something relatively new, but as the exploitation levels of some animal and plant species high in trade were leading to habitat loss and threatening populations' survival, the need for an international agreement was clear. CITES was conceived in a spirit of cooperation, to safeguard these resources for the future and prevent over-exploitation.
Today, 50 years after its adoption, the Convention accords varying degrees of protection to more than 37,000 species of animals and plants, and it is signed by 184 Parties (States and regional economic organisations). March 3 became World Wildlife Day, as a celebration of CITES' adoption. This year, with a focus on Partnerships for Wildlife Conservation, we celebrate all conservation efforts from intergovernmental to local scale.
The importance of partnerships for Vulture conservation
A common dream to bring back the Bearded Vulture to the Alps was the driver for the founders of the Vulture Conservation Foundation (VCF) to join forces, share knowledge and resources, and implement actions together. Partnering was at the very basis of VCF's creation in the late 1970s, and today is well imprinted in our DNA and modus operandi.
Since the 1970s, we have worked side-by-side with hundreds of organisations for the recovery of vultures in Europe: regional and national governments, national authorities, scientists, universities and research centres, hunters, farmers, non-profits and the private sector. Their challenges, their failures, their gains – are also ours. Together, we experiment and learn, we tackle threats, and we monitor and improve to achieve healthy and stable vulture populations in Europe.  
Vulture reintroduction and restocking success in Europe
As CITES works by subjecting international trade of selected species to certain controls, much of the work of the VCF and our partners require CITES permits. To reintroduce and restock vulture populations, every year, large numbers of birds are transferred and transported between European countries, a process that involves many stakeholders. 
When we work for the conservation of the Griffon Vulture and Cinereous Vulture populations, for instance, we have a collaborative effort between Junta de Extremadura and Junta de Andalucía, that donate the birds; Los Hornos and AMUS recovery centres to rehab, quarantine and perform health checks; and local partners to receive, acclimatise and eventually release the birds in their new home.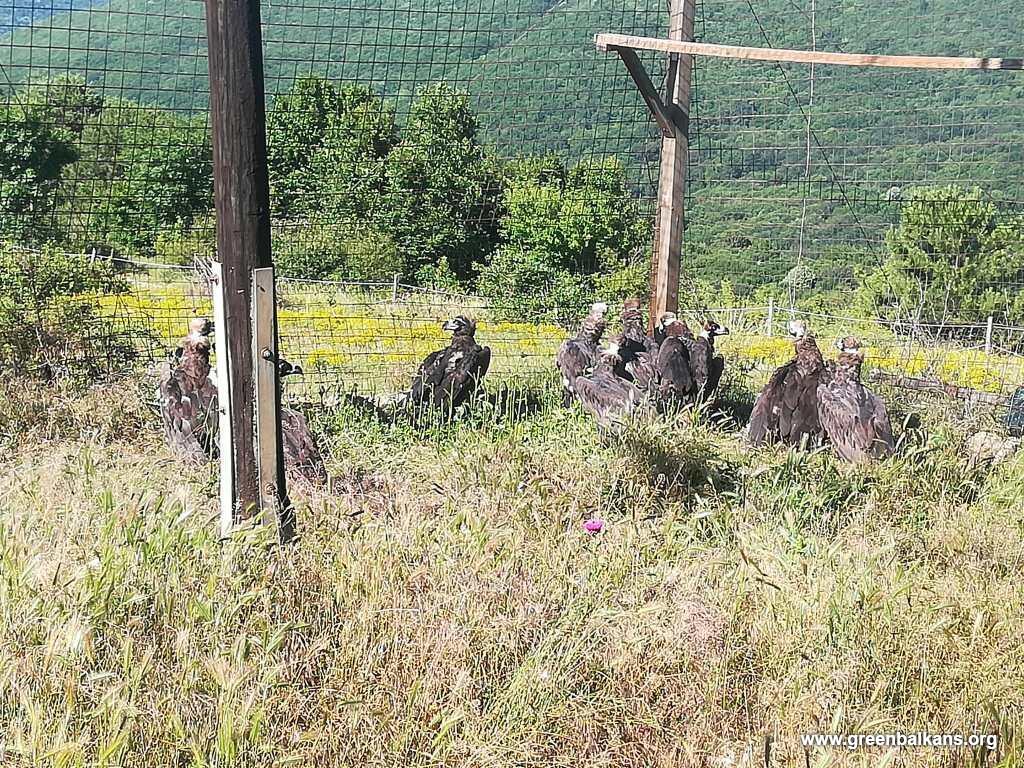 In the last 15 years, Spain offered more than 50 wild Cinereous Vultures to France, and another 60 were transferred and released in Bulgaria. The numbers for Griffon Vulture ascend to 360 wild birds sent from Spain to Bulgaria, 60 to Sardinia and almost 30 to Cyprus. CITES permits not only allow us to transfer living animals to be reintroduced, but also to transport vulture blood for genetic and toxicology analyses.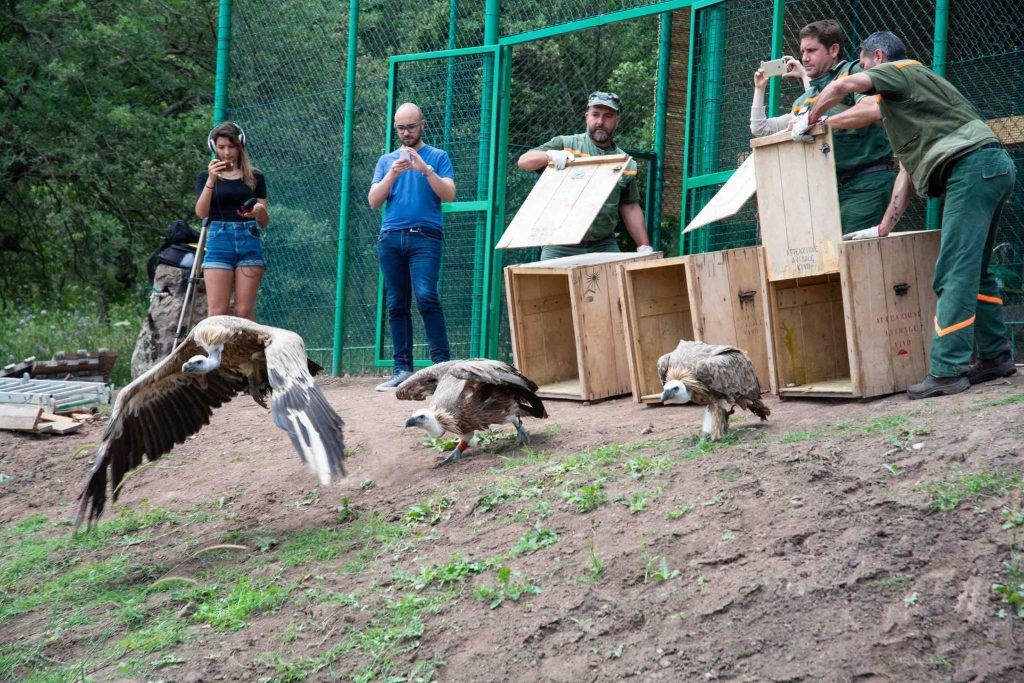 From captive breeding into the wild: how many partners are involved? 
For the conservation of Bearded Vulture populations, captive breeding plays a fundamental role in restocking and reintroducing populations across various European regions. The VCF currently coordinates the Bearded Vulture captive breeding network (Bearded Vulture EEP) on behalf of EAZA's European Endangered Species Programme, which consists of a network of zoos, private collections and specialised breeding centres that breed Bearded Vultures in captivity for conservation purposes.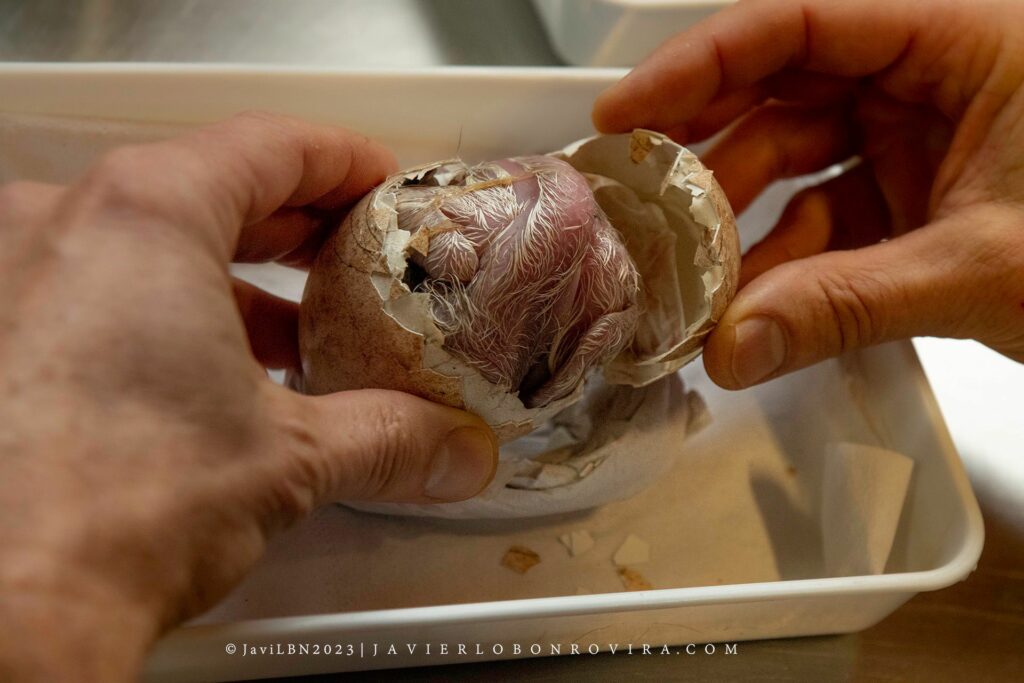 After breeding them in captivity, with common EEP guidelines to ensure the best breeding results from the birds within the network, we then work with many partners and funders on the next phase: transporting, hacking and releasing the Bearded Vultures into the wild. Before they take their first flights, partners equipped them with GPS devices, so that we can follow their movements. For that, we rely on another network, IBM – the International Bearded Vulture Monitoring, currently involving 18 partners, which collects, shares and makes available Bearded Vulture data to everyone working for the species conservation.
Over the last 30 years, from 638 captive-bred Bearded Vultures, 381 were released in the Alps (Austria, France, Germany, Italy and Switzerland), in Spain at Andalusia and Maestrazgo, and in Frace at Corsica, the Massif Central and the French Pre-Alps. CITES permits were necessary to transfer all these birds and thus, enable the comeback of the species in many mountain ranges where they were formerly extinct.  
Thank you to all partners who work with us to safeguard Vultures in Europe.