Academic and non-academic collaboration is key in addressing complex conservation challenges. The European Vulture Conference 2023 (EVC) presents a remarkable opportunity for professionals from various backgrounds to unite to share experiences, knowledge, and expertise to ensure a brighter future for these magnificent birds.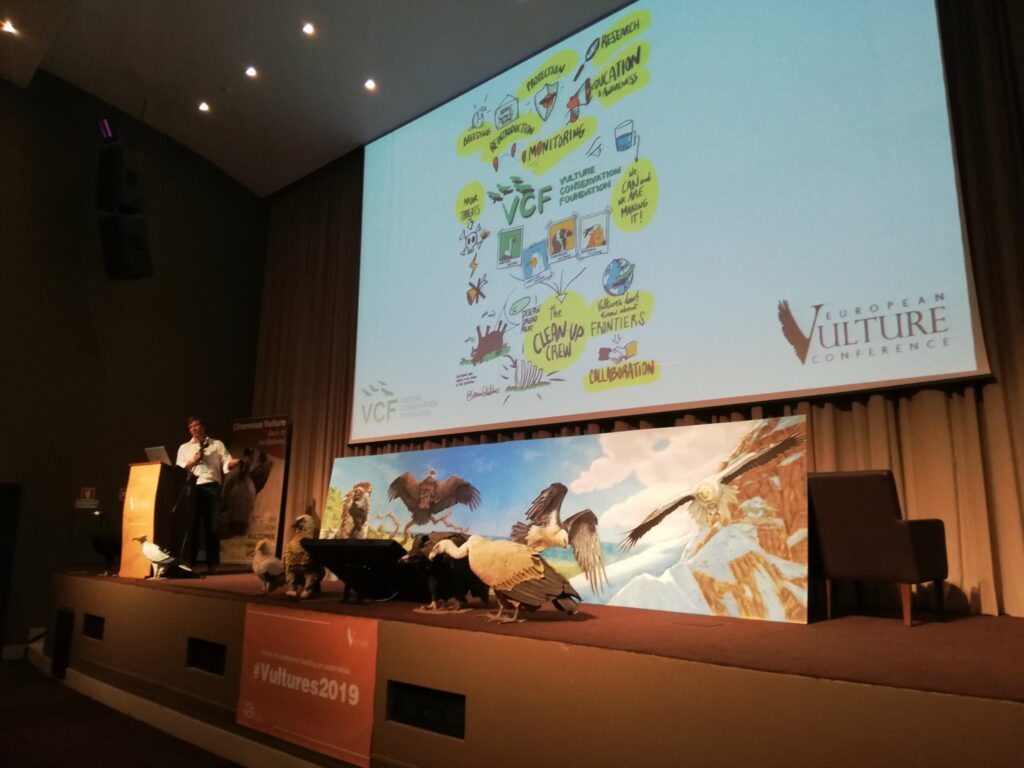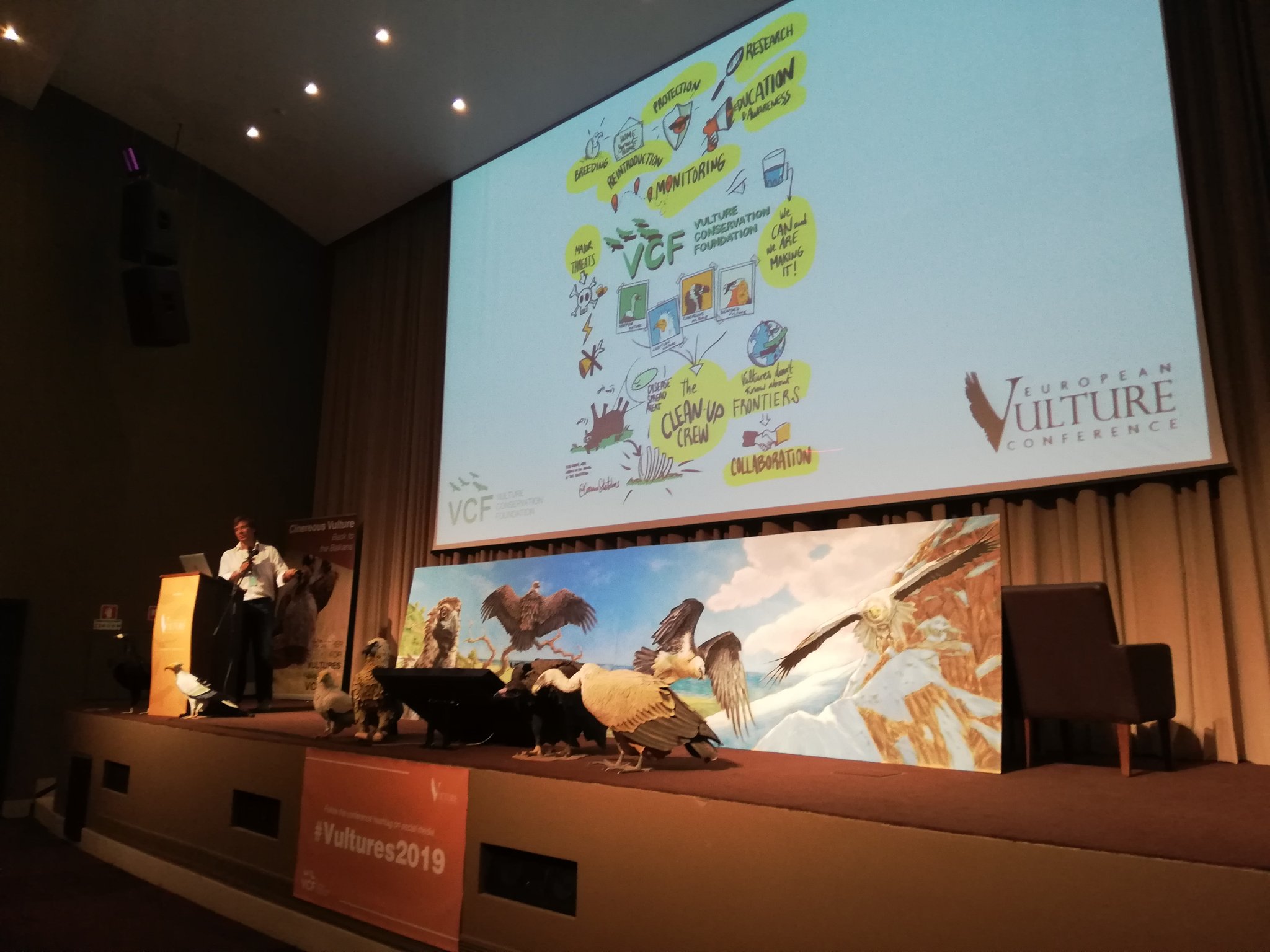 Academic and non-academic professionals coming together for conservation  
Scientific conservation conferences are not limited to academia but thrive when non-academic conservationists contribute. These individuals bring unique perspectives and valuable knowledge to the table. Sharing their work during conferences contributes to a more comprehensive understanding of vulture conservation. The combination of detailed local knowledge and up-to-date scientific tools and expertise leads to more effective conservation actions.  
One successful example of collaboration involves academics in ecotoxicology working alongside fieldwork professionals to combat illegal wildlife poisoning, poaching, and other crimes through initiatives like the Wildlife Crime Academy.
Another noteworthy collaboration is using GPS data and raptor movements, a task led by academics. The identified vulnerability hotspots become focal points for field conservationists, who work towards mitigating collision risks and advocating against developing additional energy infrastructure.
Are you involved in vulture conservation projects? Submit your abstract to share your work and results at the European Vulture Conference 2023.
Conservation projects securing the future of vultures
Conservation projects play a pivotal role in ensuring the survival of vultures. Despite increasing population trends, vultures still face significant threats, such as poisoning and collisions with energy infrastructure. It is essential to continue efforts to boost and restore vulture populations across Europe.
The Vulture Conservation Foundation (VCF) is proud to be involved in various LIFE-funded projects and other initiatives that contribute to vulture conservation. Reintroduction projects in the Alps, Andalusia, and Maestragzo play an instrumental role in restoring Bearded Vulture populations. The VCF also coordinates the International Bearded Vulture Monitoring Network and the European Bearded Vulture Captive Breeding Network, partnering with European organisations.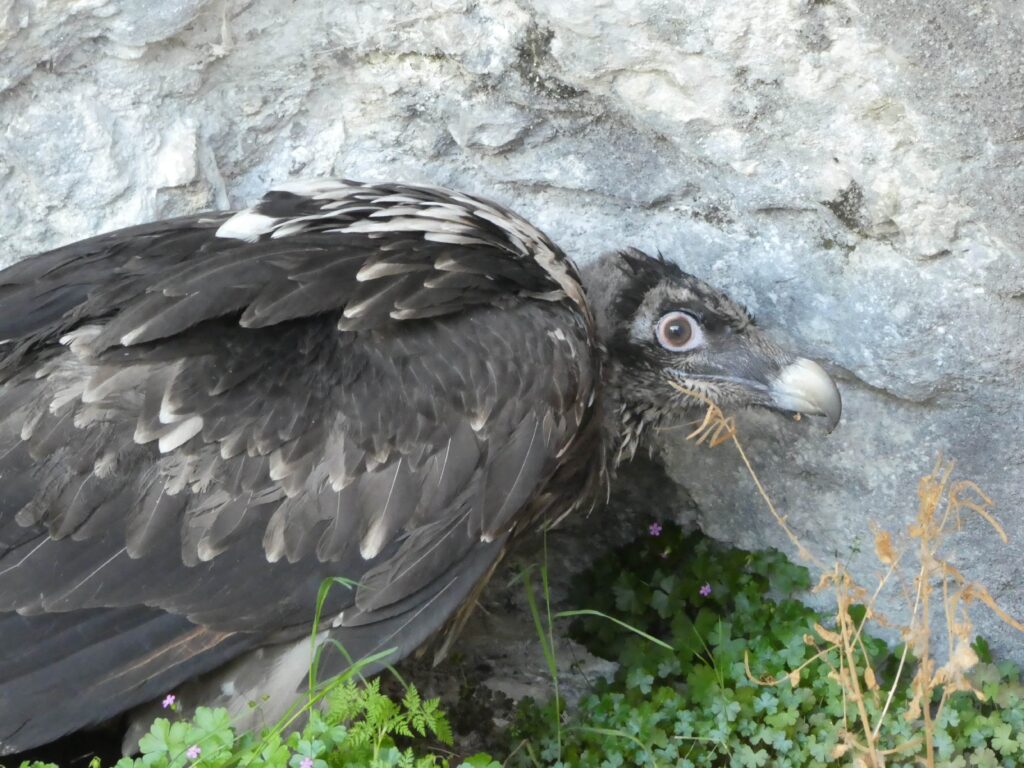 LIFE-funded projects we lead, such as BalkanDetox LIFE and LIFE Aegypius Return, ones we are partners in, LIFE with Vultures, LIFE SAFE for Vultures, LIFE Gyp'Act, LIFE GypRescue, and LIFE SUPport, demonstrate a holistic approach to conservation. These projects tackle multiple threats, such as electrocution, poison use, and food availability, benefiting not only vultures but also other wildlife species.
We also believe in acknowledging and supporting partnerships we are not part of, such as the Egyptian Vulture project in Italy and the Canary Islands and the Egyptian Vulture New LIFE project spanning 14 countries. Collaboration and mutual support across multiple projects amplify the impact of vulture conservation efforts.
How conservationists can get involved in the EVC 2023
The European Vulture Conference 2023 provides a unique platform for vulture experts to promote their work, forge collaborations, and learn from fellow practitioners and academic researchers. The conference facilitates knowledge sharing, allowing conservationists to upgrade their field actions through applied research projects co-constructed with scientistic input.
To get involved, conservationists can submit an abstract to present their work at the conference. The EVC welcomes diverse abstract submissions beyond traditional scientific papers, including applied research and project reporting. Topics of interest encompass various aspects of vulture conservation, such as case studies, population monitoring methods, reintroduction program evaluations, environmental impact assessments, and feeding station management guidelines. Abstracts based on implemented projects and initiatives are highly encouraged, regardless of publication status.
Visit the official Abstract Submission Form webpage for detailed guidelines.
Time is of the essence, as the deadline for abstract submission is approaching rapidly. Take advantage of this opportunity to showcase your work, connect with fellow conservationists, and contribute to the collective knowledge and efforts in vulture conservation. Submit your abstract now.
We look forward to seeing you at the European Vulture Conference 2023!
The European Vulture Conference 2023
The European Vulture Conference 2023 is returning and will be held in Cáceres, Spain, from 14 to 17 November 2023. This event is the ultimate gathering for vulture conservationists, researchers and enthusiasts alike. It presents an unparalleled opportunity to collaborate with peers, hear from renowned experts and gain valuable insights into the latest advancements in vulture conservation and research across Europe and beyond.
The conference's extensive and diverse programme features regular presentations, speed talks, and posters, providing a platform for presenting a wide range of works. Several workshops will offer focused discussions on specific research and conservation topics with relevant experts to advance vulture research and conservation efforts to the next level. Aside from the scientific programme, attendees can also enjoy cultural visits, a conference dinner, and field trips to explore the vulture-rich region of Extremadura.
Take advantage of the early-bird registration period before they expire on 31 July 2023 to secure discounted prices.
Keep yourself informed with the latest conference updates, and join the conversation by following us on Facebook, Instagram, LinkedIn and Twitter using the hashtag #Vultures2023.
The European Vulture Conference 2023 is organised by the Vulture Conservation Foundation within the framework of LIFE Aegypius Return, co-funded by the European Union's LIFE Programme. It is also receiving significant support from the Junta de Extremadura, Diputación de Cáceres and Birding in Extremadura.