We are thrilled to bring you exciting updates regarding the European Vulture Conference 2023 – we have a new website and a slight deadline extension for abstract submissions. Our enhanced website is now live, offering a wealth of information to assist you in planning your attendance. Furthermore, we have listened to your requests and extended the abstract submission deadline to ensure the inclusion of diverse knowledge and perspectives.
New website
We are delighted to unveil the new European Vulture Conference 2023 website. It serves as a comprehensive resource, providing all the essential details you need, including:
Visit the new website today and explore the wealth of information available.
We will consistently update the website with relevant news and blog posts related to the conference so that you can stay informed and engaged.
Recent conference news  
Abstract Submission deadline extended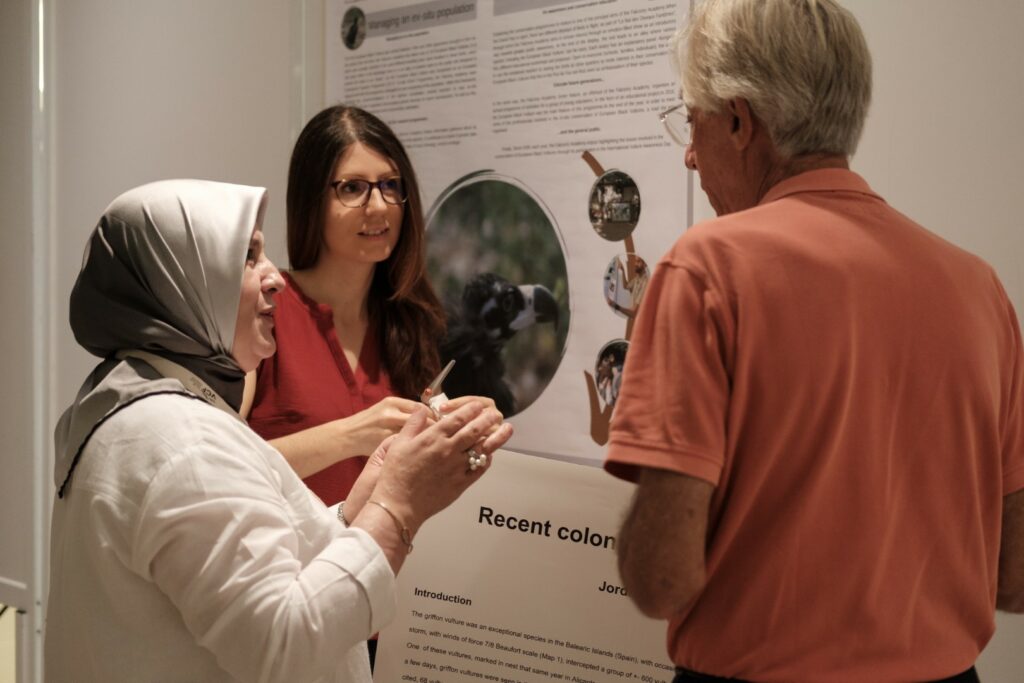 We have extended the abstract submission deadline for the European Vulture Conference 2023 by a few days in response to the overwhelming demand. We believe in embracing diverse knowledge from various topics and regions within Europe and beyond. The new deadline for abstract submissions is Sunday, 18 June 2023. Please note that no further extensions will be granted, so ensure you submit your abstract before the deadline for the chance to share your work during the conference.
Diverse Abstract Submissions welcome
The European Vulture Conference 2023 values diverse abstract submissions beyond traditional scientific papers. We encourage contributions in various forms, including applied research, project reporting, and practical conservation and management practices. Whether you have a case study, a population monitoring method, an evaluation of reintroduction programmes, an environmental impact assessment, feeding station management guidelines, or insights into actions against vulture threats, we eagerly anticipate your abstracts. We highly encourage submissions based on implemented projects and initiatives, regardless of their publication status.
Why participate in the European Vulture Conference?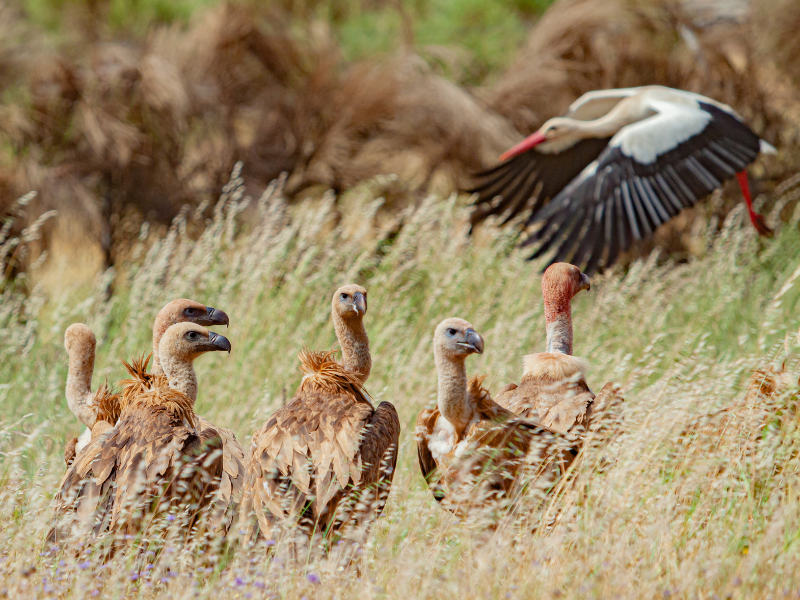 Taking place in Cáceres, Spain, from 14 to 17 November 2023, this highly anticipated event brings together vulture conservationists, researchers, and enthusiasts from around the world. By participating, you will have the opportunity to:
Showcase your work: Present your research and findings to esteemed scholars and practitioners in the field of vulture conservation.
Network and collaborate: Connect with fellow conservationists to foster collaborations and contribute to collective vulture conservation efforts.
Gain insights from leading experts: Learn from prominent experts through their presentations, workshops, and discussions.
Learn the latest advancements: Stay ahead with the latest developments in vulture conservation, ensuring you remain at the forefront of knowledge in this field.
Comprehensive scientific programme: Immerse yourself in a diverse range of presentations, poster sessions, and workshops covering the latest advancements in vulture conservation.
Explore the vulture-rich region of Extremadura: Embark on a cultural visit, enjoy a celebratory dinner, and join field trips to experience the beautiful nature of this region.
Time is of the essence. Please submit your abstract and visit our conference website today to access more information and start planning your trip.
If you have any questions or require further information, please do not hesitate to contact us. 
We hope to see you at the European Vulture Conference 2023!
The European Vulture Conference 2023
The European Vulture Conference 2023 is returning and will be held in Cáceres, Spain, from 14 to 17 November 2023. This event is the ultimate gathering for vulture conservationists, researchers and enthusiasts alike. It presents an unparalleled opportunity to collaborate with peers, hear from renowned experts and gain valuable insights into the latest advancements in vulture conservation and research across Europe and beyond.
The conference's extensive and diverse programme features regular presentations, speed talks, and posters, providing a platform for presenting a wide range of works. Several workshops will offer focused discussions on specific research and conservation topics with relevant experts to advance vulture research and conservation efforts to the next level. Aside from the scientific programme, attendees can also enjoy cultural visits, a conference dinner, and field trips to explore the vulture-rich region of Extremadura.
Take advantage of the early-bird registration period before they expire on 31 July 2023 to secure discounted prices. 
Keep yourself informed with the latest conference updates, and join the conversation by following us on Facebook, Instagram, LinkedIn and Twitter using the hashtag #Vultures2023.
The European Vulture Conference 2023 is organised by the Vulture Conservation Foundation within the framework of LIFE Aegypius Return, co-funded by the European Union's LIFE Programme. It is also receiving significant support from the Junta de Extremadura, Diputación de Cáceres and Birding in Extremadura.